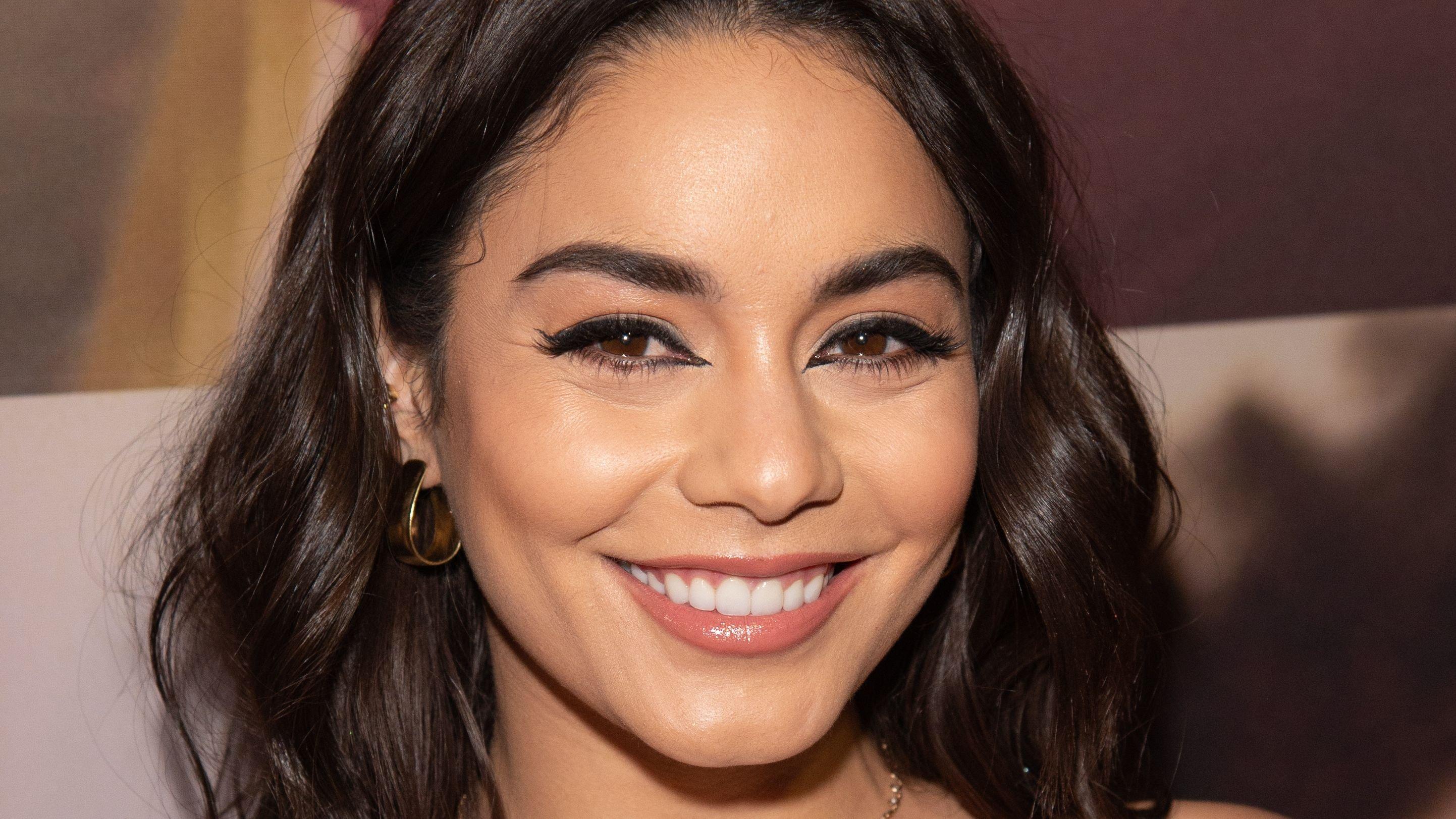 Vanessa Hudgens Stuns In Sexy Black Dress With High Slit
Vanessa Hudgens did a great job hosting the Vogue Carpet in May, but she did an even better job at the MTV TV & Movie Awards. The 33-year-old had several outfit changes over the course of the show, but she stood out, especially in her black dress. There's something about how the color contrasts with her skin tone regardless of the hairstyle she pairs the outfit with. If you don't believe it, check them out below.
Article continues below advertisement
'Back At It' In A Black Dress
Hudgens looked beautiful in a skintight plunging neckline black dress with an asymmetrical waistline and ruched draped skirt. She paired the dress with smoky eyeshadow and shimmery nude lipstick.
The multitalented entertainer wore her hair long, curly, and down with a center part. Because it had a beautiful slit showing her toned, long legs, Hudgens forwent any jewelry pieces.
A Goddess In Blue
The Awards host wore a blue minidress for the red carpet. It had a draped sweetheart neckline with a sheer long-sleeve matching her train while the dress stopped underneath her butt. Hudgens paired this dress with a neat bun parted down the center. She gave her 46.4 million Instagram followers a close-up shot.
She matched her silver stiletto sandals to her chandelier earrings and eyeshadow. She has Vera Wang to thank for her beautiful dress although she went in a different direction with her hairstyle. Hudgens wrote that "Mother Nature" blessed her with exquisite style.
Swipe to see the making of the dress.
Article continues below advertisement
Showing Off Her Legs In Valentino
Hudgens wore a playful minidress in a hot pink shade from Valentino for her stage presentation. It had a sweetheart neckline with a plunging U-shape at the center. The A-line dress also had off-shoulder balloon sleeves framing her slender arms.
She wore shiny black hair in a high ponytail with a flipped bob on the tip and paired the style with silver chandelier earrings.
'Summer's Sexiest Dress'
Hudgens made a reel proving that she looks beautiful with and without makeup. The host of the night wore a sleeveless mesh dress with a velvet body and a smoked bodice. She dressed her hair into a long, neat braided ponytail, and accessorized her dress with a gold Saturn earring from Schiaparelli.
She wore the dress to the 2022 Tony Awards and InStyle tagged it "Summer's Sexiest Dress." Wearing high platform sandals with sheer black stockings added to its sex appeal reinforcing the notion that black is indeed Hudgens' color.