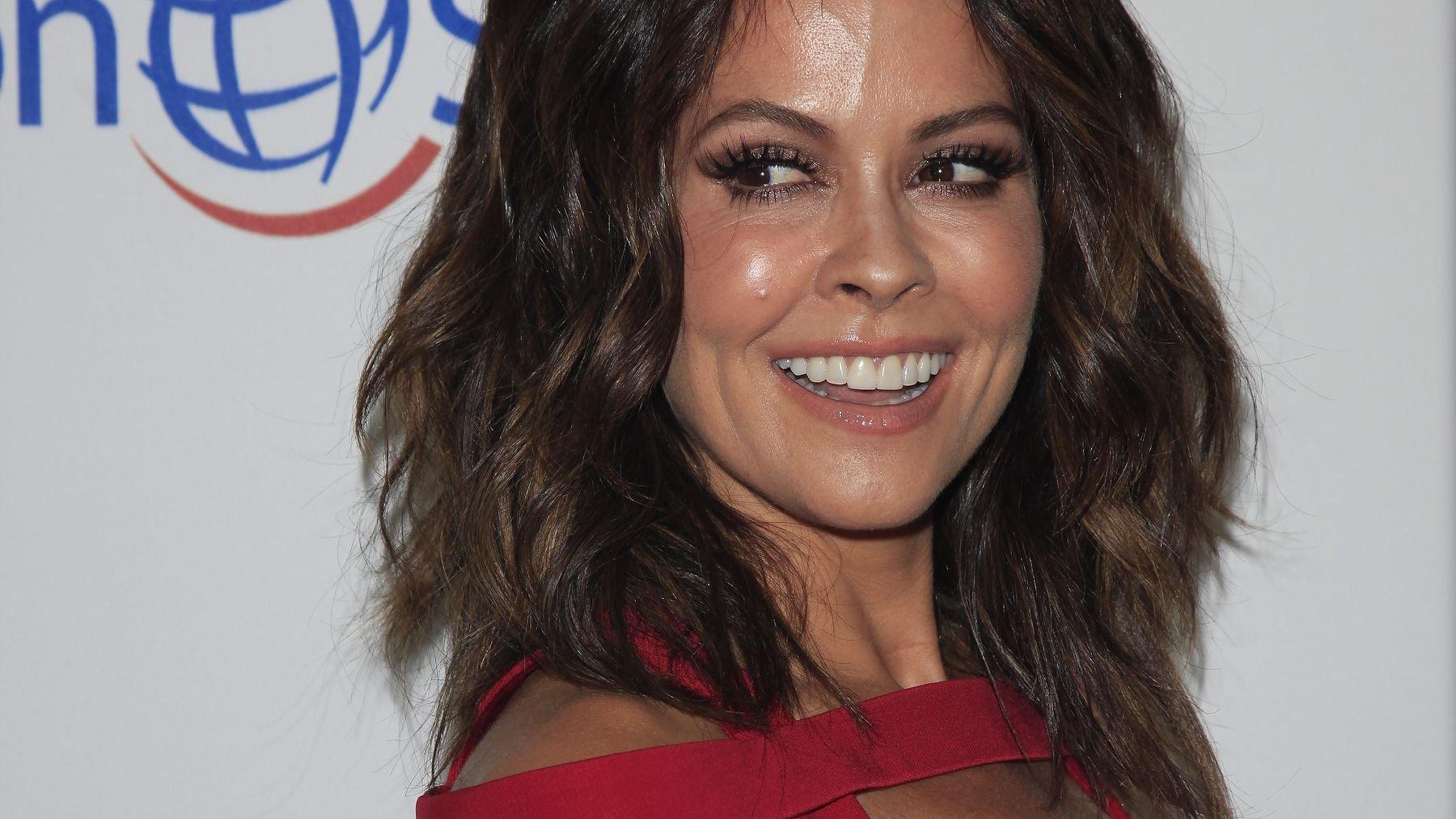 Get Fit With Brooke Burke: What She Eats In A Day
Brooke Burke is so serious about her health and fitness that she's tried multiple diet regimens over the years in hopes of finding the perfect one. Several years ago, the 50-year-old TV personality and workout guru learned a way of eating that gave her excellent results, and she has stuck to it ever since.
Intermittent fasting is what ultimately worked for her, particularly the 16:8 method. That means she has an eight-hour period in which to eat and then abstains from food for the remaining 16 hours.
Article continues below advertisement
Intermittent Fasting
In an interview with Women's Health, Burke said, "I've been intermittent fasting for years and it's been a game-changer for me, not only digestively, but it's also the most convenient way of living I've experienced. I make it very simple and basically eat in an eight-hour window."
That doesn't mean she deprives herself of delicious food, though. "The way that I eat is smart and conscious; I don't skimp on flavor and I'm not hungry," she added. "It's been the best program that I've ever found."
Breakfast
What does a day of eating look like for the Dancing with the Stars alum? First, she doesn't have breakfast but takes coffee instead, and adding butter or cream to it makes her feel fuller.
She also drinks "a lot of water, a lot of green tea, and a lot of lemon water; no sugary drinks," she said. "I probably drink my body weight in water every day."
Article continues below advertisement
Lunch And Snack
Burke's eight-hour eating window starts around lunchtime. By then, she's also done with her morning exercise so one option is to make a post-workout shake, which includes stuff like almond butter, MCT oil, and peanut butter collagen protein, among other healthy ingredients.
Another lunch option is a "high-protein, high-fat" salad – a Cobb salad, for example, "with bacon and chicken and cheese, and I'll make homemade dressing," she said.
Snack, meanwhile, usually consists of nuts, an avocado with salad dressing, or a matcha latte.
Dinner
Towards the end of her eight-hour eating window, the fitness expert eats a dinner consisting of "grilled salmon with vegetables and another big salad." Alternatively, she reaches for other fish or filet mignon to pack on the proteins, and she also likes blending up leftover veggies into a soup.
Her meals are generally healthy but she doesn't deprive herself of the occasional treat. "My regular routine is pretty disciplined, but if I'm craving pizza, I'll have it," she said. And she also likes a glass of wine with dinner.