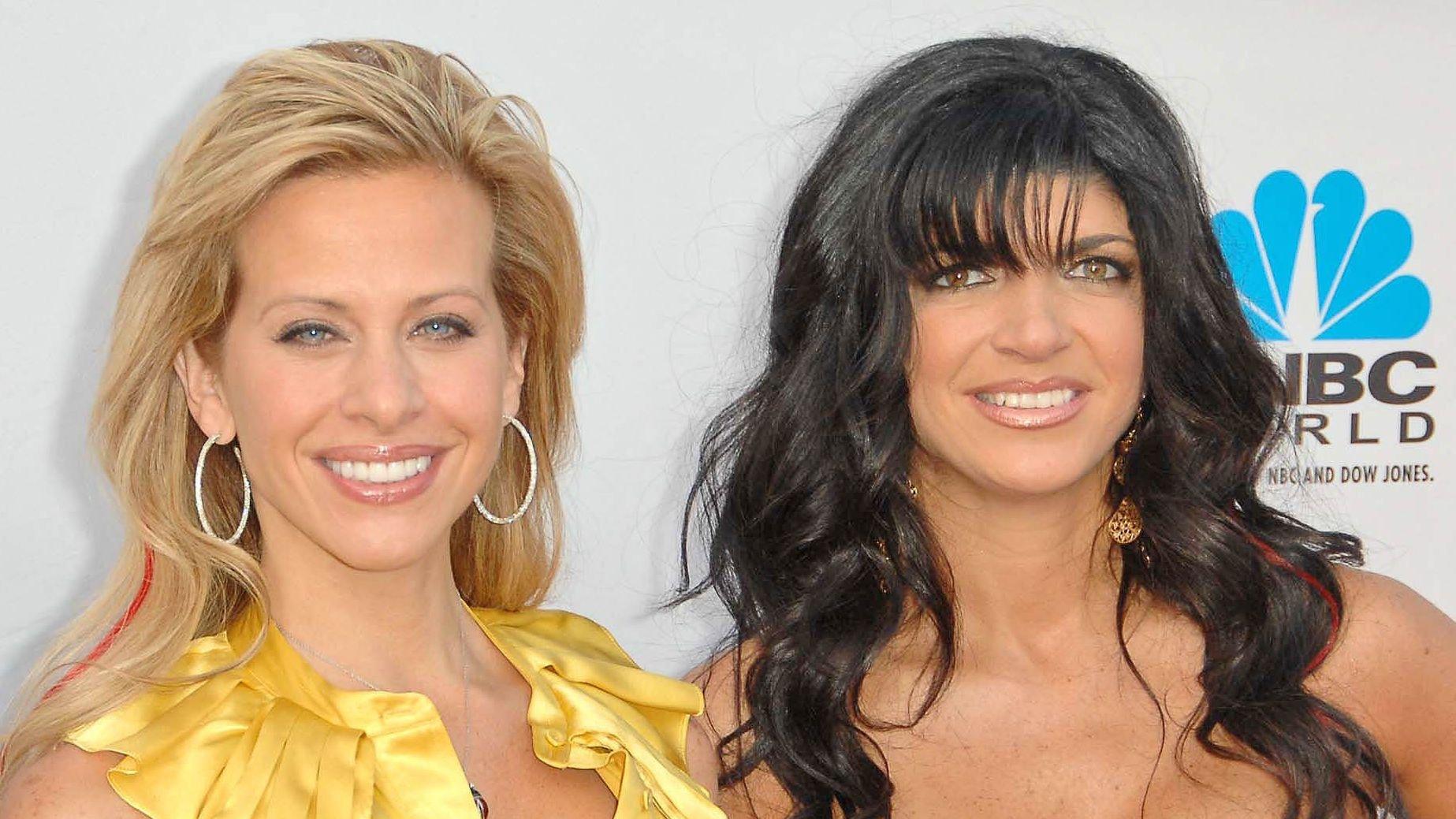 'Absolutely Not True': 'RHONJ' Star Teresa Giudice's Attorney Denies Dina Manzo Falling Out
Real Housewives of New Jersey star Teresa Giudice and her longtime best friend and former co-star, Dina Manzo, faced rumors of a falling out last week amid claims that the two of them were at odds due to something that had happened between Giudice's fiance, Luis Ruelas, and Manzo's husband, Dave Cantin. But, despite the surprising rumor, which began on the Deux Moi page on Instagram, there may be more to the story.
Article continues below advertisement
'RHONJ' Star Teresa Giudice Is Reportedly On Good Terms With Dina Manzo
After rumors claimed Teresa Giudice and Dina Manzo were at odds, and that Manzo would no longer be acting as a bridesmaid in the Real Housewives of New Jersey cast member's August wedding to Luis Ruelas, Giudice's attorney, James Leonard Jr., responded to an Instagram report about the alleged feud.
A short time later, All About the Real Housewives reported on the comment he left, revealing that the lawyer confirmed the rumors of tension between Giudice and Manzo were "absolutely not true."
More Details About 'RHONJ' Star Teresa Giudice's Relationship With Dina Manzo Have Been Revealed
After Giudice's attorney spoke out, the outlet spoke to an additional source, who confirmed his statement about her and Manzo's relationship.
"They were recently on vacation and did not have a fall out," an insider told All About the Real Housewives. "They are and will always be the best of friends. Teresa's wedding is next month and she is in the works of signing off on getting it filmed."
Article continues below advertisement
Dina Manzo Won't Attend Teresa Giudice's Wedding
"Dina is uncomfortable with the cameras and told Teresa to begin with that if the wedding is taped – Dina will not attend the wedding," the insider continued. "Teresa understands and knew that from the beginning. They are both very supportive of each other and Teresa respects Dina's wishes of not being around while cameras are on. Dina is in a different place in her life and wants nothing to do with the cameras. Teresa is not upset and they remain close friends and supportive of one another."
Teresa Giudice And Luis Ruelas' August 2022 Wedding Will Not Be Featured On 'RHONJ'
Giudice and her cast mates are currently in production on the upcoming 13th season of The Real Housewives of New Jersey, which is expected to premiere late this year or early next year. But while Giudice's wedding will take place amid filming, she has confirmed it will not air on the show. So, when it comes to filming the event, it has been rumored that it will be seen as part of a special or spinoff.