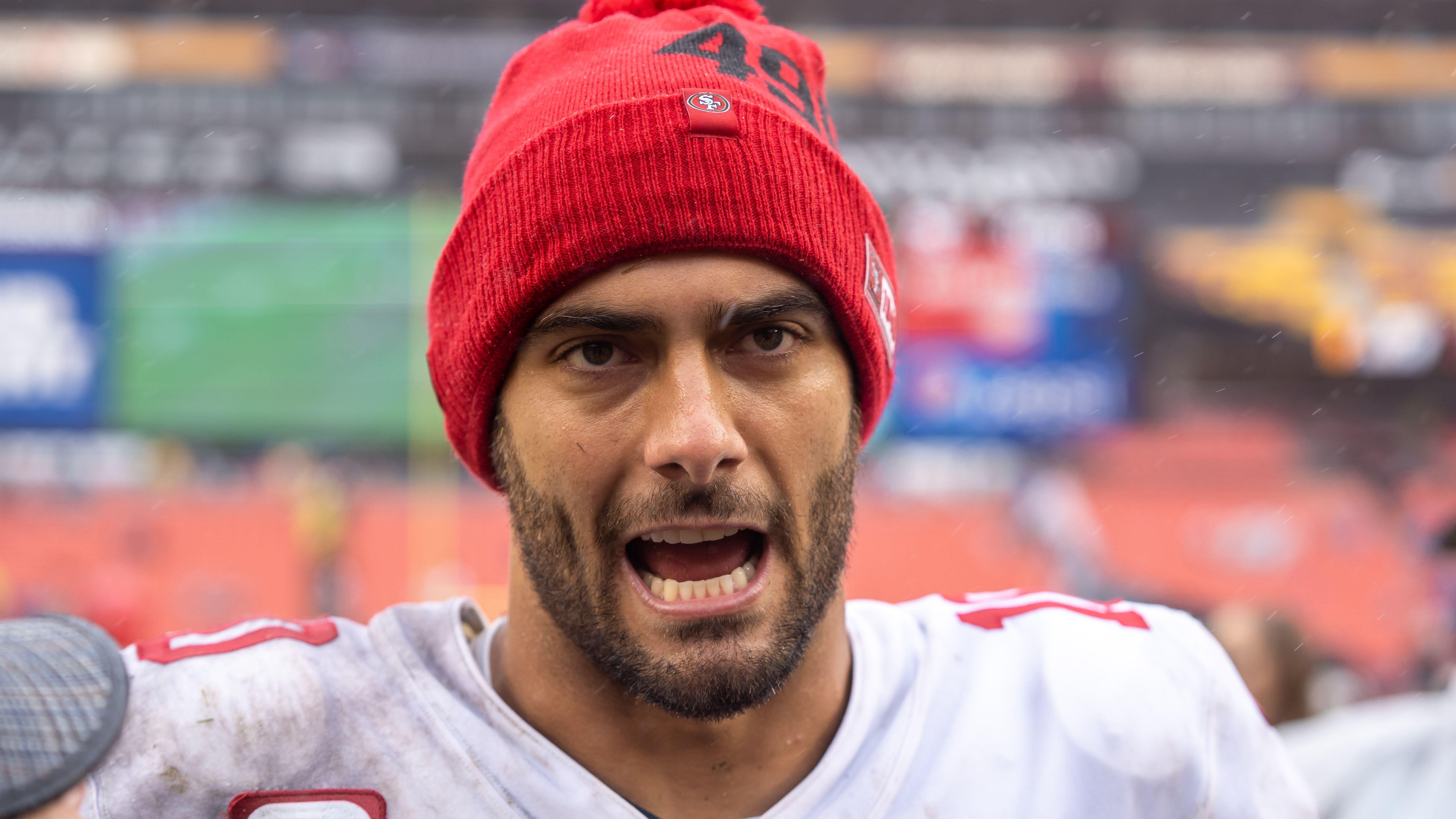 NFL News: Jimmy Garoppolo's Agent Denies Buccaneers Rumors
The San Francisco 49ers made it clear that they had no use for Jimmy Garoppolo anymore. They're ready to roll with Trey Lance and there's no reason to pay such a steep salary for a backup QB.
That meant that it was a matter of time before Jimmy G headed to the third destination of his NFL career. However, we're deep into the offseason and nothing has happened with the former Patriots QB.
Article continues below advertisement
Garoppolo's Injury Hurt His Market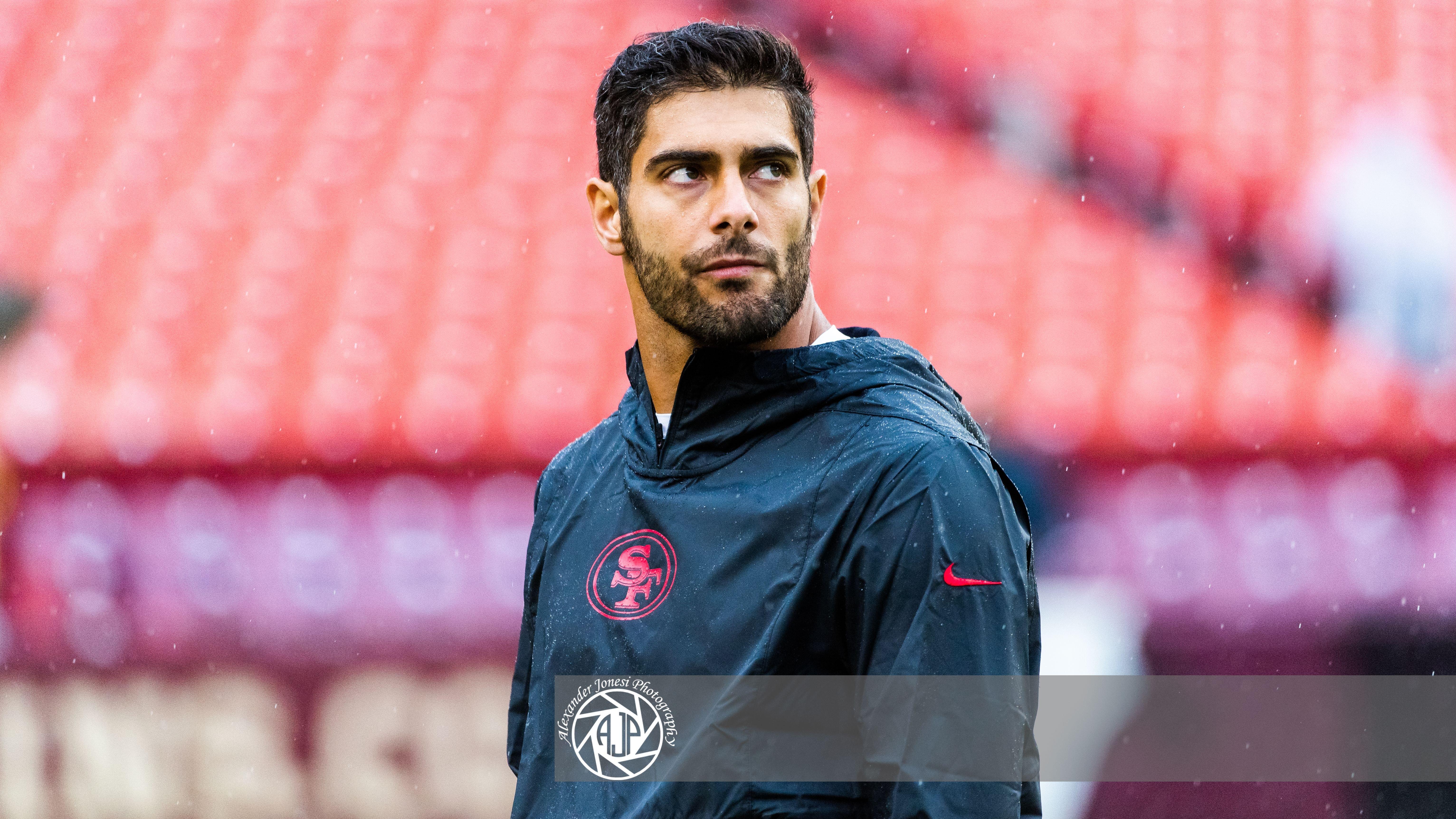 Garoppolo suffered a complicated shoulder injury that hampered his trade market. That's why NFL insider Dan Sileo reported that he was willing to settle for a backup role:
So here's what's being thrown around, Sileo said. Don Yee doesn't want to trade Garoppolo to a back up position. However, Garoppolo's shoulder injury put him in that room. He's not going to be ready for the start of the regular season in September. He probably will miss the first four games anyway.
-
Jimmy G Would Back-Up Brady In Tampa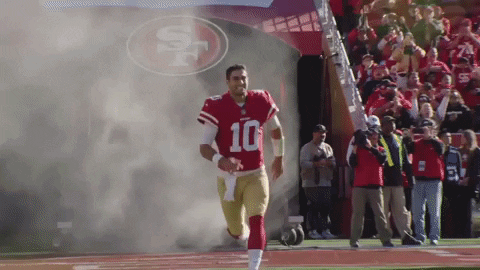 On that same note, Sileo claimed that Gaorppolo could then be traded to the Cleveland Browns as a stopgap to Deshaun Watson's suspension, or become Tom Brady's heir in Tampa Bay:
Deshaun Watson's news is going to dictate what happens to Garoppolo. Garoppolo has two teams on the table right now that are trying to throw some deals together. The Buccaneers would love to have Jimmy G in Tampa as the heir apparent. So Garoppolo would go to Tampa as the backup and once Brady leaves, there's Jimmy G with a ready-made team again like he had in San Francisco and in New England. It's a no-brainer, Sileo added.
-
Article continues below advertisement
Garoppolo's Agent Denies The Rumors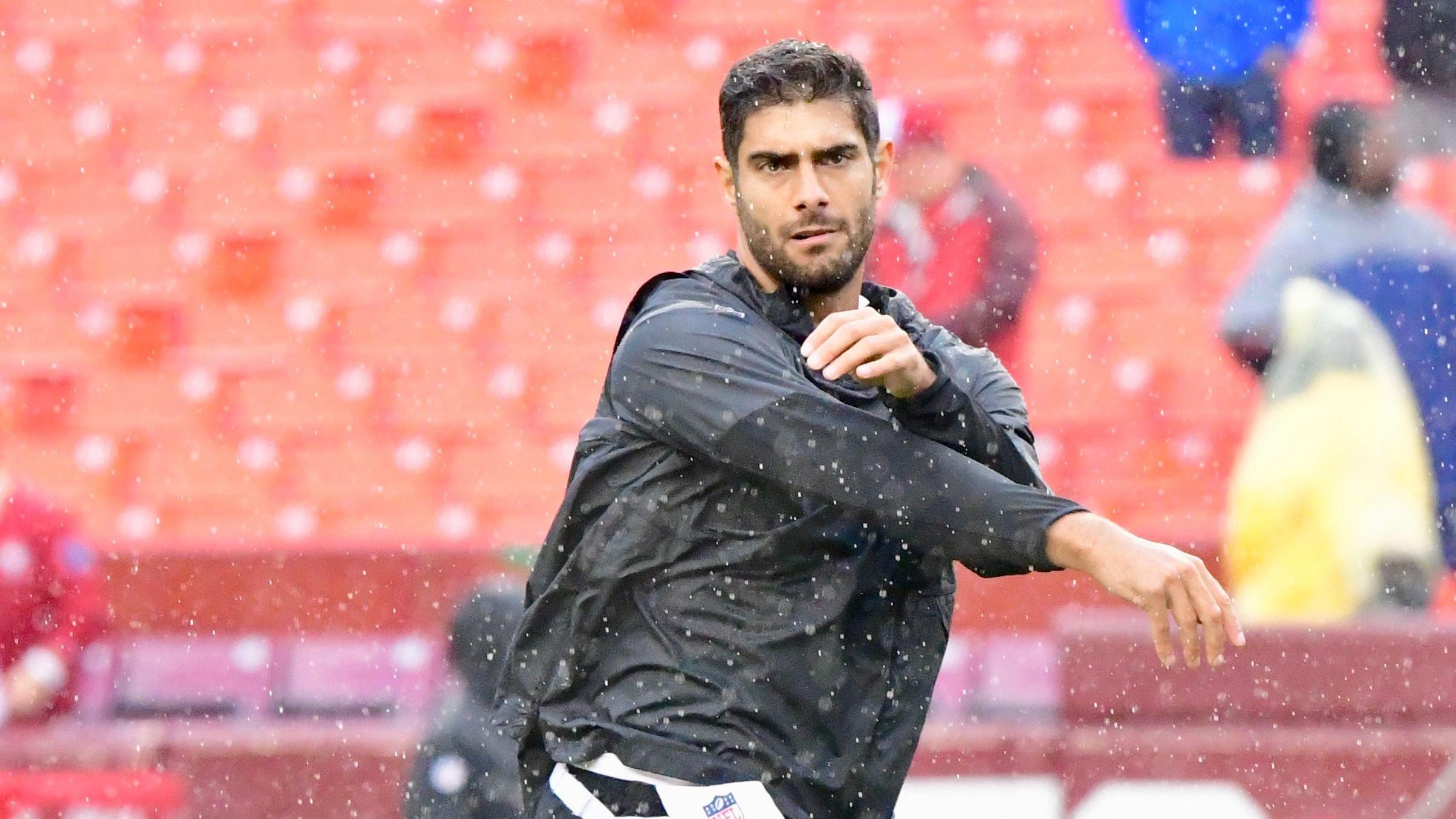 Garoppolo's agent, however, was quick to dismiss all those rumors. He claimed that his shoulder injury is rehabbing as scheduled and that the rumors about a reunion with Brady are fake news:
"He's progressing well and on schedule," Yee said. "We're optimistic about the upcoming season. Over the weekend, a report came out that asserted that I had spoken to a media member about his future, but the report was false."
-
Seahawks Had 'Internal Discussions' About Garoppolo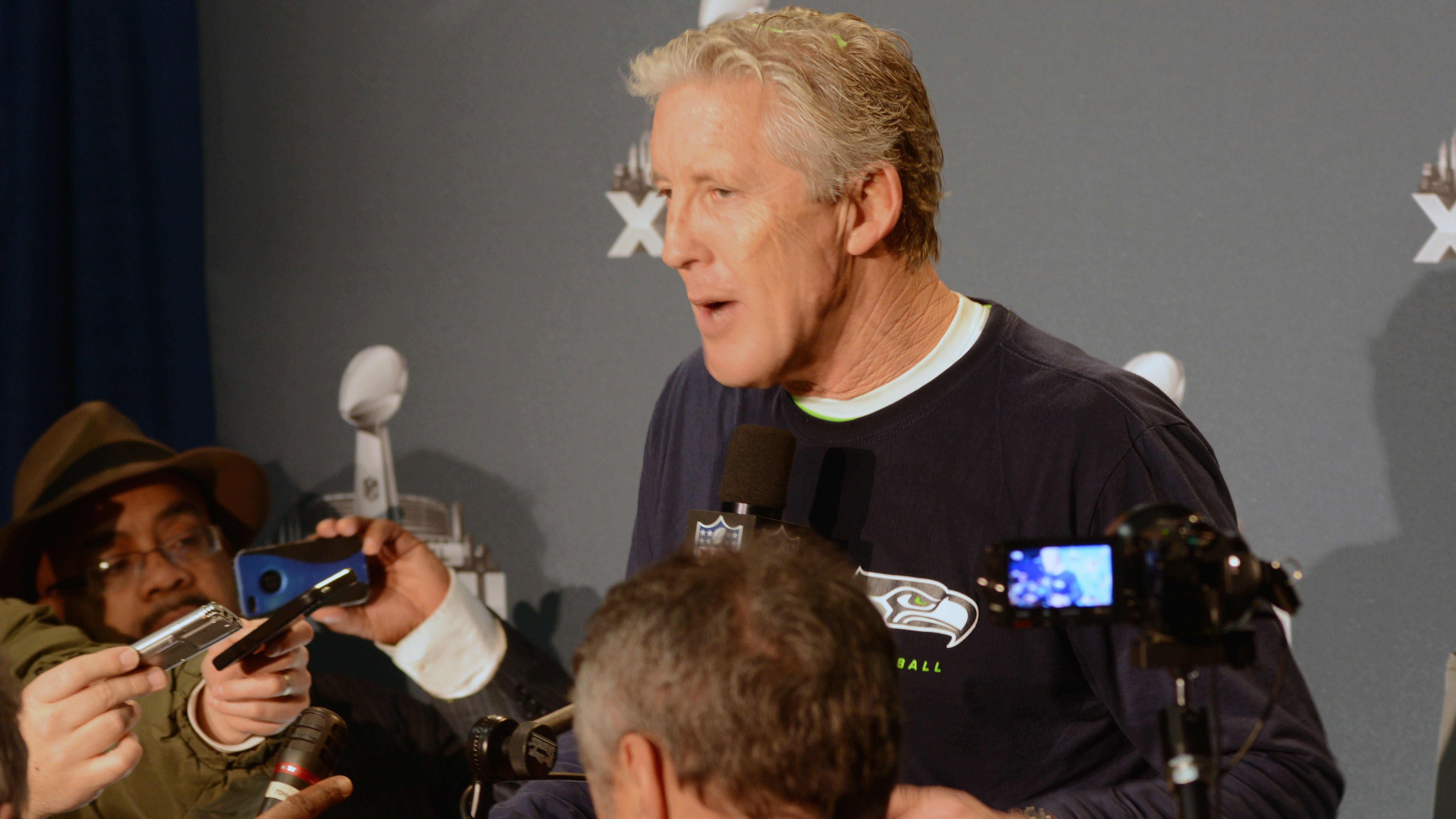 Jeremy Fowler of ESPN recently reported that the Seattle Seahawks are also doing their due diligence on Garoppolo.
The Seahawks were linked to Baker Mayfield before his trade to the Carolina Panthers, and their QB room of Geno Smith and Drew Lock is quite underwhelming, to say the least, so it'd definitely make sense for them to make a run at a veteran.