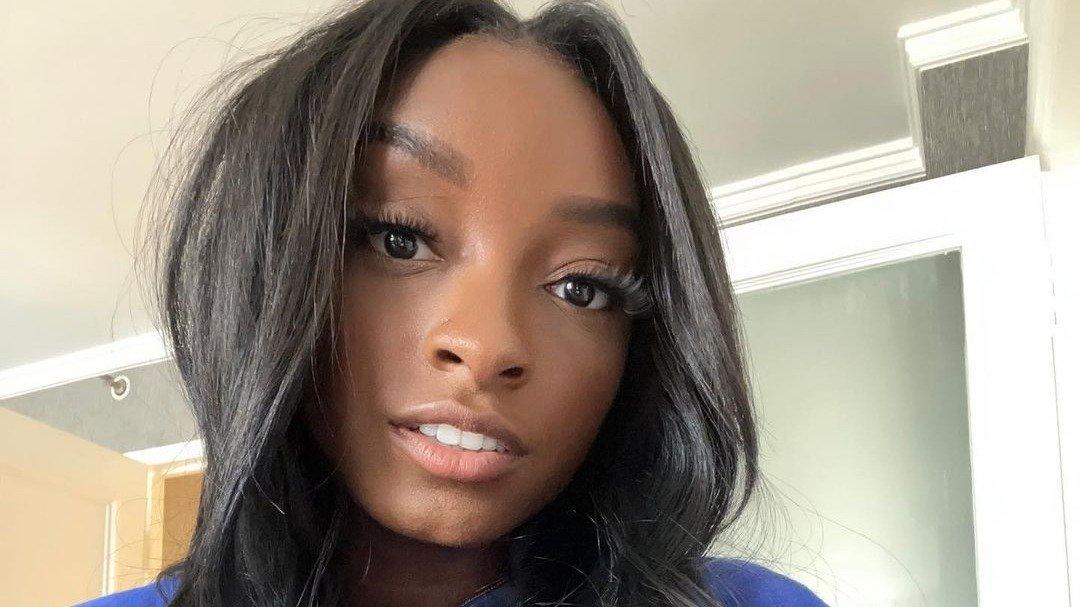 Simone Biles Stuns In Blazer Dress
At the award ceremony, Simone Biles was all business as she was presented with the medal of freedom. Since Simone Biles and Jonathan Owens announced their engagement in February, she has been shining and keeping her fans informed about her impending nuptials.
As usual, Simone looked stunning as she accepted her medal from the president in a black blazer dress.
Keep reading to find out more.
Article continues below advertisement
Simone Suits Up For Award Ceremony
Biles donned a black dress with long sleeves and pointed lapels. The garment had a glittery shimmer and a tweed texture with flashes of silver. The gold necklace and her engagement ring were the only accessories the award-winning athlete added to the remainder of her attire.
The Olympic gymnast wore a straightforward pair of black heeled sandals with the dress as shoes. She wore shoes with exposed toes and delicate ankle and toe straps. However, she added classy height to her look with the adaptable set's stiletto heels, which measured at least 4 inches.
Medal of Freedom 🎖 I'm so honored & thankful to be recognized as a recipient by President Biden for this prestigious award. I still have no words. I'm shocked!
-
White House Visit With Boo
The award is given to Americans who have "exemplary contributions to the prosperity, values or security of the United States, international peace or other significant societal, public or private undertakings," according to the White House. One of those chosen to get the medal is Biles. Denzel Washington, Megan Rapinoe, and ex-Congresswoman Gabrielle Giffords are more 2022 honorees. Furthermore, Steve Jobs received a posthumous Medal.
She is pictured with her fiance in this image, and they are both seen grinning broadly at the camera at the white house as she shares with her 6.8 million followers.
Article continues below advertisement
Simone Said Yes
When Owens went down on one knee to pop the question on Valentine's Day, Biles said that it was the "Easiest Yes" of her life. She smiled toothily, in delighted shock at the surprise engagement. She donned stiletto heels with the YSL emblem and a skintight black leather dress with side drawstrings. Biles dressed up and styled her hair in a long, wavy black length for the proposal, which she mistook for a date.
Simone Biles Teases Upcoming Wedding
The gymnast, 25, revealed a screenshot of her "Save the Date" a few days ago on her Instagram Story. The card had two images of the couple in front of a backdrop of the ocean and a white sand beach. In one photo, Owens held Biles in his arms while kissing passionately.
If you're wondering, "When is the big day?" you'll just have to wait a while longer since Biles is keeping it a secret, at least for the time being.