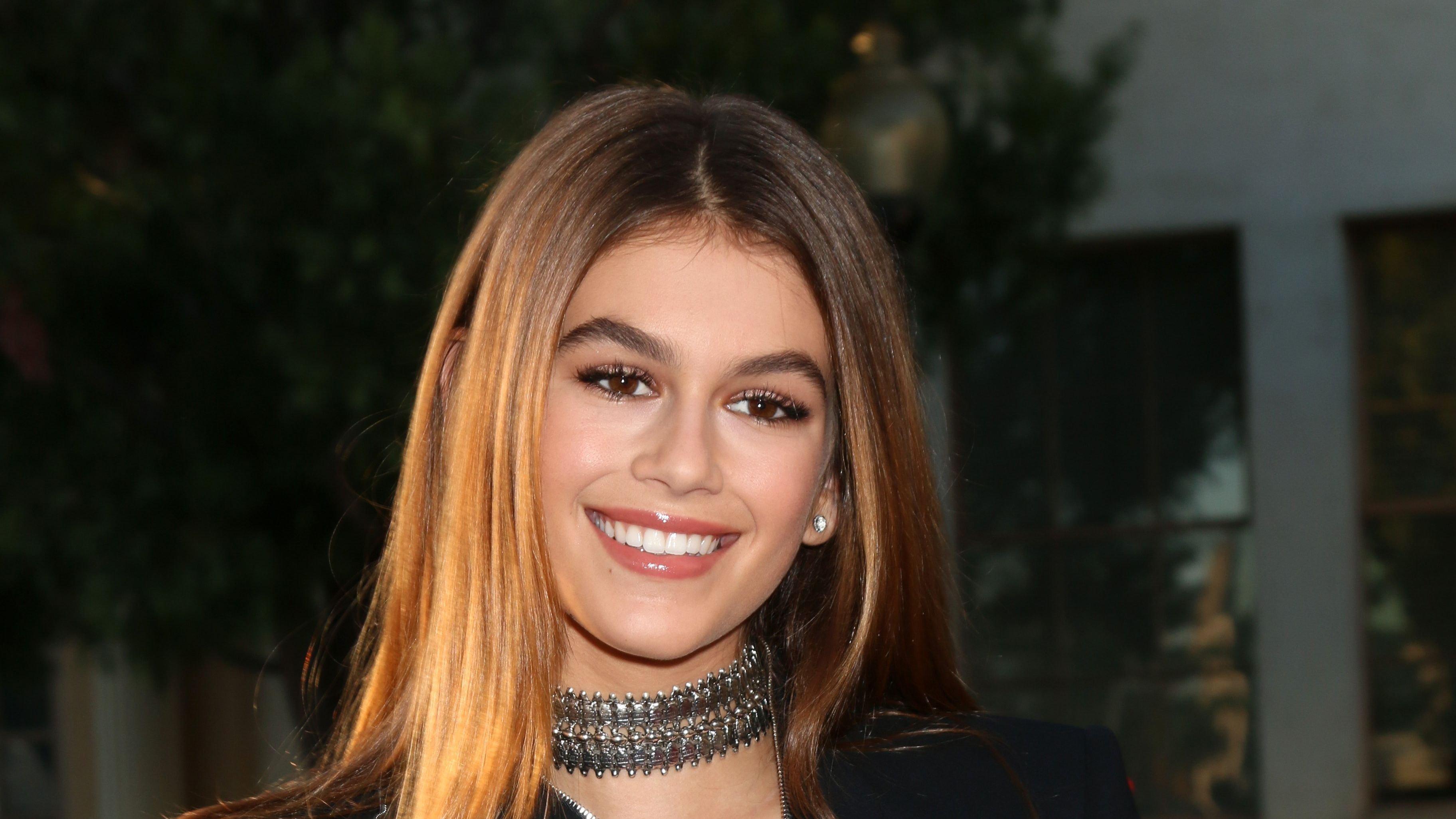 Kaia Gerber In Bikini Snuggles With Cuddle Buddy
Kaia Gerber was wearing nothing but a cute little bikini. The 20-year-old beauty uploads many amazing photos of herself wearing stylish bikinis.
Gerber frequently flaunts her amazingly toned physique in swimming suits, from a bright-yellow ensemble to a black string bikini, Whatever the circumstance. Kaia loves pets, as shown by her Instagram page, where she can be seen cuddling her pet.
Keep reading to find out more.
Article continues below advertisement
Finding The Perfect Cuddle Buddy
In a yellow triangle string bikini, Kaia snuggled her pet close to her bosom as she flashed a smile to the camera. In the picture, you could see her tattoo; she accessorized with a gold chain and bracelet, as her platinum blonde hair rested on her shoulder.
In the other slide, she shared a photo of when the pup was just a few weeks old; Gerber covered his eyes with a pair of Ray-Bans.
Kaia Twins With Her Pet
The duo appeared at ease as they reclined in a white lounge chair to take in the lovely weather over the long weekend. Kaia wore a bikini with no straps in olive green. She finished her ensemble with orange-tinted sunglasses and a paisley headband, displaying her delicate heart-shaped shoulder tattoo comprising two overlapping arms.
She cradled Milo tenderly in her arms for the hilarious photo and playfully outfitted him in his own set of black aviators.
Article continues below advertisement
Kaia Wears Similar Outfits Like Her Mom
When it comes to mother-daughter celebrity teams, Kaia and Cindy Crawford are at the top of the list. Kaia has been called her mother's twin, and because she has dipped her toe into the industry, it is difficult to tell the two apart, especially when they dress alike.
Despite their remarkable genetic similarity, they frequently appear on best-dressed lists decades apart because of their shared fashion sense. Gerber has donned numerous dresses over the years that are eerily identical to what her mother has worn.
Crawford, for instance, had a talent for putting together simple outfits using structured blazers and premium basics in the 1990s.
In 2022, Gerber styles her off-duty model outfits with oversized blazers, jeans, and simple tops, adhering to a similar design formula. She recently wore a dress inspired by her mom's 1991 collection.
Kaia Celebrates Presley On His Birthday
Kaia adores her older brother, Presley, and it doesn't come as a surprise because they were best friends growing up. However, as part of her recent post, she celebrated him with a cheeky caption; "happy birthday knucklehead."