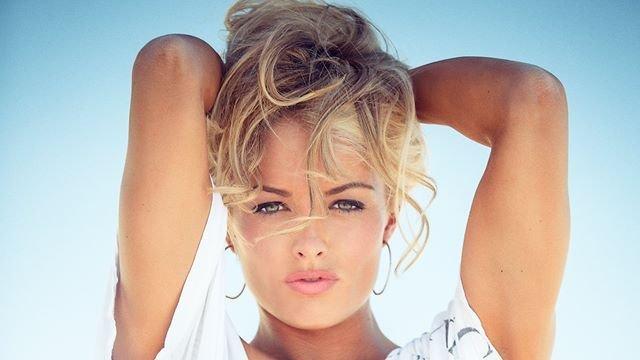 Mandy Rose Celebrates 'National Bikini Day' In Bikini
Mandy Rose continues to take advantage of her rare time off as she joins her 3 million Instagram followers in celebrating national bikini day. Mandy Rose put in a lot of effort to become a top superstar in the NXT women's division, so her progress is not shocking. She underwent a significant change in appearance after debuting the NXT 2.0 brand in the latter half of 2021. She recently won the first championship of her WWE career, which has marked a significant improvement, but it looks like she has to defend the title soon.
Article continues below advertisement
National Bikini Day
To set temperatures rising, the NXT Women's Champion wore a little black bikini and a captain's hat as she posed so that her incredibly toned physique was visible.
Happy National Bikini day! & Tune in tonight to see THE Attraction for the Great American Bash! 🇺🇸❤️🤍💙 8pm @usa_network@wwenxt#nationalbikiniday
-
In turn, the picture raked over 70 thousand likes as well as comments from fans.
A Good Day To Flaunt Curves
Rose had her mounding cleavage exposed while wearing a pale yellow bandeau top with a knotted center and a large bow. She wore the top with a high-rise blue item that cinched at her narrow waist and emphasized her full hips. She also had long, straight brown hair that reached her waist.
In the same set, the athlete displayed the outcome of her month's worth of hard work by baring her washboard abs.
Article continues below advertisement
Reigning Champ
For many WWE NXT fans, Rose's top position in her career—as a formidable Toxic Attraction group member—does not augur well. After her victories, they frequently voice their unhappiness, claiming that someone else should now take the throne because she has ruled the arena for too long. The women's champion is still holding onto her championship, which is unfortunate for them.
Want to be on my level? Climb b*tch 🙃
-
Mandy To Defend Her NXT Title
In next week's episode of NXT 2.0, Mandy Rose will defend her NXT Women's Championship against Roxanne Perez, the winner of the Women's Breakout Tournament and the new NXT Women's Tag Team Champion.
Perez and Cora Jade defeated Gigi Dolin and Jacy Jayne to win the Women's Tag titles this week. Perez declared that she would be cashing in the title shot that would have been hers if she had won the Breakout Tournament the following week.
We can't wait to see who is crowned the winner.