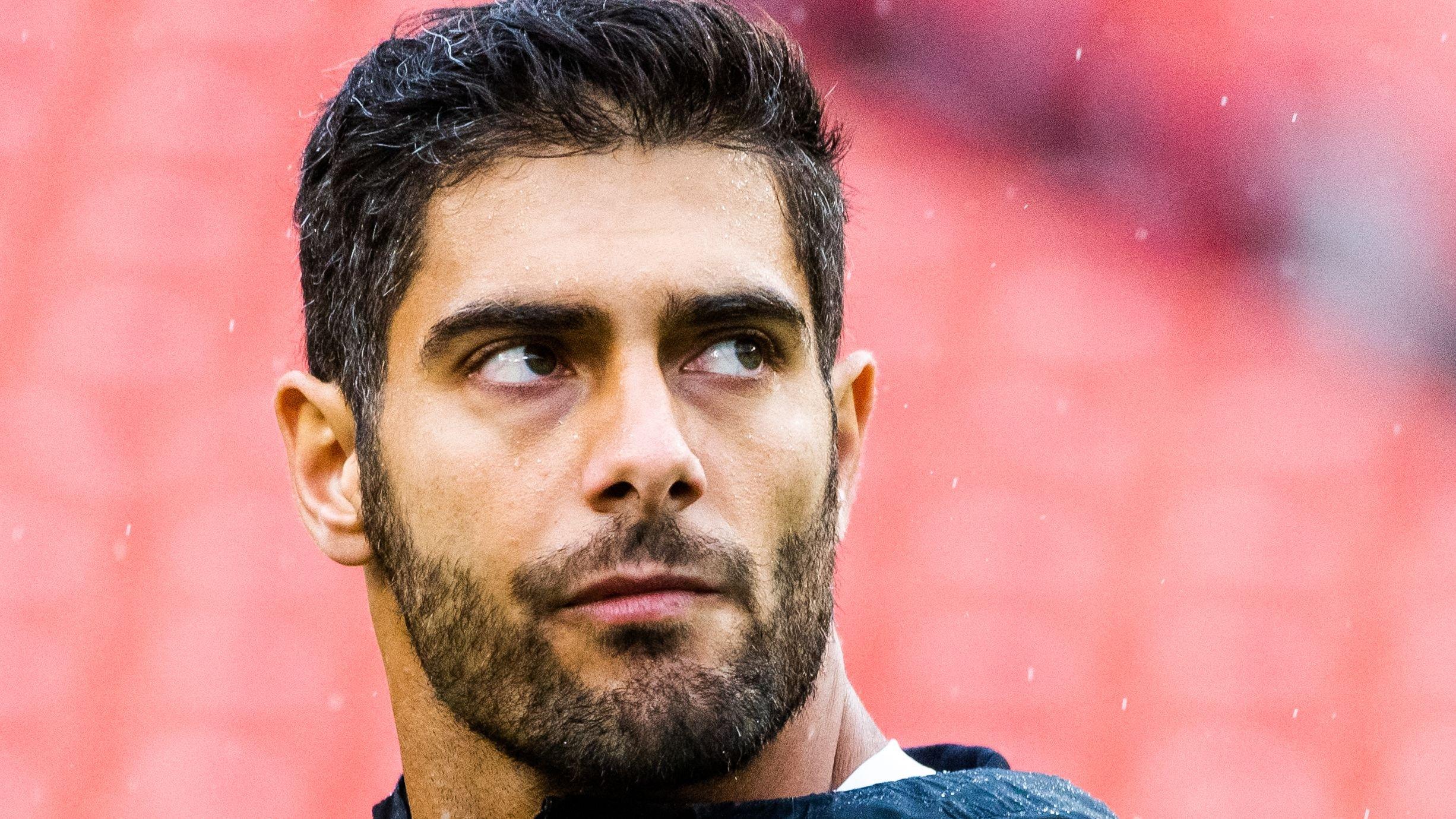 NFL News: Niners Might Be Stuck With Jimmy Garoppolo
The San Francisco 49ers made it clear that they want Trey Lance to be their quarterback for the future. They stated that they wanted to trade Jimmy Garoppolo, yet a shoulder injury has driven nearly all interest away.
Training camp is just around the corner and Garoppolo is still on the team, yet it seems like he's far from ready to be back on the field.
Article continues below advertisement
Garoppolo Isn't Healthy Yet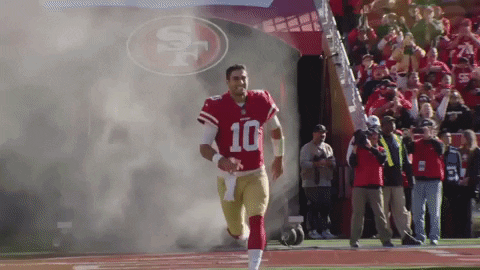 To make things even worse, Associate Professor of UCSF Orthopedic Surgery, Dr. Nirav Pandya, recently explained why Jimmy G may not be tradeable in the foreseeable future, as he's still far from done with his rehab:
"He's right around four months post-surgery, which for most kinds of shoulder surgeries that quarterbacks get, you'll start throwing," Pandya said. "But it's very slow progress. You're kind of starting out with low repetition, low velocity, low distance over four-to-five weeks, increasing the number of reps and how hard you're throwing.
-
There's A Long Road Ahead For Him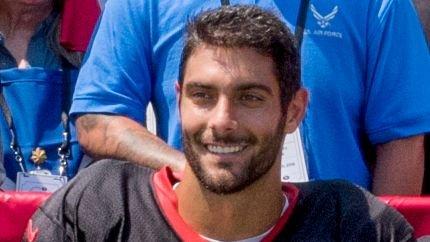 Garoppolo had surgery in March, yet Pandya pointed out that he may need at least six months before he's able to take contact again, all but ruling him out for the entire preseason:
So I think, number one in the first several weeks of returning to throw, you're looking at: is he developing soreness? Are his mechanics different, and what does his accuracy look like, particularly if he can get into scrimmages? And then the tough thing is that there's throwing, and then there's contact. And that contact comes more at six months typically with these injuries. So, number one they have to make sure he can complete the throwing program, and number two can he take contact? Pandya asked.
-
Article continues below advertisement
He May Never Be The Same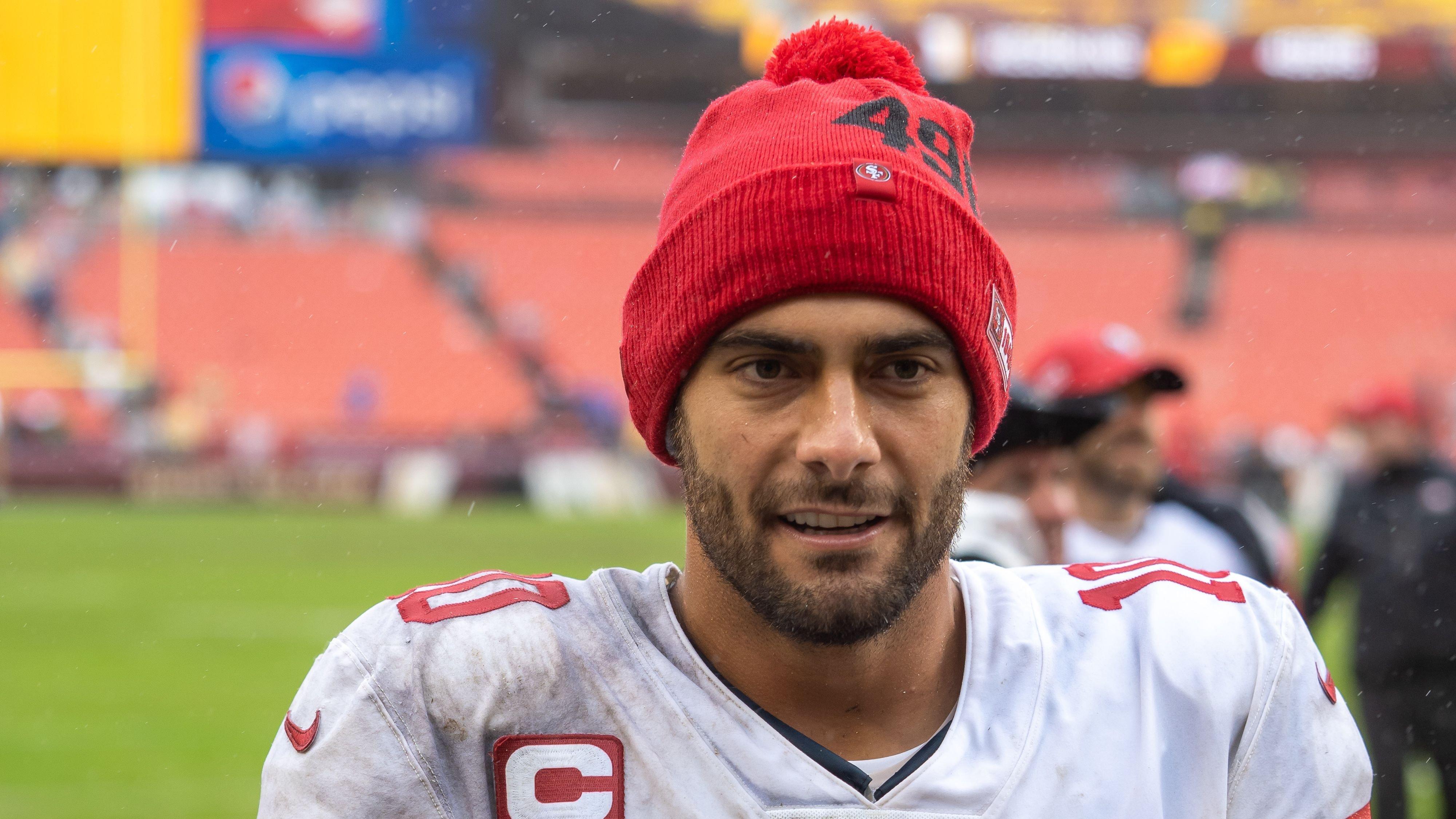 So, even if a team is willing to take a risk and trade for him and absorb his huge contract, he might miss a portion of the year. Also, even when healthy, Pandya fears his mechanics may have changed forever:
"You're talking about is he gonna release a split second later? Is his accuracy on these long throws gonna be thrown off, Pandya continued. So there is a little bit of a jump that he'd have to take, but I think the fact that number one, just seeing him throw will be good, and number two, looking at his mechanics. And three, is there soreness? Is he gonna have to take some days off because his shoulder isn't responding?"
-
The Niners Could Still Cut Him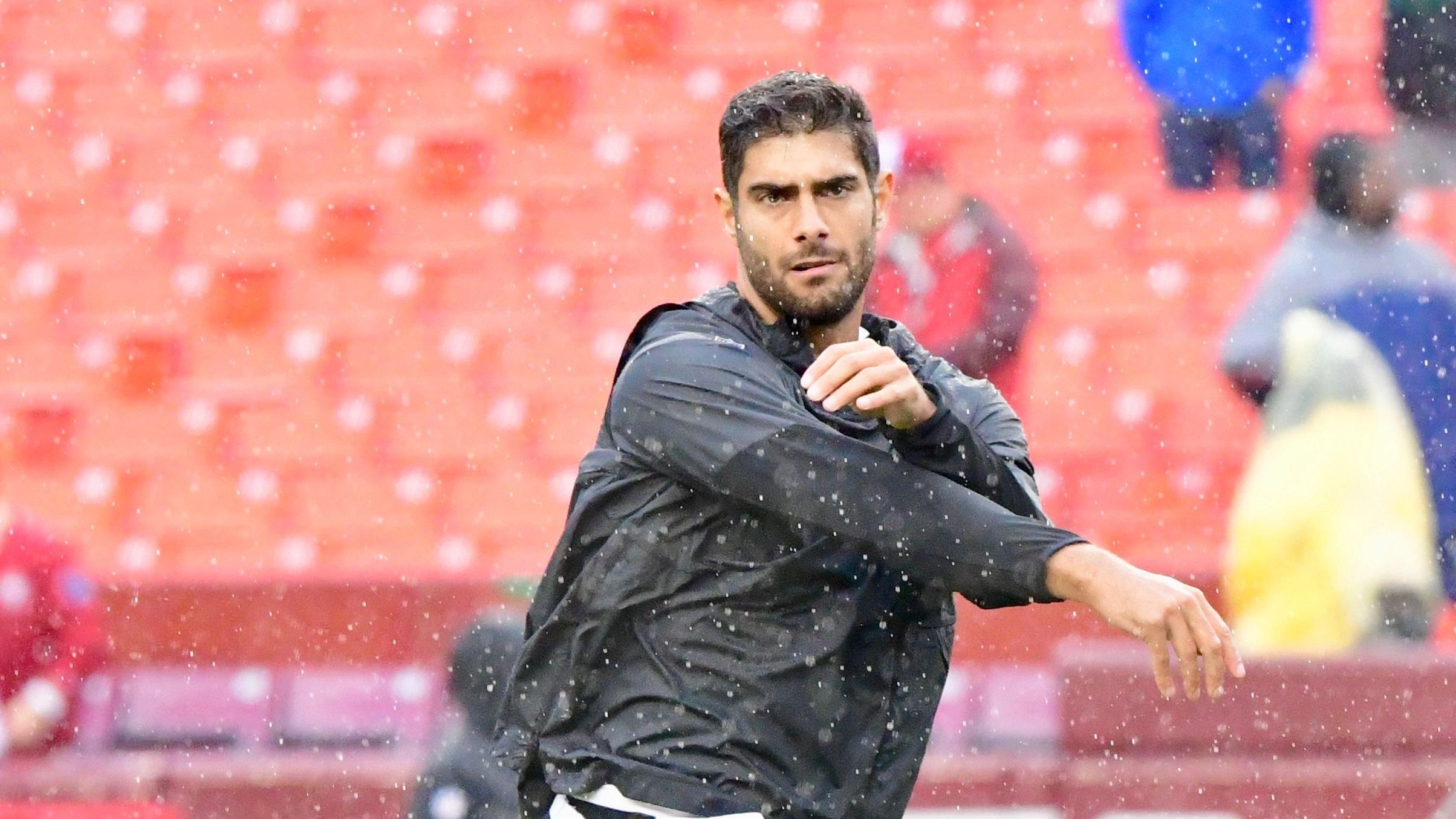 So, if the Niners still trust Trey Lance to be their guy for the future and if they can't find Jimmy G a trade suitor, while not cutting ties with him altogether? They would be saving plenty of money by doing so.
It seems like they still want to keep him around just in case. But given his current situation, it's hard to think they'll be any takers for him.