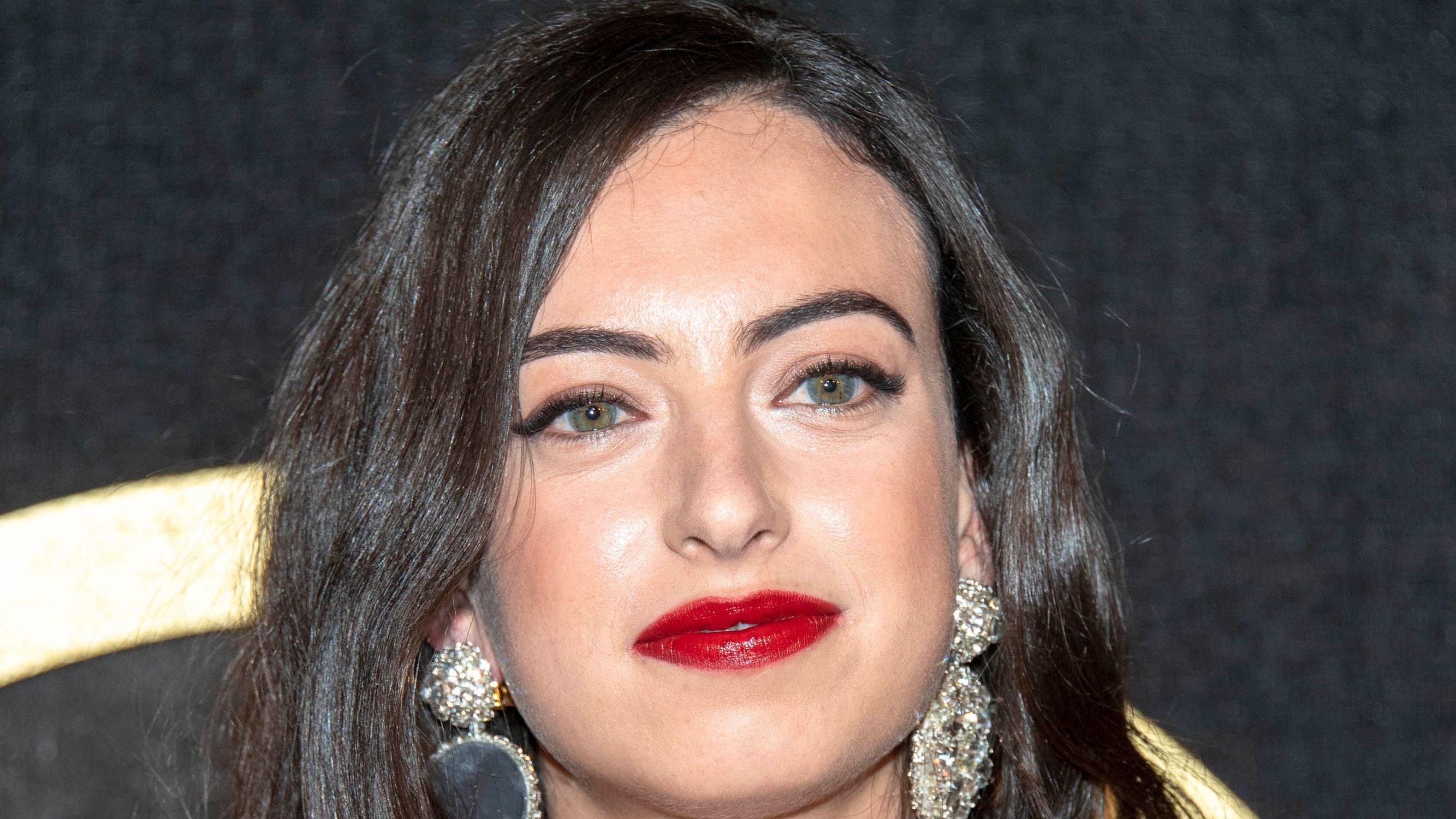 'I'm Very Embarrassed About The Band': Cazzie David Comments On Her Mom's Ukulele Band
Cazzie David is an American scriptwriter and actress. She co-created and co-starred in the web series Eighty-Sixed. She also appeared in the third season of The Umbrella Academy, currently available on Netflix.
The 28-year-old scriptwriter recently appeared on Late Night With Seth Meyers and expressed shame about her mother and mother-in-law's participation in a ladies' Ukulele band. The actress also discussed her fight with her sister over a glass of water and the prosthetics for her role in The Umbrella Academy.
Find out more details about Cazzie's interview below.
Article continues below advertisement
Sister Fights
Cazzie's segment on the show began with her revealing that the fights between her and her sister were becoming unbearable because they fought over minor things. She said this after Seth asked if she stays with her sister, who lives in Los Angeles.
Cazzie shared, "So I've been staying with my sister anytime I come to New York. And, like, the level of fighting is just unbearable and it's about like, the tiniest…"
She also told a story of how getting her sister a glass of water turned into a big fight that led to them yelling at each other.
"And it ended with, like, us truly yelling at each other like that we wished the other wasn't even born," she revealed.
The Ukulele Band
Seth revealed that his mother and Cazzie's mother are members of the same Ukulele group. Cazzie responded that she finds it hard to talk about the band because she is embarrassed.
"I'm very embarrassed about the band," Cassie said.
Seth explained, "They are a bunch of women who all play the Ukulele and the name of the band is?"
"The Ukuladies," Cassie answered amidst laughter.
Cazzie explained that the band started as a "sweet hobby and it was like aww." Seth interrupted and said, "Nobody was a Ukulele hater." Cazzie then admitted, "It was all nice. You found yourself a little thing, you know? And then, they started recruiting people… and more and more."
"The most violent thoughts I've ever had in my life have been towards my mom's Ukulele," she confessed.
Article continues below advertisement
Cazzie Explains Why Her Character Died Quickly
Seth also talked about Cazzie's character, Jayme Hargreeves' death in The Umbrella Academy. However, Cazzie explained that she didn't die because she was so bad.
"It wasn't because I was like–I mean I might have–because I was so bad, but no that's not why," she tried to explain.
Seth added in Cazzie's support, "No, because they write those scripts in advance."
Cazzie's Gory Prosthetics
Cazzie talked about the prosthetics her character used in The Umbrella Academy. She revealed how she tried to charm the prosthetics team to make her dead dummy look pretty but was shocked when she saw the outcome.
Cazzie said, "I go to the prosthetics team, and they do a replica of your face before you die because there's going to be a dummy of me dead and I said to them, I said, 'you know if you guys can do me, like a solid, and make me look like, on the prettier side of the dead, then–like, just like subtle improvements.'"
Seth then revealed a hilarious, gory image of Cazzie on the screen, which got the audience cracking up.