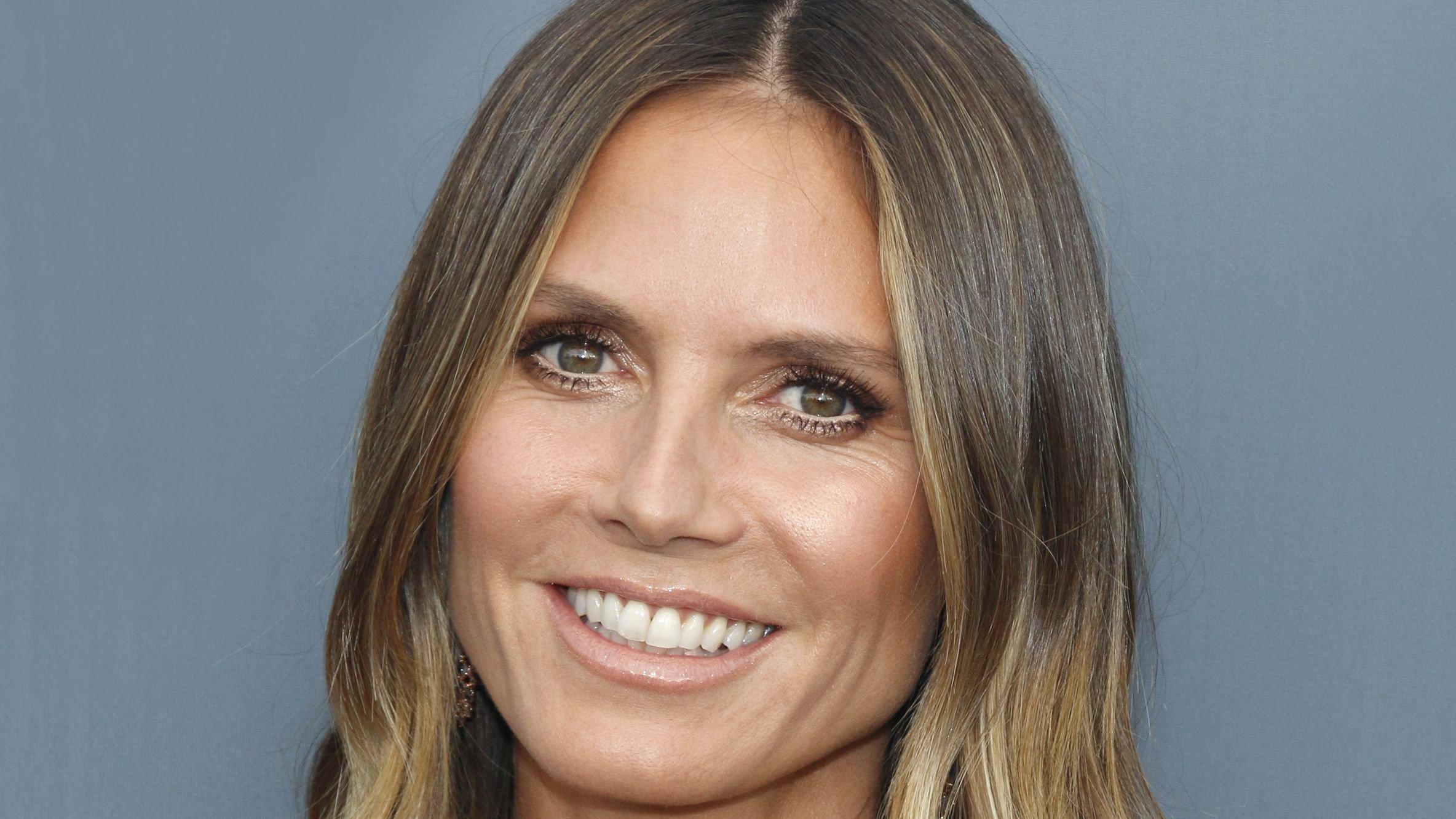 'It's Hidden Because I Don't Show It': Heidi Klum Reveals Her Hidden Talent On 'The Late Show'
German and American model Heidi Klum is also a talented television host. She was the first German model selected as a Victoria's Secret Angel and appeared on the 1998 Sports Illustrated Swimsuit Issue cover.
The model appeared on the show's June 30 episode to talk about her famous legs, which were insured for $2 million, and surprised everyone with her hidden talent.
Find more details about her interview below.
Article continues below advertisement
Heidi Accuses Stephen Of Never Inviting Her To The Show
During Heidi's appearance, she initially expressed excitement by dancing and waving at the audience. However, the TV personality admitted that she was excited because it was her first appearance and accused Stephen of never inviting her.
"I'm so excited to be here because you've never invited me ever. This is my first time."
"I don't know whether I've never invited you, maybe you've never accepted the invitation before," Stephen responded in defense.
Heidi's Legs Were Once Insured For $2 Million
It was once rumored that Heidi's legs were insured by Lloyd's of London. Hence, Stephen asked her if it was true.
"Is it true that your legs are insured by Lloyd's of London?" Stephen asked.
Heidi admitted that they were once insured but not anymore.
"Yes. Not anymore. Not anymore," Heidi answered.
She also revealed that they were insured for $2 million. But, according to her, one of the legs was more expensive than the other.
"I think this one was only like $700,000 and this one was $1.3 million," she said, gesturing at the leg she was talking about.
Heidi explained that one of her legs was insured for $700,000 because of a little scar she got when she fell on glass.
Article continues below advertisement
Heidi Reveals Her Hidden Talent
The 49-year-old revealed her secret talent on the show. She said, "I can make myself not sweat in the face. I will sweat like crazy here where you can't see it, but I will tell myself: 'don't sweat in the face right now because I don't want to have a shiny face.'"
Stephen appeared confused by the talent that the model explained comes in handy when makeup artists have to maintain a model's looks.
Heidi Looked Gorgeous In A Multicolor Gown
The phenomenal supermodel wore a vivid, clinging, multicolored gown. The sleeveless gown fell to her feet, hugging her curves and showcasing her stunning figure. Orange, yellow, and purple zigzag stripes could be seen all over the shimmering weaved dress.
Heidi elevated her look by wearing a pair of black, open-toe Christian Louboutin shoes. Finally, Heidi enhanced the gleaming gown with dazzling makeup.
Heidi came to the show in good spirits, making it exciting and enjoyable to watch.