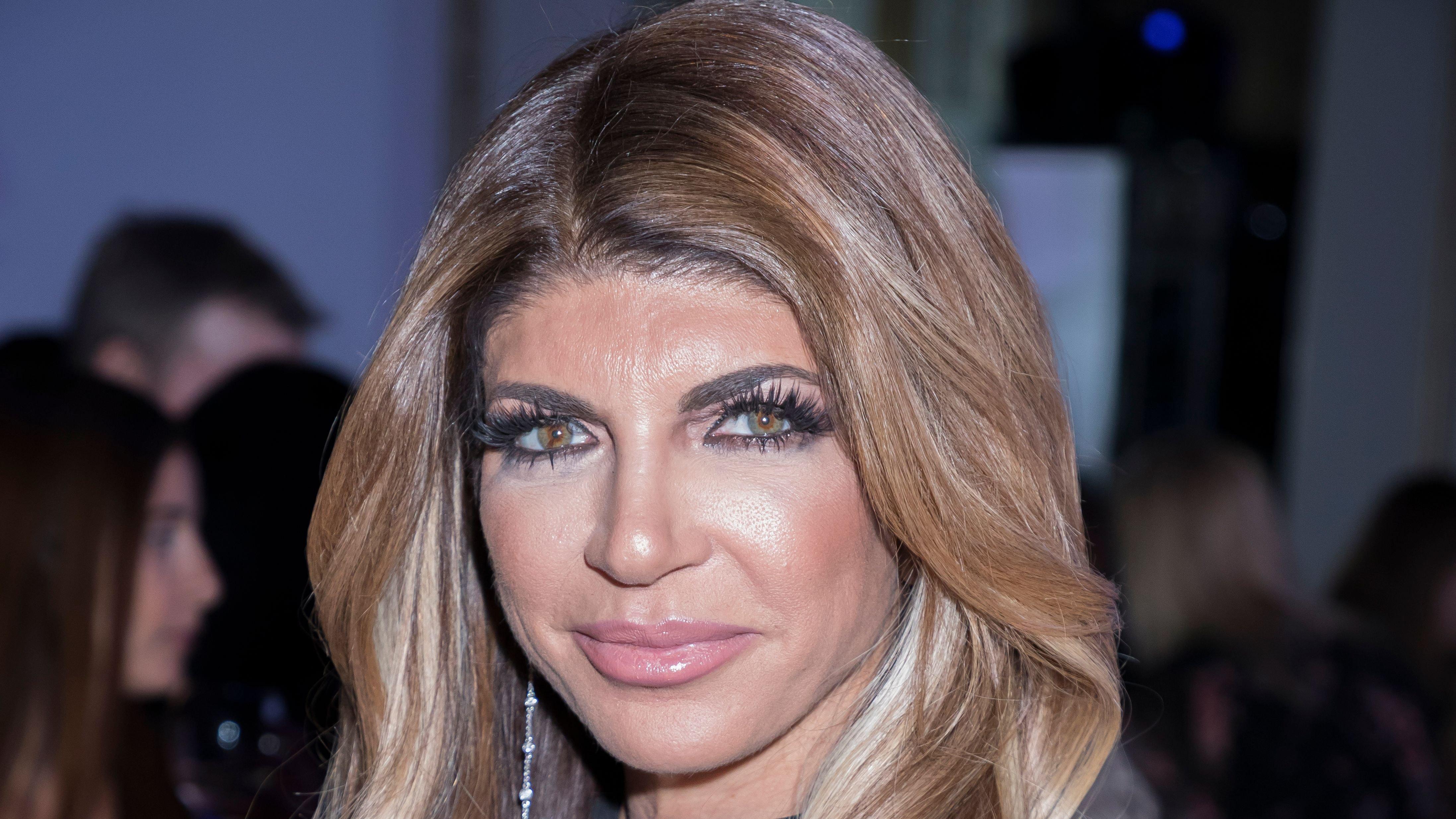 'Definitely Not On Housewives': 'RHONJ' Star Teresa Giudice Reveals Big Wedding Decision
The Real Housewives of New Jerseystar and bride-to-be Teresa Giudice and her fiancé Luis "Louie" Ruelas are getting closer to saying their wedding vows. Earlier in March, the couple revealed during an appearance on Watch What Happens Live with Andy Cohen that they would be tying the knot this summer in New Jersey.
However, due to the wedding being a source of drama on the 12th season of the reality show, Teresa has been making some major decisions to guarantee her big day's success.
One of the major decisions the Bravolebrity has faced is whether to film her upcoming nuptials on the show. Find out what Teresa decided below.
Article continues below advertisement
Teresa Makes Big Decision Over Filming Her Wedding On 'RHONJ'
Recently, Teresa told Page Six that her upcoming wedding to Luis would not be captured on camera for the Bravo reality series. However, that does not rule out a special.
"Definitely not on 'Housewives of New Jersey,'" she revealed when responding to questions about filming her nuptials on RHONJ.
As for a standalone episode, Teresa did not give a clear answer but teased, "I don't know. We'll see."
Teresa Was Previously On The Fence
Before confirming her nuptials won't feature on RHONJ, previous reports revealed that Teresa was on the fence about filming her wedding on the show. However, with her recent confirmation, fans are now sure what to expect.
Article continues below advertisement
Wedding Plans Are Going Great
Teresa's major concern is not about whether or not her wedding will feature on RHONJ. Instead, the reality television star is most concerned about her nuptials going according to plan.
Previously, she admitted to being nervous about her big day as she wanted everything to go well. However, despite being tensed, Teresa revealed planning was going great, and she could not wait to go on a honeymoon with Luis.
Luis Has Been Involved
Teresa has been raving about how her fiancé, Luis, is nothing like her ex-husband, Joe Giudice. The 50-year-old previously revealed that Luis has been helping her plan their upcoming wedding.
"Luis is involved with me, and I love that. We're doing it together, so it's not just me," she told Page Six in May. "I remember my first wedding; I did it by myself. But [Luis is] involved, and I love that."
The Real Housewives of New Jersey star has also admitted that she and Luis communicate more effectively than she and Joe did throughout their 20-year marriage.
"We communicate. We get along so wonderful. It's so great," Teresa said.
As the couple's big day draws ever so closer, there will surely be more news about them, and their fans cannot but wish them well.