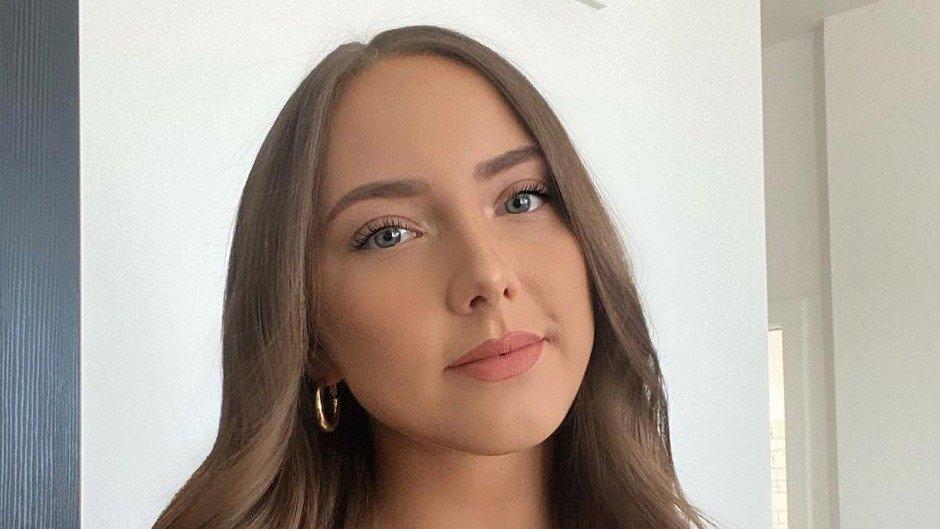 Hailie Jade In Bikini Says 'Aye Aye Captain'
Fans may be more familiar with Hailie Jade through her famous rapper father, Eminem, but she is carving out a name for herself as a social media influencer.
Besides being known for her influence on social media, Hailie knows how to always rock colorful bikinis to show off her stunningly toned body whenever she's on vacation. She also consistently updates her social media pages with lovely vacation memories.
Continue scrolling to see the different occasions Hailie shared her breathtaking holiday memories with her followers and don't forget to check out these 30 Top Celebrity Swimsuit Moments to become summer-ready too.
Article continues below advertisement
Captain In Bikini
The social media influencer posed kneeling on a boat while wearing a neon bikini top paired with green and blue patterned bottoms that displayed her toned abs and thighs.
It was hard for one not to notice Hailie's cleavages in her sexy outfit. She wore a white pucca shell necklace and black sunglasses for her accessories while allowing her long blonde tresses to rest on her shoulders. Hailie captioned the stunning holiday photos, "Aye aye, captain."
Fans Want Hailie's Bikini
Although Hailie served body goals in her bikini snap, many of her fans wanted a particular piece of information from her. While several of her fans commented on her photos, the majority of them demanded to know where she purchased the colorful bikini pieces.
"Where did you get that suit?" one fan asked.
"What beautiful pictures! Love the colors of that swimsuit!" a second fan gushed.
"Ok I need to know where this bikini top is from," commented a third fan.
Article continues below advertisement
Picture Perfect
In another holiday photo from January 18, 2022, Hailie donned a zebra print bikini top and black bikini bottoms. She relished the water as she submerged the lower half of her body in the pool. A full glass of what appeared to be a tasty beverage was sitting by the pool in the picture.
Hailie captioned the image, "Does this pool make my butt look big," along with several laughing emojis. She neatly styled her hair and let it down her back to complete her beachy look. The lovely blue sky and brilliant blue ocean provided the perfect backdrop to enjoy the sun while accessorizing her look with a pair of sunglasses.
Hailie Loves Flaunting Her Abs
Hailie looked ready for some beach fun while clad in a two-piece white knitted bikini that displayed her sculpted abs. "ready for allllll the summer days," she captioned a gorgeous photo of herself in the sexy swimwear.
She completed her look with a metallic beaded choker necklace and a baby blue bucket hat with daisy prints. In the mirror snap, which has garnered over 200,000 likes and 3000 comments, Hailie gave a glimpse of her stylish, white-washed bathroom.
While Hailie has not shared any holiday bikini photos recently, she will inevitably be back with more stunning snaps soon.