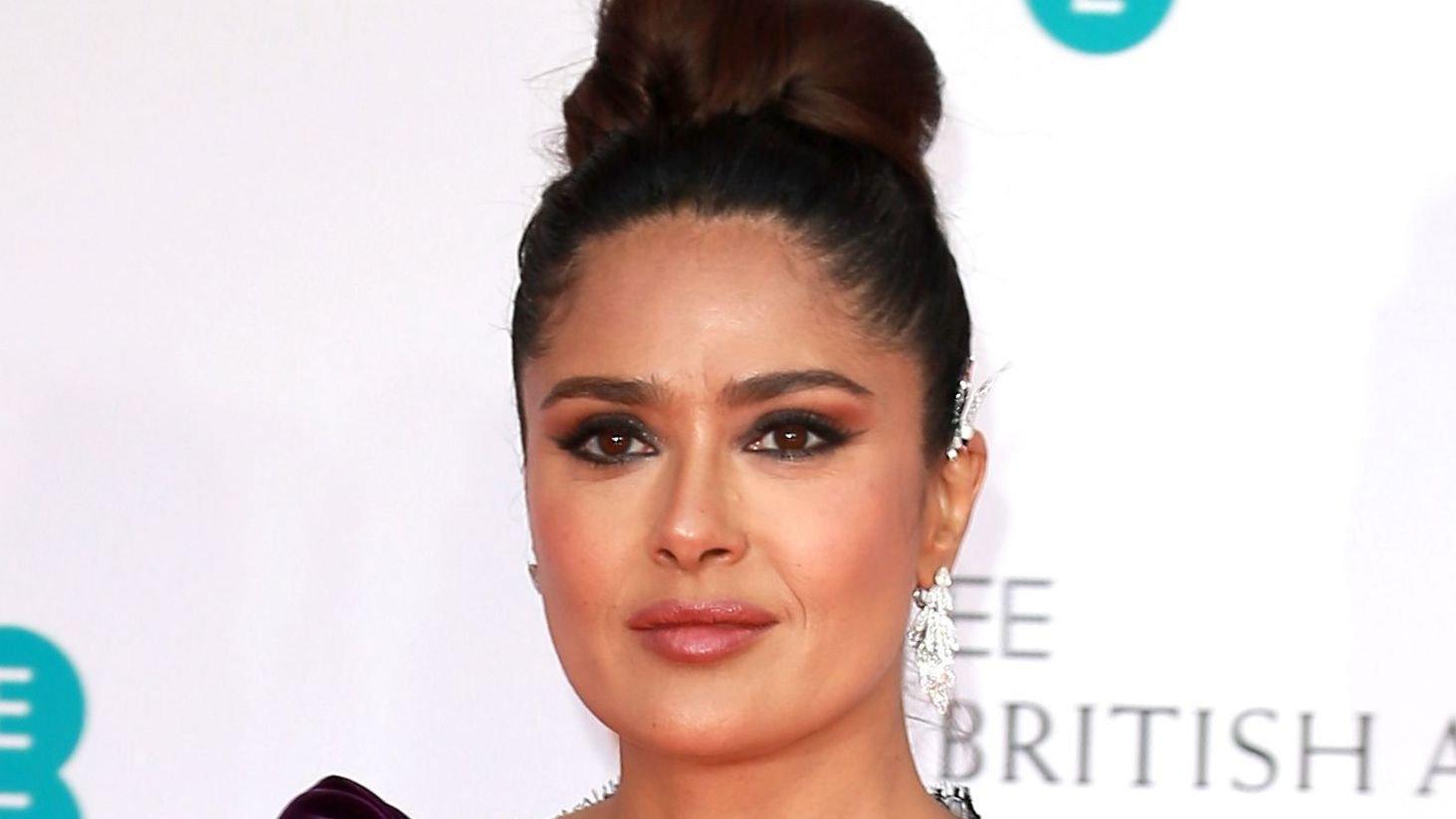 Salma Hayek Stuns In Cleavage-Baring Cut-Out Dress
Mexican-American actress Salma Hayek is known as an influential woman and has achieved a lot of things in the entertainment industry. At the beginning of this year, she added another great achievement on social media which was getting 17 million followers on Instagram. She has long surpassed that number, with 21.5 million followers and counting. But that celebratory photo is still gaining attention, now surpassing 1.58 million likes!
Article continues below advertisement
Celebratory Pictures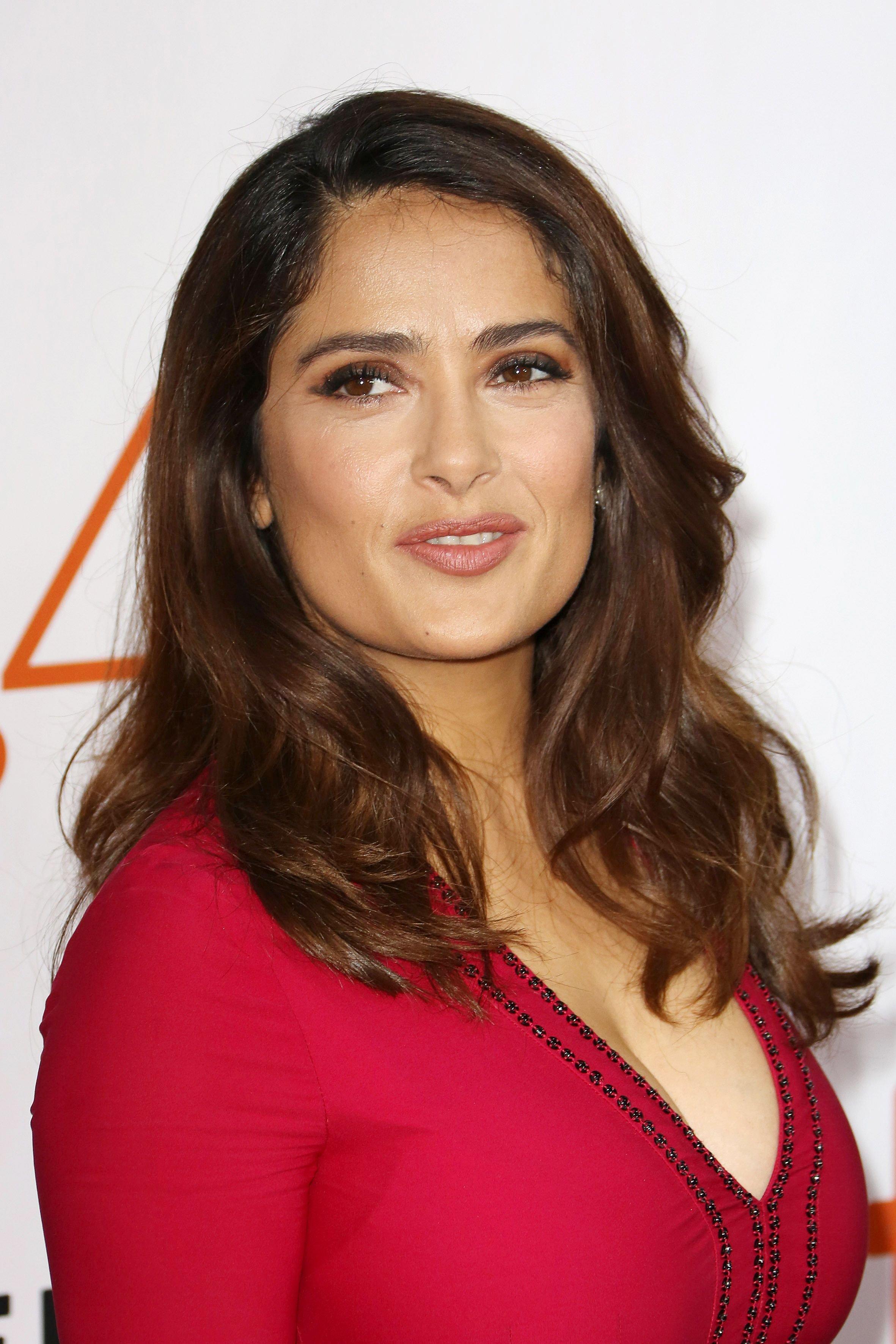 Salma's fashion choices have always represented elegance and class. The Frida actress flooded Instagram with tropical pictures of herself posing in a ravishing cut-out green dress as she celebrated her new achievement. The bright green cleaving-baring sundress also had an open back and held on tightly to her trim figure, showcasing her curvy element.
The actress' curly brunette hair was styled down and parted in the middle, and she accessorized with a pearl necklace and matching drop earrings. The first slide showed her giving a victorious arm punch in the air and the second slide showed the word 'seventeen' written into the sand. The other slides showed the ageless actress giving various captivating poses and displaying her incredible figure.
Elegance At Its Finest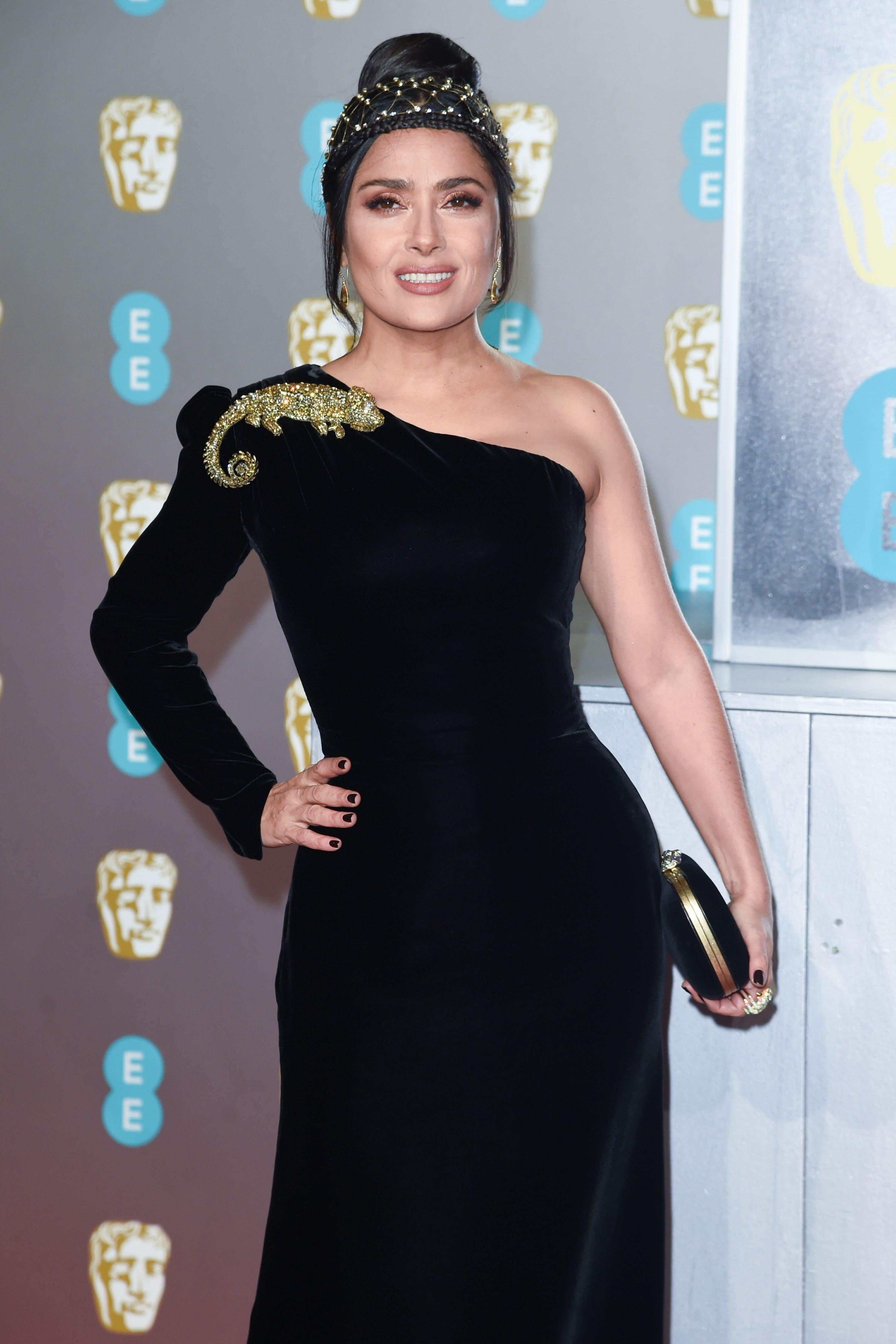 The mother-of-one sure has a way of turning heads anywhere she goes. The producer looked surreal in a cut-out red gown which she shared on Instagram. Salma's wavy hair was parted in the middle and left to fall on her shoulders. She was adorned with silver bracelets and rings and paired the gorgeous red floor-length flock with a matching pair of heels.
The actress looked elegant with bold red lips and perfect makeup as she posed outside, basking in the beautiful early sunset. A lot of fans were blown away by her flawless appearance and took to commenting on it. One wrote, "Most Elegant" and another, "Red is a great color on you Salma."
Article continues below advertisement
Emotional Over Fans Love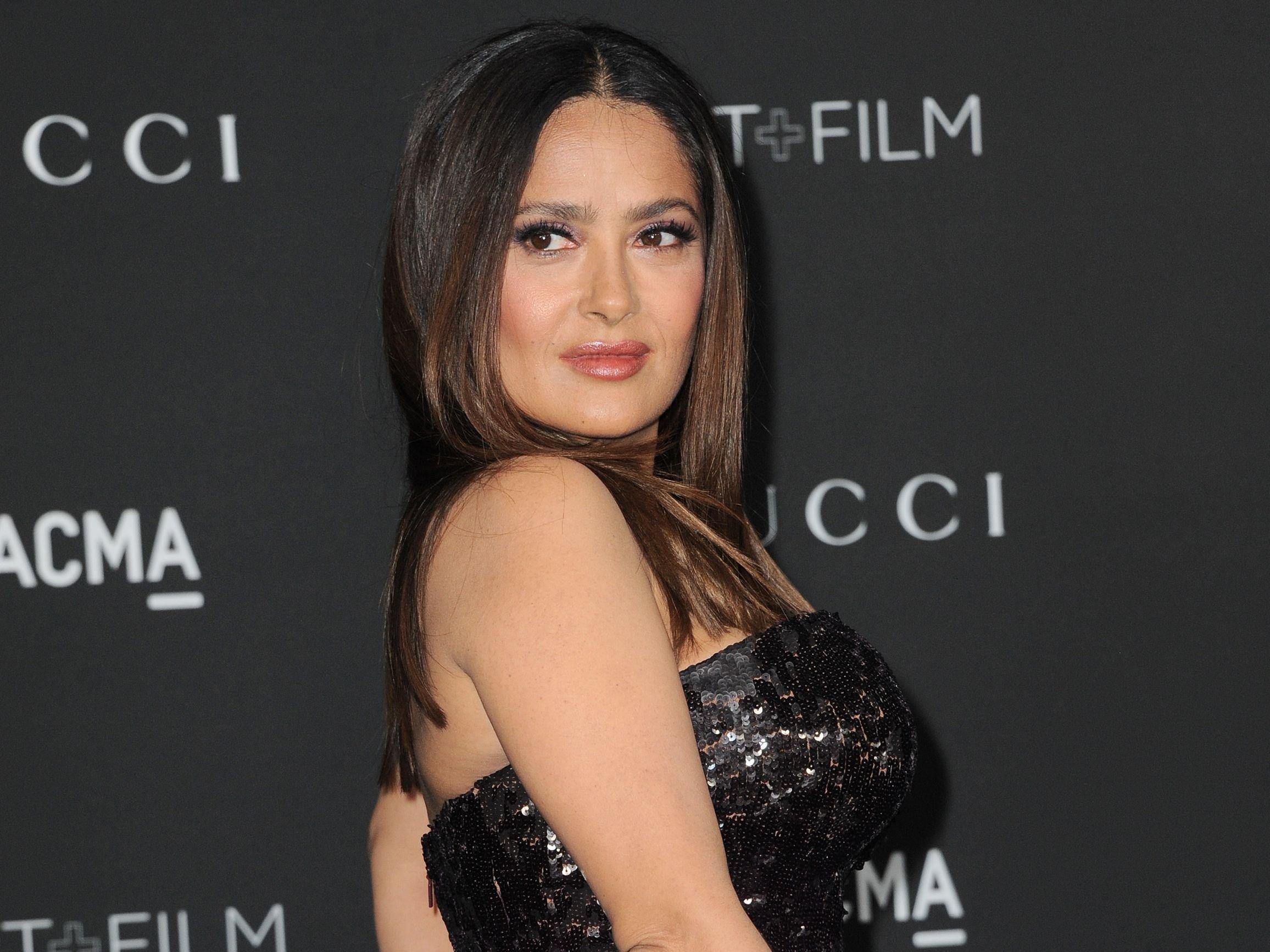 Salma starred in a superhero role in the Marvel movie, Eternals as Ajak which ended up being her highest-earning action movie. During an appearance on The Kelly Clarkson Show, the Desperado actress gushed about being a Marvel and a superhero fan. The Dogma actress also admitted she did not realize how big Eternals was until she attended the premiere and was shocked.
Salma got emotional and admitted she wanted to cry when she saw fans putting on the costume and expressing their love for her and her fellow co-stars. "It really warmed my heart, you know because there is somebody you can identify with", she explained.
Salma On 'Eternals'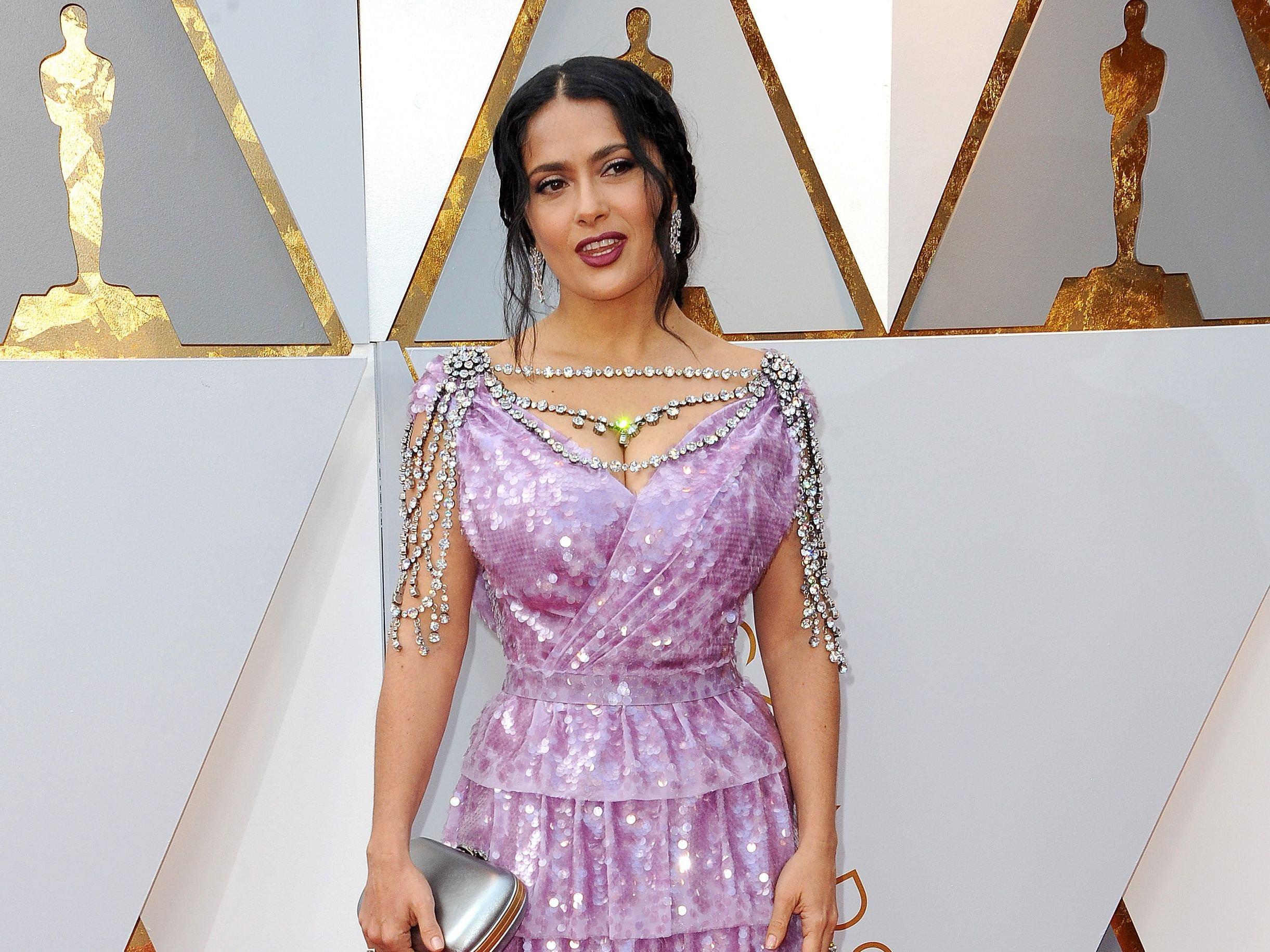 Inquisitr reports that the host of the show, Kelly, asked Salma how she felt in her costume and if it made her feel like a "superhero". The Mexican-American actress confessed, "I was terrified of the suit". Salma explained further that she felt claustrophobic and terrified of how she would be able to move around in the costume. Kelly made her feel normal after hearing this, stating, "Perfect is not normal."