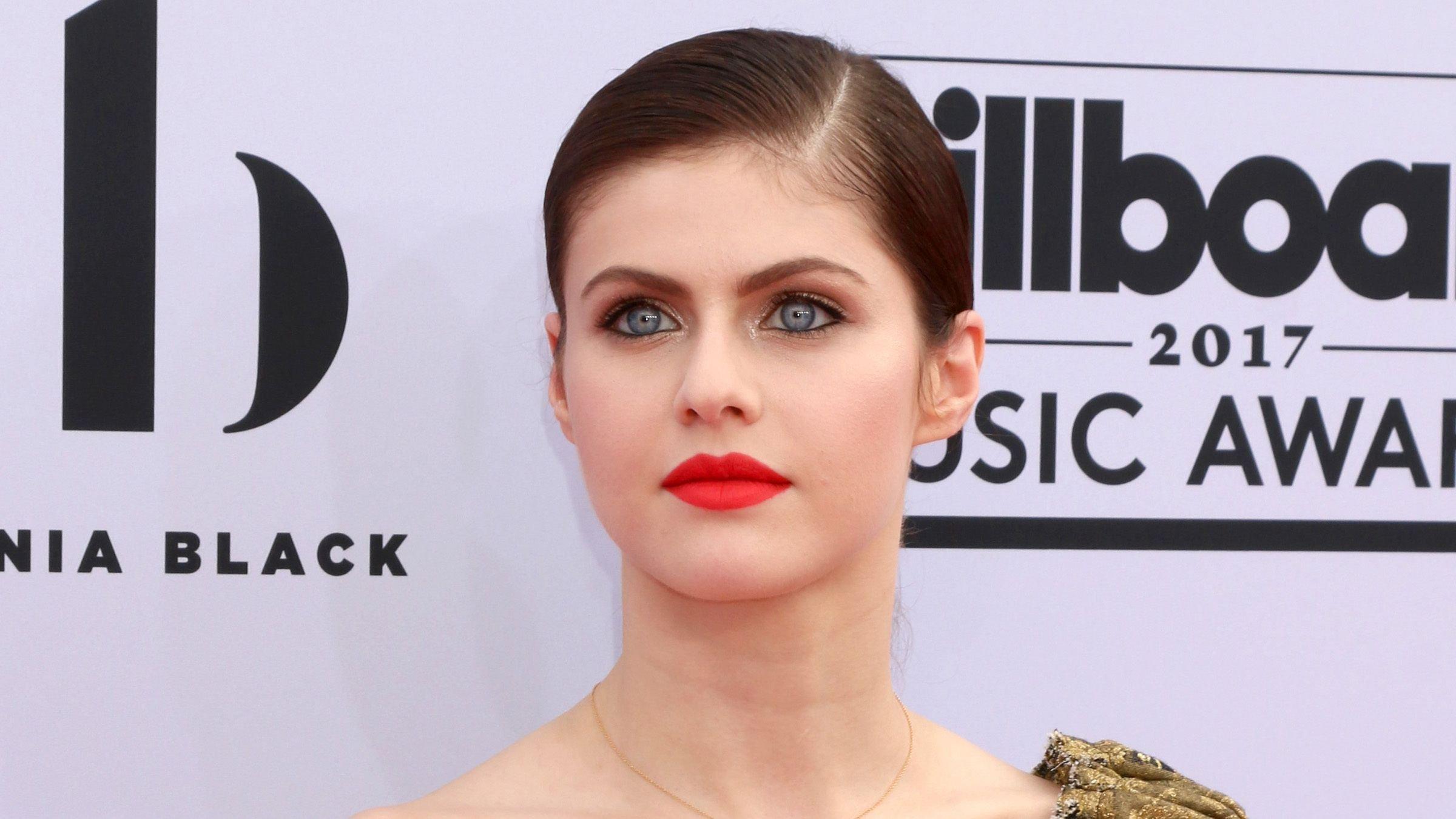 Alexandra Daddario Stuns In Silk Dress For Her Big Day
Alexandra Daddario, 36, married her boyfriend and producer Andrew Form in a small vintage-themed wedding ceremony in New Orleans on Friday. The 'Baywatch' actor took to Instagram and shared photos from her wedding day. Daddario and Form, 53, happened to run into each other on the street in New York during COVID. They were engaged at the end of 2021, and Daddario expressed her joy on Instagram.
Keep reading to find out more.
Article continues below advertisement
Newly Weds Share A Kiss
The White Lotus star looked stunning in a Danielle Frankel gown for her wedding. The Scarlet dress is pleated silk wool with lace appliqués, spaghetti straps, and a tulle train, making it light and breezy for New Orleans. It went perfectly with Form's Brunello Cucinelli pinstripe suit, which Daddario, 36, described as a "beautiful, not-too-serious" choice for the couple's wedding. They looked perfect as they shared a kiss in one picture she shared.
Hearty Congratulations
In another photo, the newlywed couple can be seen kissing each other on the streets of Louisiana while holding white and black umbrellas.
The third image depicts the blue-eyed bride resting her head on her husband's shoulder as the couple poses for an adorable vintage-themed photograph. Fans flooded the comment section with heart, emotions, and well wishes. Priyanka Chopra, Daddario's Baywatch co-star, also wished the newlywed couple well. "Stunning. Congratulations to both of you. he commented on the picture. "Love you...And congratulations. Have a Happy life Ahead.." another user wrote.
Article continues below advertisement
Alexandra Knows A Thing Or Two About Being Fit
Like many other celebrities, Alexandra Daddario works hard to stay fit and healthy. She maintains her stunning figure through a strict diet and exercise regimen. Her meals vary daily, but she has a few standby favorites that she always returns to.
Alexandra denies having a typical exercise routine. She likes to mix things up by doing yoga, resistance bands, sliders, and bodyweight exercises. Alex also works out with kettlebells and free weights. She also does kettlebell exercises and free weight exercises.
With these exercises, it's no surprise she can keep her figure and stay in shape for the acting roles she's been cast in.
Porsche's Ambassador
Porsche hired actress Alexandra Daddario to speak about the performance and spirit of a Porsche-branded model in a new commercial. The brand ambassador looked as radiant as ever in the short video, which lasted less than a minute, as she discussed the Porsche 911.