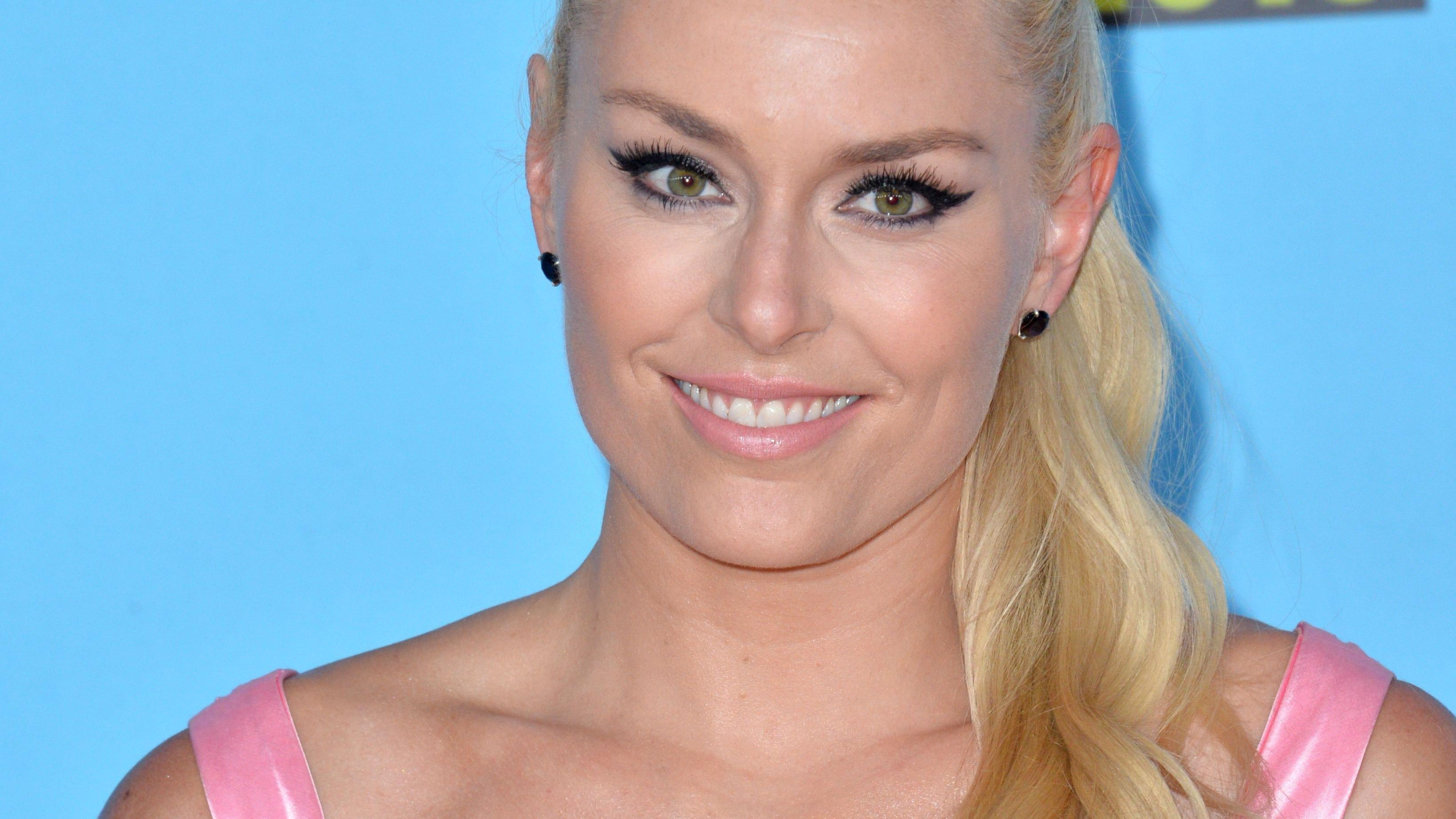 The Pampered Lives Of Lindsey Vonn's Dogs
Along with skiing and workouts, dog posts make up the majority of Lindsey Vonn's Instagram content. That just goes to show what matters most in her life!
The 37-year-old Olympic gold medalist has three fur babies: a Cavalier King Charles Spaniel named Lucy; a Boxer, American Staffordshire Terrier and Lab mix named Leo; and a Belgian Malinois named Jade. Up until January this year, she also had a Chow Retriever named Bear, who sadly died of cancer.
If you've ever scrolled through her Instagram, you'd know these three are some of the most pampered dogs on the planet! Scroll to see.
Article continues below advertisement
Leo
Several weeks ago, the former alpine ski racer posted a picture of herself and Leo enjoying a boat ride. She captioned it, "He's had my heart from day 1."
She adopted Leo back in 2013 before she had surgery on her knee. She toldUSA Today, "I blew it out twice, and I was going to miss the (2014) Olympics, and I was just in a really down, depressed state, and I needed someone that would always be there. Cause my life was kind of very tumultuous at the time."
Jade
Vonn introduced Jade to the world via an Instagram post last April, after Bear passed on. She wrote, "The pack has grown! Welcome Jade to our family ❤️ There was a hole in our lives with the loss of Bear and we were also missing a protector (as you can imagine Leo and Lucy are a tad bit lazy 🤣). Nothing will replace Bear but we now have an incredible protector again and we are so grateful. Thank you @highcaliberprotectiondogs for our strong little nugget 🙏🏻."
Swipe to the third slide to see what an obedient doggo Jade is.
Article continues below advertisement
Lucy
Lucy is the one that goes with her mom everywhere. Vonn adopted her in 2017 when she was competing at the World Cup and couldn't bring her bigger dogs with her.
"I got Lucy, and that was such a godsend because I was really struggling," she said. "Oftentimes with time change you don't have anyone to talk to. Lucy will listen to me at any time of the day, and she'll always like it."
Here's Lucy keeping Vonn company while she covered the Beijing Olympics for NBC last February.
Adventurers
These three cuties are quite the adventurers. Last May, Vonn posted some photos of them taking a ride in a private jet. She wrote, "Scooped up the pups so we could all be together for some much needed days off. Nothing I wouldn't do for these fur balls #family."