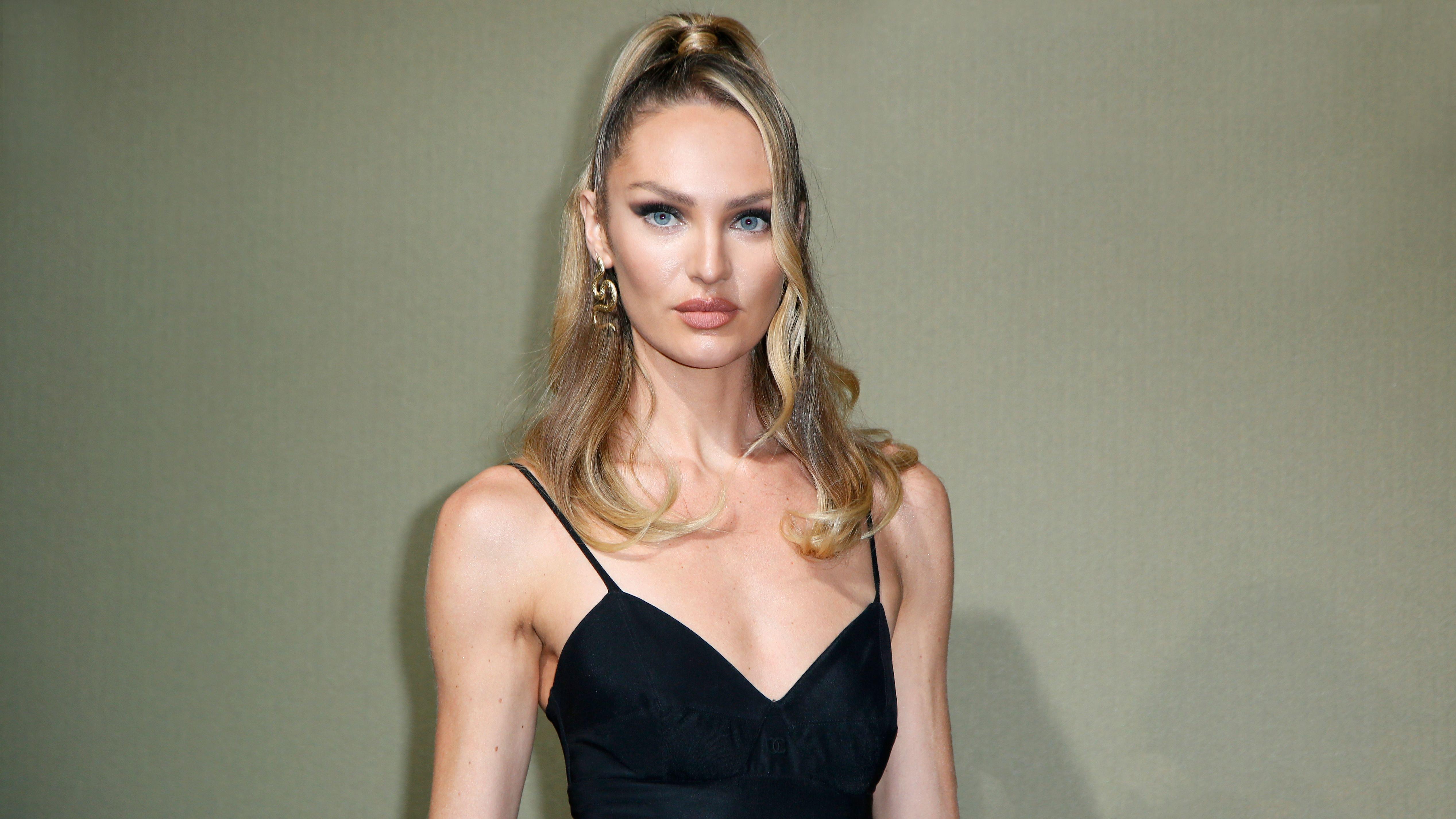 Candice Swanepoel Is Charming In Swimsuit
The South African blonde bombshell was spotted in a red swimsuit from her Tropic Of C and Alo collab, which was released recently. Alo Captioned one of the shoots with the supermodel;
The capsule comprises three handwoven styles made in Northern Peru by indigenous female artisans. At the same time, additional designs include a simple bikini set and one-piece available in black, red, and more.
Keep reading to find out more.
Article continues below advertisement
A Charming Sight Underwater
The supermodel has been quite creative in her shoot for the new collab over the last few weeks, posing underwater, by the poolside, and even on the beach front, as she did in her recent post.
In the shoot, the alluring South African wore a red swimsuit with thin straps and black Hemings around it as she lays in the pool drawing attention to her tiny waist as she poses gracefully.
Candice Schools Us On How To Dive
With this post, Candice shows us how it's done; who would have thought, amongst a load of talent she has, swimming tops the list as she has been wowing her almost 18 million followers with shots of her doing her thing in the pool.
I'm off the deep end…..watch as I dive in.
-
In this post, she wore a high-rise triangle bottom that showed off her toned legs and taut abs, and the view gave us chills.
Article continues below advertisement
Summer Just Better With Tropic C
Candice looked stunning in a fiery red two-piece string bikini with a tiny triangle cup on top and a high-rise triangle bottom. Zooming in on the bikini top reveals the "alo" logo above the Tropic of C's "C" on the left. Candice made her body the campaign's focal point, providing customers with an immersive underwater view of the bikini.
What The 'C' in Tropic C means
In an interview with Daily, Candice revealed what the letter C stands for:
"Capricorn or Cancer—the latitudes. The sun has always been my ruler; it inspires me with its incredible colorful sunrises and sunsets and its ability to create life and growth. It made sense because the sun makes me happy and is also the only way for me to be in a bikini all the time, which is when I'm happiest. It was a nickname for the place in my head known as TOC, where summer never ends. However, it can also be for Candice if you prefer!"