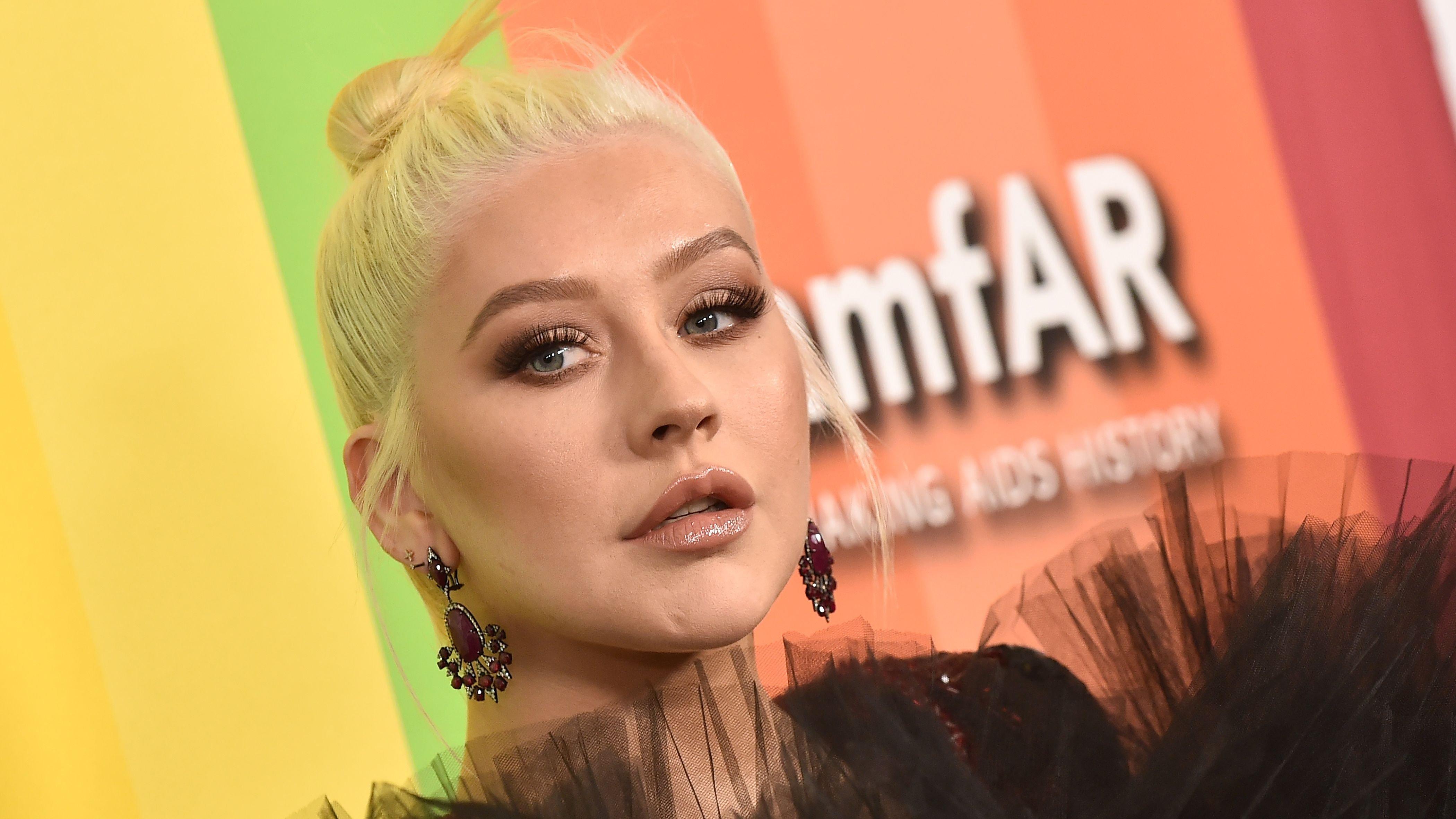 Christina Aguilera Flaunts Curves In Swimsuit
One thing is sure: Christina Aguilera always looks stunning in whatever swimsuit she wears!
While she mainly updates her social media followers with performance photos and vacation pictures, the Burlesque actress has shared a few sultry bikini and swimsuit photos over the years.
On the other hand, Christina uses her platform and music to promote self-esteem and has previously addressed the physicality pressures women deal with.
Keep reading to find out more.
Article continues below advertisement
Snakeskin Swimsuit Never Looked So Good
Christina Aguilera looked simply gorgeous in a series of Instagram photos, flaunting her breathtaking curves in a snakeskin bodysuit, relaxed-fit jeans, and strappy black heels. The "Lady Marmalade" singer posed in six different photos featuring her wearing a bodysuit covering her hands and full-length gloves. Christina wore her signature platinum blonde hair down and straight for the shoot, and she completed her look with square snakeskin sunglasses.
Celebrating Release Of 'La Fuerza' The Album
On Jan. 21, the singer released her new Spanish extended play La Fuerza and shared a post with sexy photos of herself posing in nothing but a G-string. Her wavy red tresses flowed to her back as she used her finely manicured hands to cover her boobs while looking confidently at and away from the camera. She also thanked everyone who contributed to the highly anticipated release, her first in Spanish in over two decades.
Article continues below advertisement
Christina Performs In A Hulk Outfit With Strap
Christina Aguilera performed at the L.A. Pride stage at Los Angeles State Historical Park on June 11, performing her biggest hits and slaying a series of wild rainbow-colored outfits.
The 41-year-old pop star sent fans wild when she appeared in a Hulk-like ensemble with a green structured muscle-popping breastplate and a sparkly dildo strap-on to her pelvis. Christina teamed up with Kim Petras and performed the queer icon's hit "XXX" while dressed in the X-rated outfit.
How Christina Aguilera Lends Her Voice To LGBTQ Community
Throughout her career, Christina Aguilera has advocated for the LGBT+ community. She has been a part of the community for more than 20 years and counting. She solidified her position as an ally further with the music video for "beautiful," which featured a gay couple and a transgender woman, a move that was seen as strikingly progressive in 2002. Christian tells People about her experience as an ally.
"I'm all about people standing up for what they believe in, which is why I think the LGBTQ+ community feels connected to me. We've all come from the struggle; We've all had to fight to be heard."