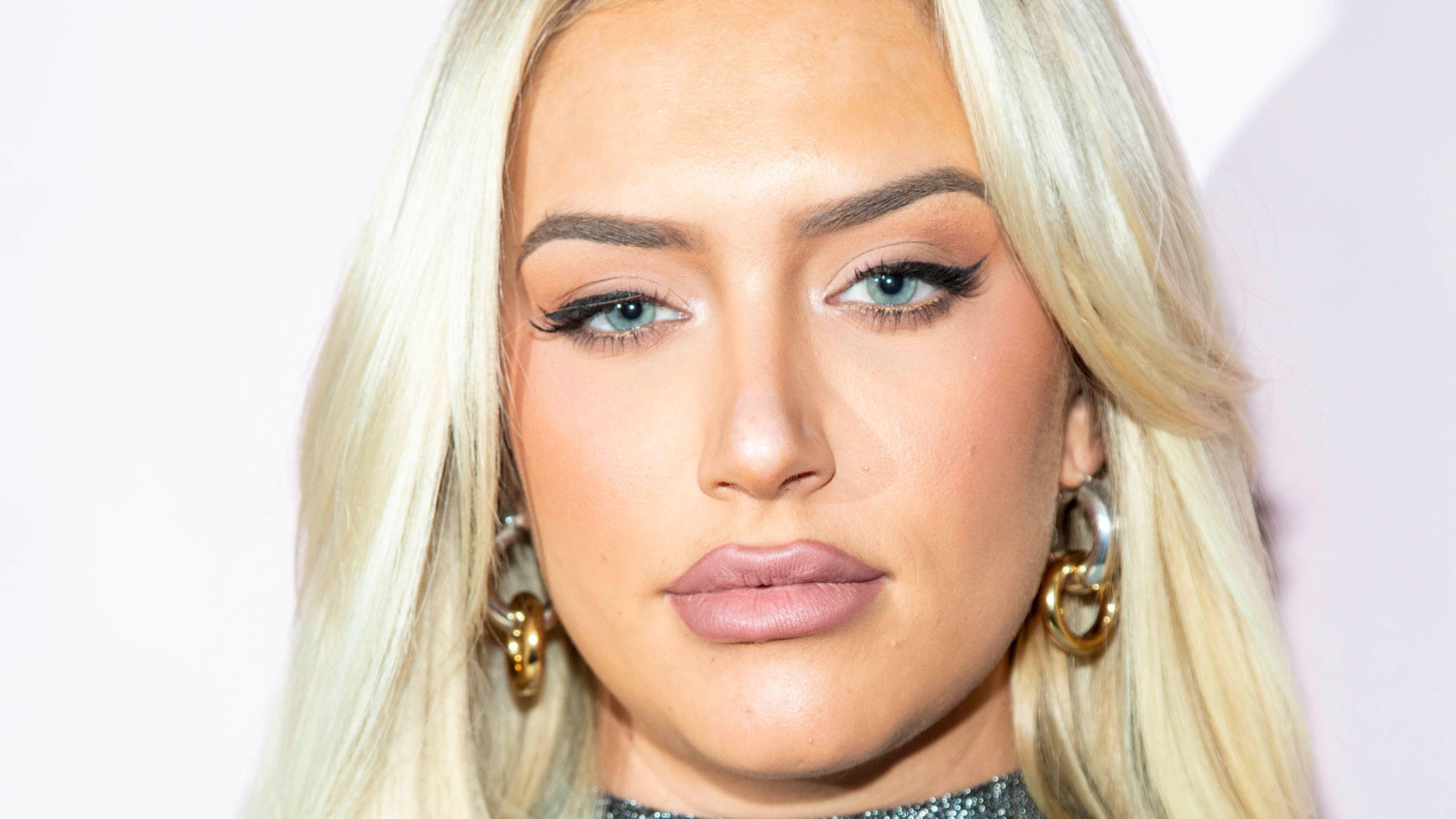 Stassie Karanikolaou's Enjoying Summer In Bikini
Stassie Karanikolaou may have morphed into the limelight as the best friend of cosmetics mogul and Forbes' billionaire a-lister Kylie Jenner. But, she managed to carve out a space for herself in the celebrity world as a mega influencer.
Stassie has over 11 million Instagram followers, thanks to a consistent stream of sizzling bikini uploads. So far, she's heated up social timelines with some scorching summer looks wearing some teeny tiny bikinis, and we've got all the snaps here for your viewing pleasure.
Article continues below advertisement
It's A 'Sunny Vodka' Kinda Afternoon
'Sunny Vodka' is Stassie's vodka brand with pal Zack Bia, inspired by the fabled saying, "It's always sunny in California." Stassie went all in as Sunny Vodka's poster child last week, giving sultry, sexy poses by the poolside in a fern green two-piece bikini. Besides showing off her killer curves and sunkissed summer tan, Karanikolaou shared her cocktail of choice with Sunny Vodka, eliciting FOMO on her followers.
Forget Bikinis When You Can Go Au Naturel
Thanks to photographer Alexandra Hainer, IG fans of Stassiebaby got to feast their eyes on this au natural beach-bound shot earlier this month to kick off her scorching summer looks. In what appeared to be a photo-op for Stassie's exclusive Playboy Centerfold page, the beauty showed off tan lines instead of a bikini as she sat by the water and struck up this seductive pose.
Article continues below advertisement
Stassie X Kylie
Stassie and her BFF, Kylie Jenner just launched their mini cosmetics collection "Stassie X Kylie" this week (June 13), but during the promotional run, we got to see even more swimsuit looks with this bombshell and, of course, her bestie. The two were twinning in full-piece latex swimsuits –Stassie in blue & and Kylie in pink – with matching hair, manicures, and daring triple platform heels to send fans wild.
Stassie said, "Making this collection with my best friend has been a dream, and I hope you all love it as much as we do!!" and tagged Kylie to add, "@kyliejenner, I love you forever."
Daydreaming
Not quite a swimsuit but close enough - Stassie was "daydreaminggg" this week in this sexy lace 'see-through' two-piece lingerie that left very little to the imagination. She pulled this captivating look together with a bit of help from hairstylist LovetteCandice and makeup artist Nova Kaplan and tapped photographer Alex Hainer once again for another perfect shoot.