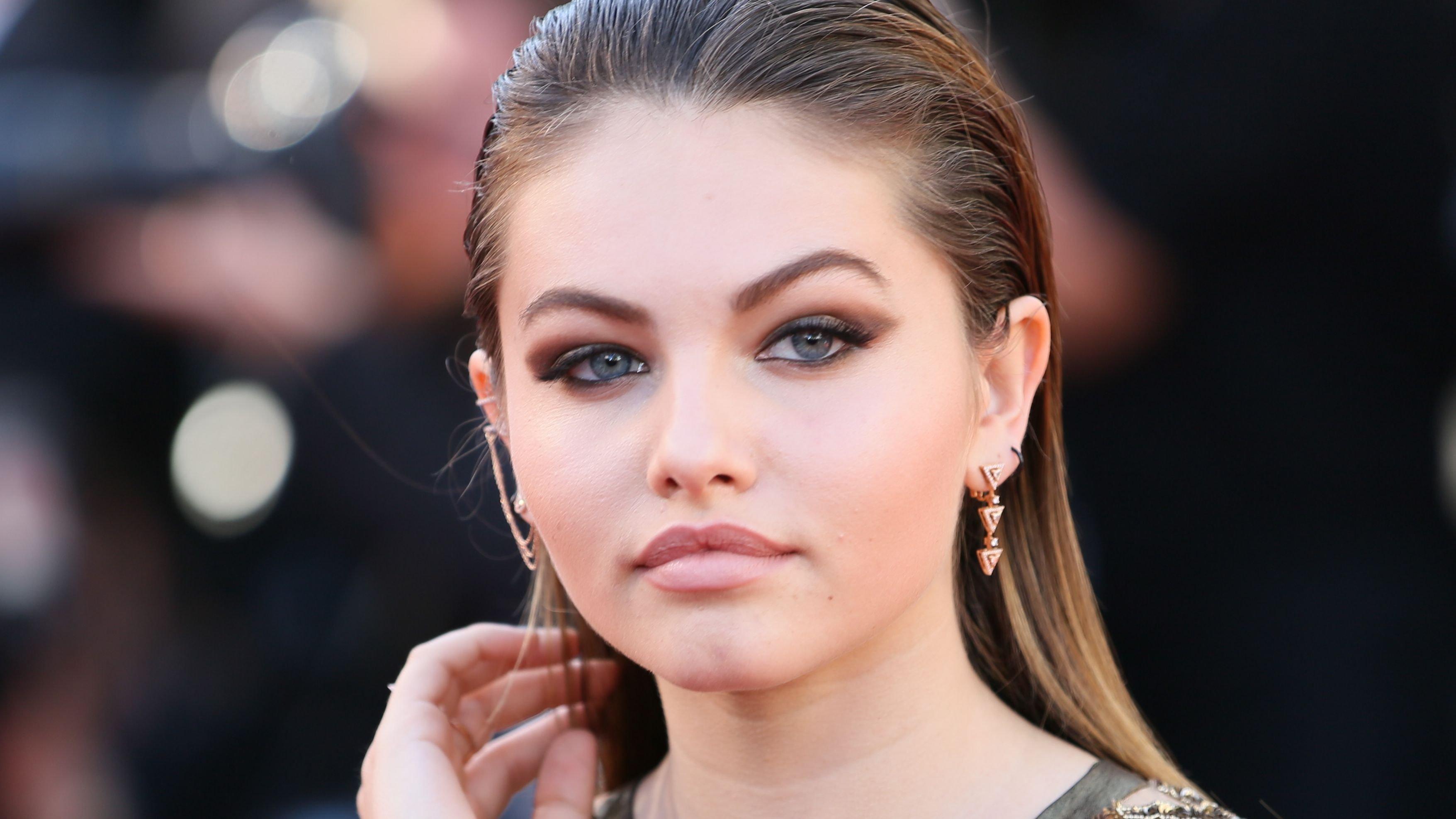 Thylane Blondeau In Bikini Sunbathes On A Boat
Thylane Blondeau was a vision in blue as she worked on her tan in a recent Instagram update, one oozing "beach babe" chic and delivering some pretty exciting news to fans. Photographed on a boat out at sea, the French model sunned her beautiful body in a two-piece bandeau bikini, with a white rocky outcrop and an azure sky completing the Mediterranean vibe.
Article continues below advertisement
Beach Boss Babe
Highlighting her golden tan with a deep-blue swimsuit that mirrored the water and sky, the 21-year-old stared longingly into the camera as she folded one leg to her chest and rested her cheek on her knee. A swipe to the next slide saw her gazing into the distance and provided yet another profile look at her cheeky swimwear.
The strapless number was one of the seven trendy designs Blondeau recently released in collaboration with French lingerie brand and long-time partner, Etam. Announcing her ETAM X THYLANE line in the post, the "world's most beautiful girl" followed up with more bikini goodness, to the delight of her supportive followers.
Six Months In The Making
Proving there's no one better to promote her swimwear line, the blue-eyed beauty dropped jaws in a poolside shoot as she modeled two other bathing suits from her collection for a subsequent post. Clad in a striped two-piece, she flaunted her tight abs and chiseled legs on the jump plank before switching to a fun tiger print and more views of the infinity-edge pool.
Fans also got a frontal look at the blue bandeau in the three-part share, which was shot at the Les Roches Blanches resort in Cassis, France, according to other posts.
Article continues below advertisement
Soaring To New Heights
Blondeau, who spent six months developing her swim collection, also owns the No Smile clothing brand that caters to a more sporty aesthetic. The model launched the label in September 2020 when she was just 19, announcing that all of her designs were handmade in Paris.
Photos of her sewing away at the fun tie-dye pieces were a huge hit on her feed and, while the brand's logo and imagery do seem saturnine, Blondeau infused some of her humor on the inside labels, with washing instructions hilariously advising customers to "Ask your mother, she knows how to do it."
Keep going for more pics!
She's Got The PR Down Pat
Blondeau has made a bang-up job showcasing her No Smile merch on Instagram and she's not letting up now that she's branched out into swimwear. Her most recent bikini post may come as an innocuous family trip to the seaside but the savvy businesswoman knew exactly what she was doing when she posed dripping wet coming out of a swimming pool in the tiger-print bathing suit from her Etam line.
The model-turned-entrepreneur even tagged her mom, TV presenter Véronika Loubry, as the photographer but let's face it, her magazine-worthy shots don't compare with the photos we mere mortals take on vacation.