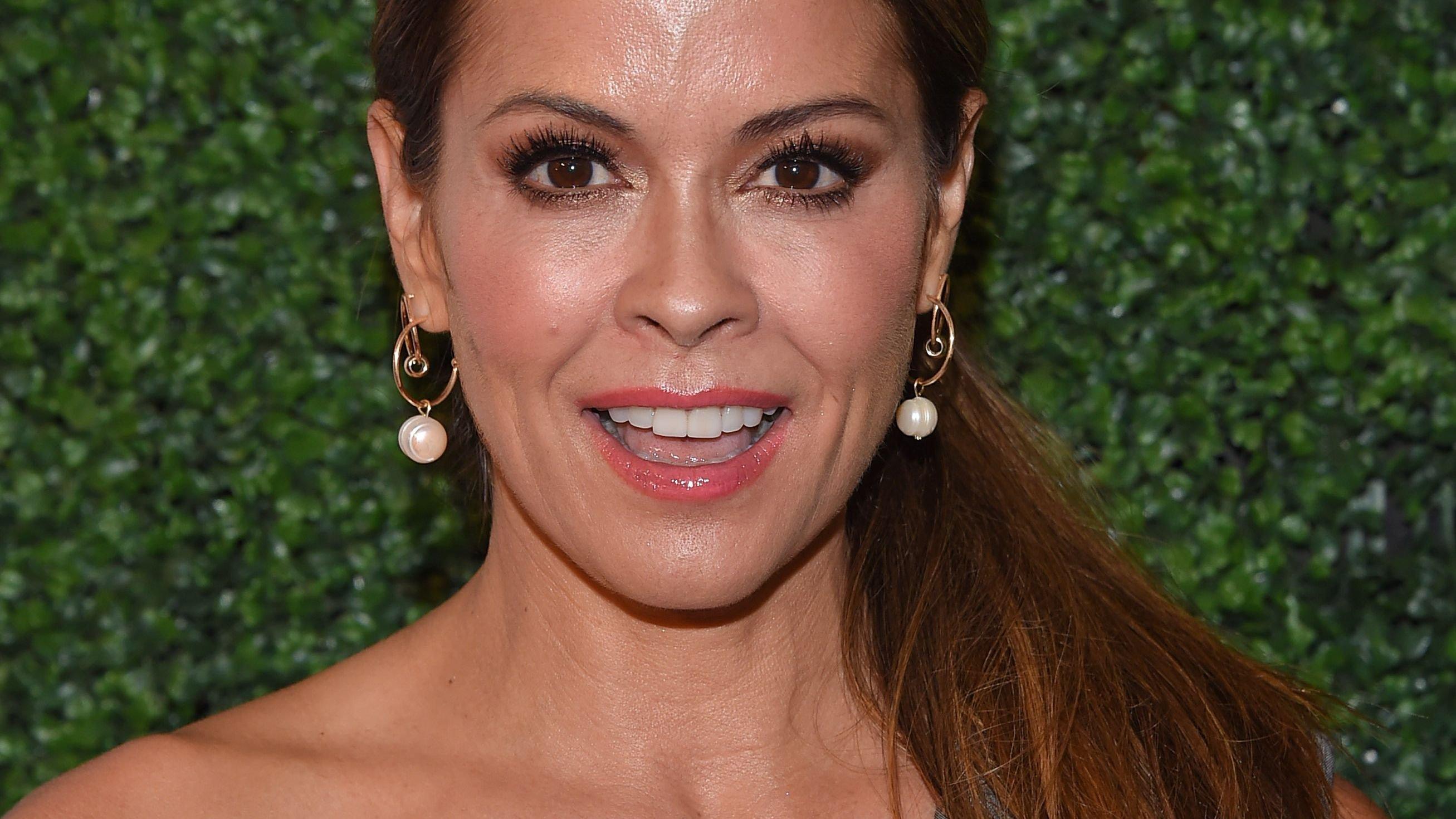 Brooke Burke On Exercising Smartly With 15-Minute Workouts
For a fitness guru, Brooke Burke is surprisingly chill about her workouts. You'd think someone as ripped as her at 50, who teaches classes and has her own app motivating thousands of followers to get in shape, would be exercising for hours every day. But she's not.
Instead, Burke believes one doesn't have to spend an insane amount of time in the gym as long as one is exercising smartly. She toldWomen's Health, "I've learned how to work out more efficiently at this stage of my life." How does she do it? Scroll for the details.
Article continues below advertisement
'Compound Moves'
The Dancing with the Stars host explained, "I spend less time exercising because I do compound moves using multiple body parts—like squat presses or down dogs into planks into pushups. I can do a total-body workout in 15 minutes, head to toe."
The same goes for her butt exercises – they take all of 15 minutes. And she likes to do arm moves that work out the core and upper body as well. The key to her efficient fitness routine is multitasking.
Brooke Burke Body
Burke believes you don't have to go to the gym to get a good workout, either, when there's such a thing as a digital gym. She toldCelebWell, "That's one of the good things the pandemic taught us…we can get a great workout from the comfort and in the safety of our own homes."
This was what inspired her to develop her app, Brooke Burke Body. "I wanted to create something that was accessible to everyone. It sounds crazy but you really can do short 10–20-minute, intense workouts that help you sculpt and tone your body," she added.
Article continues below advertisement
Physical And Mental
For her app, the actress-turned-businesswoman creates her own exercises. She said, "I believe in body sculpting. I believe in movement of all kinds. I do enjoy lifting weights and cardio, but you don't have to sweat for hours to reshape your body."
However, her regimen is not all physical. She explained to Women's Health that she also likes "guided meditation."
Breathwork
Burke is a certified breathwork teacher and she conducts retreats and meditation courses, she told CelebWell.
"I'm all about feeling good. Finding the calm. Finding the power as a woman," she added. "Breathwork is an active form of meditation—an opportunity to reset, release, create, and imagine—which I pair with sound baths that envelop you in positive energy that's healing and can melt stress away."