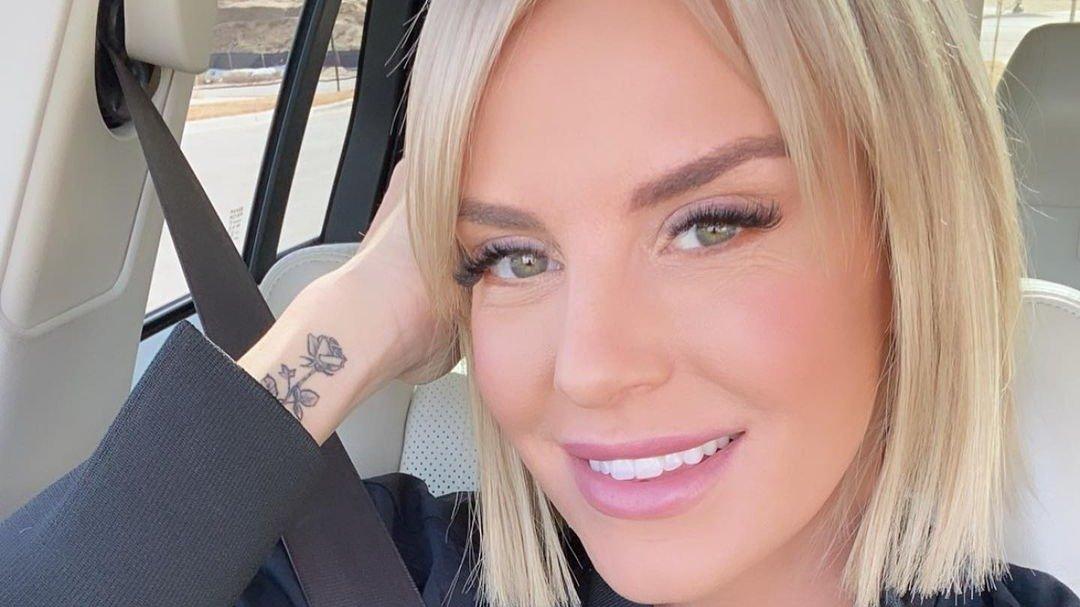 'RHOSLC' Star Whitney Rose Denies Claims That Her Skincare Company Is Failing
There have been rumors going around Twitter claiming an RHOSLCHousewife, likely Whitney Rose, is doing anything to make money due to a failing skincare company and her husband's job loss. Whitney has denied the claims of her company failing, insisting the business is doing well.
Article continues below advertisement
Denying Claims Of Failing Company
About two months after season 3 of The Real Housewives Of Salt Lake City concluded, Bravo and Cocktails received a blind item in their insider account, claiming a cast member had started running out of money. The person was described as a Housewife married to someone who just lost his "corporate job" and owns a skincare company that "is not doing well."
They further claimed due to this; the Bravolebrity decided to host a $10 meet and greet in her neighborhood just to make ends meet. Whitney responded to the rumor a few hours after posting that her company "is doing great." She also clarified that the meet and greet "is for charity" as she will donate ticket sales to Family Support Center.
She Rebranded With Her Savings
During season 2 of RHOSLC, Whitney wanted to rebrand her skincare company to Wild Rose Beauty. This rebranding included changing the name of the company and designing and buying her former business partner. It required a large amount of money, and she admitted to using some of their savings after the couple discussed their financial status was in good standing. The status of the company after the rebranding is unclear.
Article continues below advertisement
Justin Rose Loses His Job
Justin recently shared on a Facebook post that he was no longer an employee of LifeVintage Corporation. He served as a chief sales officer at the dietary supplements company for seven years. "They say as one door closes, another door opens," Justin wrote. He continued by stating he was excited to see what the other door holds and wants to use this new journey to focus on those who support him and his family.
He was also excited about removing "haters, toxic and undeserving people" from his life. Not so long after Justin's post, Whitney shared a photo of them in their living room, stating she has "never been more optimistic about our future."
Talks About Justin Getting Fired
Justin was involved in a lawsuit against the company in 2018. A man named Brain Smith accused LifeVintage in 2018 of operating an illegal pyramid scheme. The man stated Justin and two other employees were involved, but Whitney revealed in 2021 that her husband's name was removed from the case years ago.
According to some internet rumors, Justin and his wife's behavior at RHOSLC could have led to his firing. The cosmetic businesswoman discussed their sex life on the show, wore a sexy outfit, and also engaged in a semi-nude painting. A lot of viewers were not in support of them sharing their intimate moments on air.