Lindsey Vonn's Journey To A Healthy Diet
You'd think a skier training for the Olympics would know the right foods to eat during competitions, but that wasn't the case with Lindsey Vonn when she was a young athlete.
The alpine ski racer and gold medalist, now 37, revealed in her book, Strong is the New Beautiful, that she thought she was "following the best diet" for an Olympian in training until she noticed that her food choices were leading to unexpected and undesirable results.
Article continues below advertisement
Carbo-Loading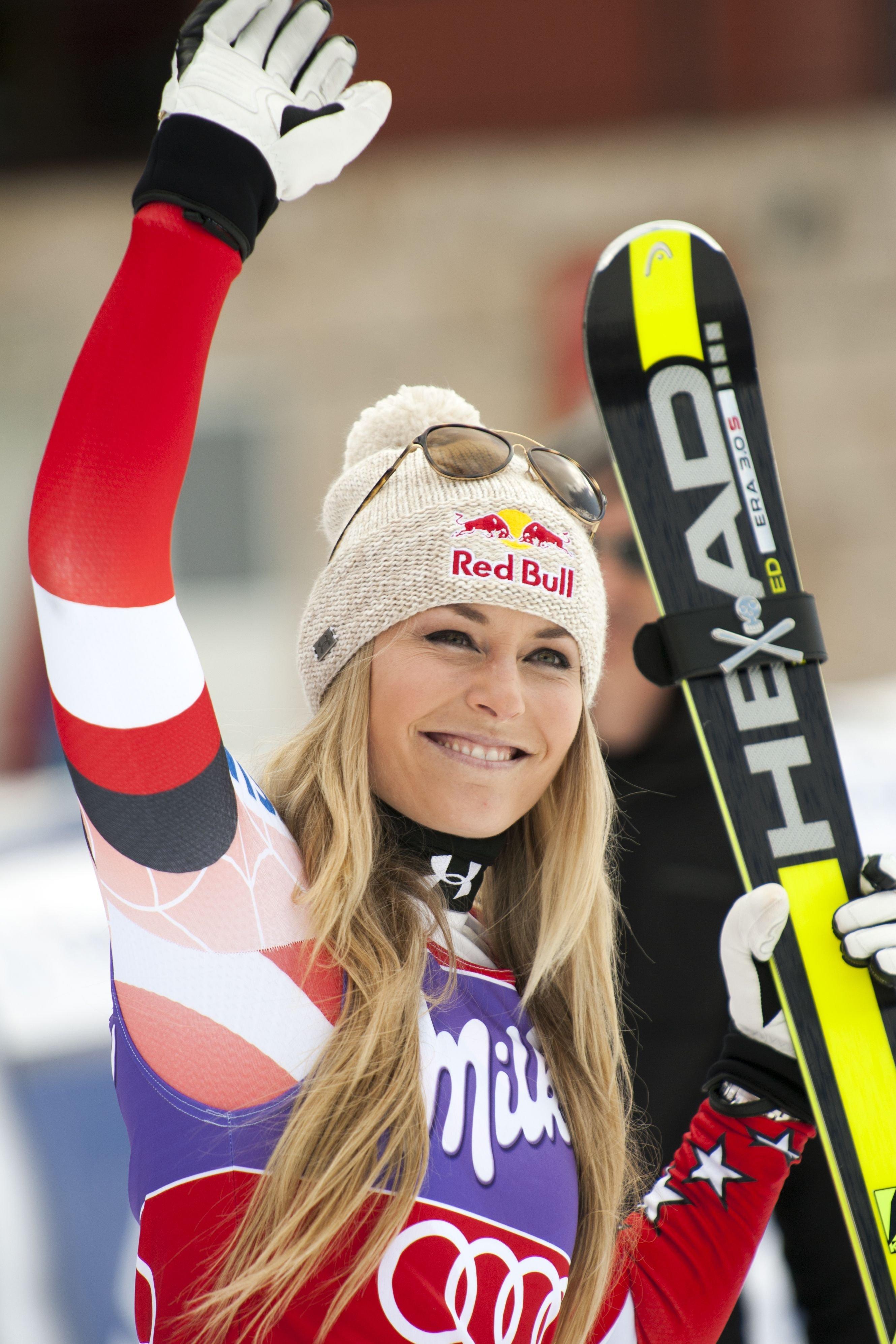 Early in her athletic career, Vonn lived with three of her teammates in an apartment in Park City. As high-level skiers who needed to build muscle mass to perform well on the slopes, their diet of choice was carbo-loading.
That meant having all sorts of unhealthy fare in their kitchen, like "doughnuts, pasta, pizza, soda, candy, and store-bought cakes." Breakfast was cereal and lunch was white bread sandwiches. They also made spaghetti using meat sauce from a jar and ate "pints of ice cream at night."
Yes, they thought this was the proper diet for an athlete.
Diet Mistakes
Vonn noticed, however, that she wasn't getting the results she expected.
"[C]arbo-loading never made me feel strong, and it certainly didn't make me add muscle or lose the fat I wanted," she wrote in her book. "Instead, I felt weak and tired, my face grew puffier and puffier, and whenever I caught a glimpse of myself in the mirror, I thought that I looked less toned, even though I was working out for hours every day."
After her first Olympics in 2002, she was also surprised to find she had gained 25 pounds in just one summer.
Article continues below advertisement
Learning From Top Athletes
The turning point came when she went to summer camp at the Olympic Training Center, where she got to observe the eating habits of top athletes from different sports – in other words, "the strongest, leanest, and fittest people in the country."
She learned that instead of her unhealthy food choices, these athletes "were ordering eggs or oatmeal in the morning, making their own salads at lunch, and going for grilled meat and vegetables at night."
'Lighter, Peppier, More Focused'
Vonn then made changes in her own diet. Instead of pizza and pasta, she opted for chicken and steak, and she added more vegetables to her meals as well.
"Almost immediately, I began to see what my runner and triathlete friends had been talking about: I felt lighter, peppier, more focused—as if I could go longer and harder in workouts," she wrote.