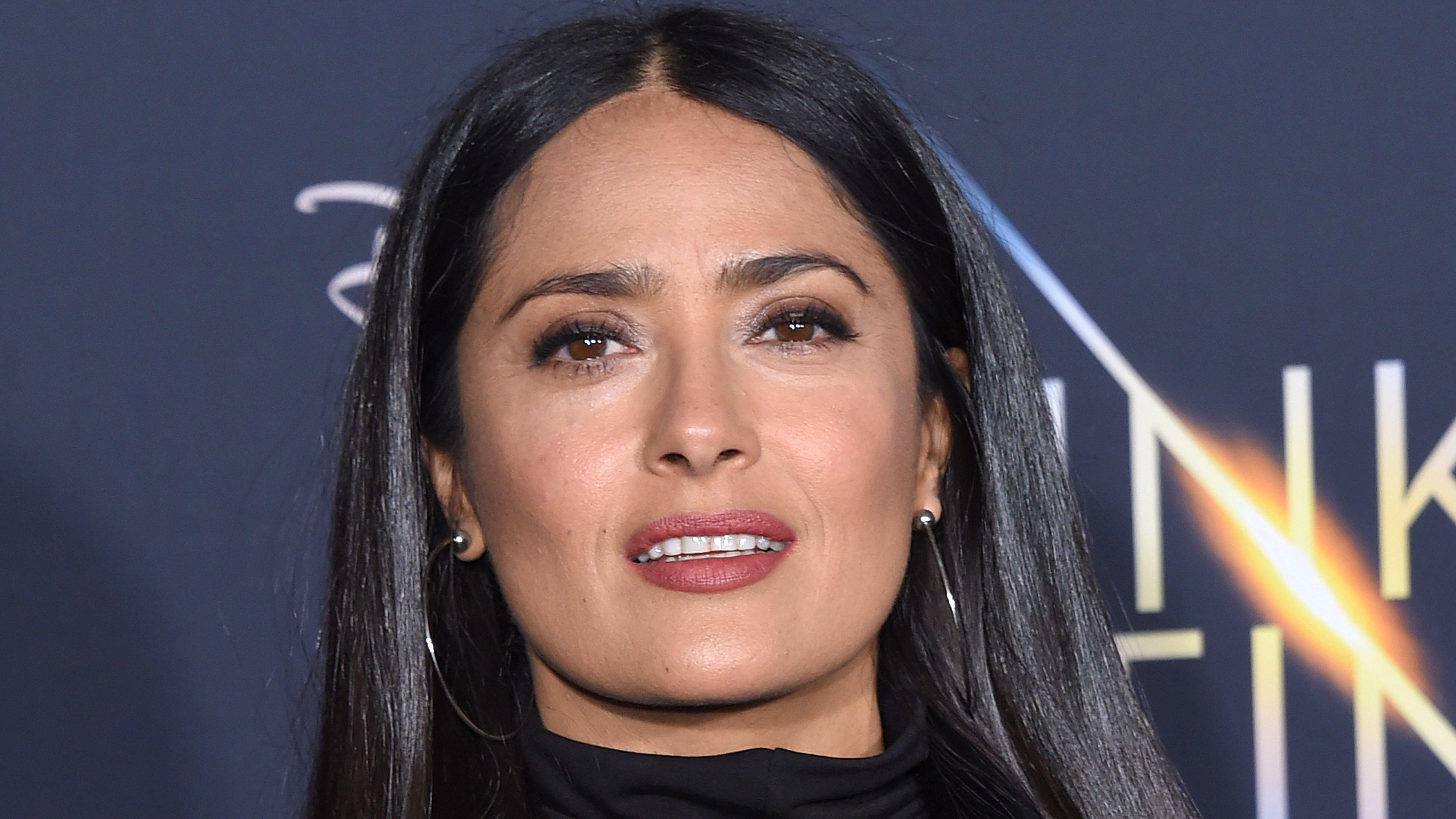 Salma Hayek In Bikini Dances For Her Husband
Salma Hayek is enjoying her summer vacation after wrapping up filming in London for the third part of Magic Mike. The actress shared a new snap showing off her curves in a bikini aboard her billionaire husband's yacht.
Although the couple keeps the intricacies of their relationship under wraps, they occasionally share their intimate moments with fans, and this was one of them. Fans are used to seeing the House of Gucci star in a pool, but this shot showed a goofy side to her.
Article continues below advertisement
Dancing On Tables
Hayek's post showed her in a bright purple bikini, highlighting her defined abs and curvy figure. She stood on her tippy toes while reaching for the overhead sail. The actress wore dark sunglasses and tied her black hair in a messy bun completing her relaxed aesthetic. Her husband, Francois Henri Pinault, made a cameo showing his side frame in a blue trunk as he watched his woman dance.
Abs For Days
While Hayek's bikini is colorful enough to capture attention, it's not the focus of her post. Instead, her impressive physique stole the spotlight. She maintains a healthy eating habit and incorporates a routine juice cleanse into her diet weekly, per Rachael Attard.
Although, like many other people, she admittedly indulges in stress eating when life gets intense. Additionally, she works out to stay fit especially fusing dancing with her everyday life.
Article continues below advertisement
Getting The Part On Magic Mike
There's no doubt that Hayek's dancing contributes immensely to the maintenance of her physique. It was also an edge for her to get the role in Magic Mike 3, replacing Thandiwe Newton. The latter reportedly fell out with the movie producer and lead actor, Channing Tatum, although she debunked the rumors and credited her replacement to family issues.
The silver lining in the drama came in form of Hayek who fostered a great relationship with the cast. She also shared a glimpse of her new friendship with Tatum on his birthday with a dance video that now has over 14 million views.
Salsa At Marc Anthony's Concert
Hayek got her groovy shoes on and danced salsa at Marc Jacob's London show before leaving the city. She took advantage of her production's end to support her friends Nadia Ferreira and her fiancé, Anthony after which she joined her husband on his yacht.