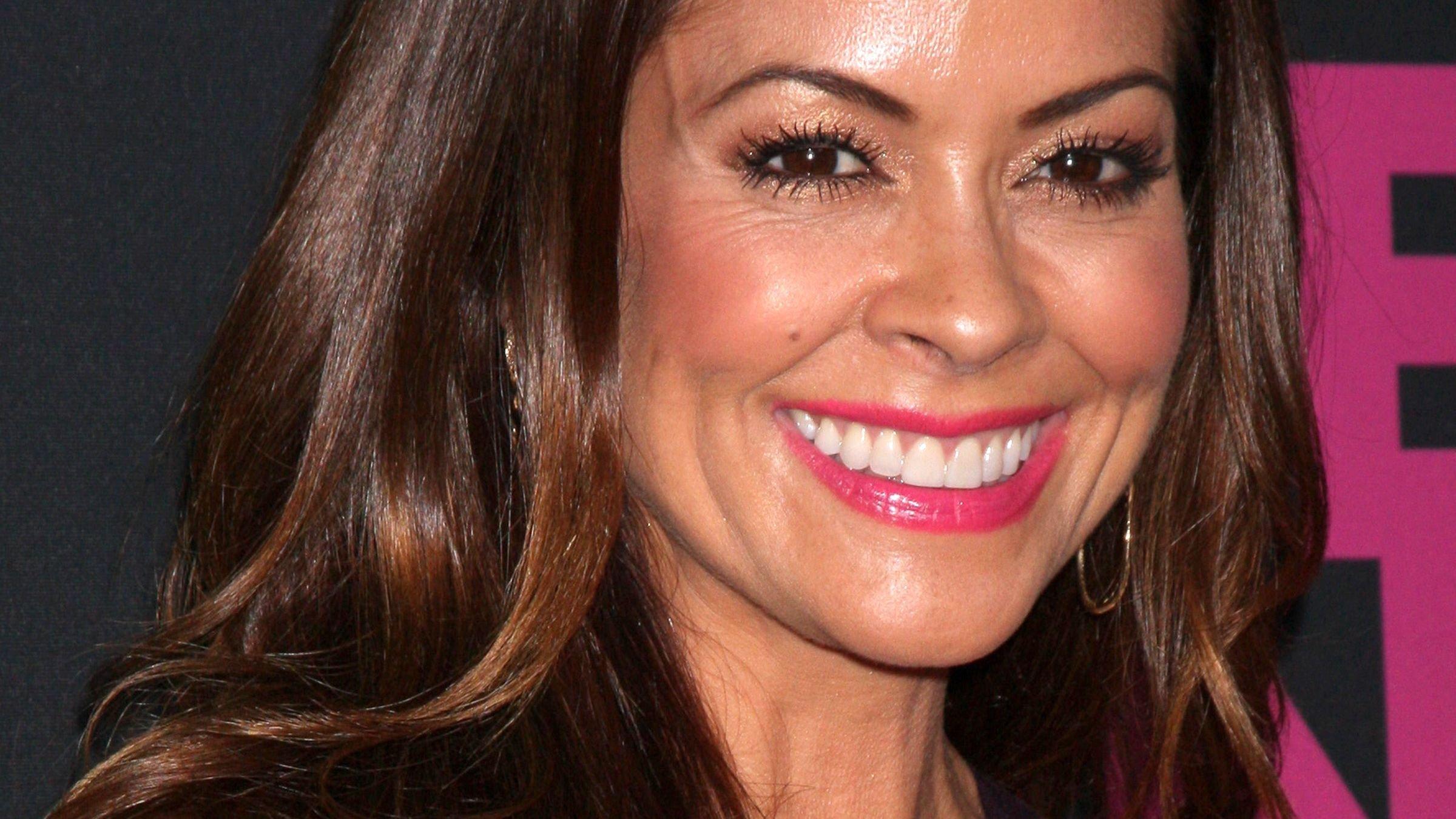 Brooke Burke Shares Workout Tricks For A Sculpted Body
Brooke Burke looks fitter than ever at 50, and that's because exercise isn't just an occasional thing for her – it's a way of life and a full-time gig!
The TV host and actress keeps fit and eats healthy not only for her own well-being but also to motivate others to do the same. She teaches exercise classes, makes workout videos, and also has her own fitness app, Brooke Burke Body. Talk about dedication!
"Health and wellness is a big part of my lifestyle," she toldCloser Weekly in an interview, and it definitely shows in that sculpted body of hers!
Article continues below advertisement
Her Motivations For Working Out
"One of the reasons that I work out so much is for energy, it's for my immune system, it's to balance stress and there's lots of other things that I do," the Dancing with the Stars host explained. "There's so many things out there that are available, but I think it's really important what we put into our body, as much as we take care of our body with fitness."
'Work Out Smarter'
Burke believes one doesn't need sophisticated equipment or hours of exercise to achieve one's fitness goals, either. Even "five minutes" per day can make a difference.
"As a woman, I know how to work out smarter," she said. "I know how to be more efficient with my time. I think that's what you need to spend if you're target toning, [and] I really believe in body sculpting."
Article continues below advertisement
Her Go-To Moves
The TV personality and businesswoman detailed to Women's Health the exact exercises she does, saying, "I've learned how to work out more efficiently at this stage of my life. I spend less time exercising because I do compound moves using multiple body parts—like squat presses or down dogs into planks into pushups. I can do a total-body workout in 15 minutes, head to toe."
Creative Workouts
No equipment? No problem! Burke's efficient workout routine includes utilizing ordinary things she has at home. These pieces of "equipment" came in handy during the lockdown, when gyms were closed and she had to get extra creative with her fitness regimen. The workout guru even conducted classes from her backyard during the pandemic.
"I have a lot of workouts where we're using chairs, towels, water bottles, no equipment," she said. "I just choreographed kitchen burn to show everybody that if you're creative and you're committed to your wellness, you can get it done at home with little to no equipment and have some fun doing it."