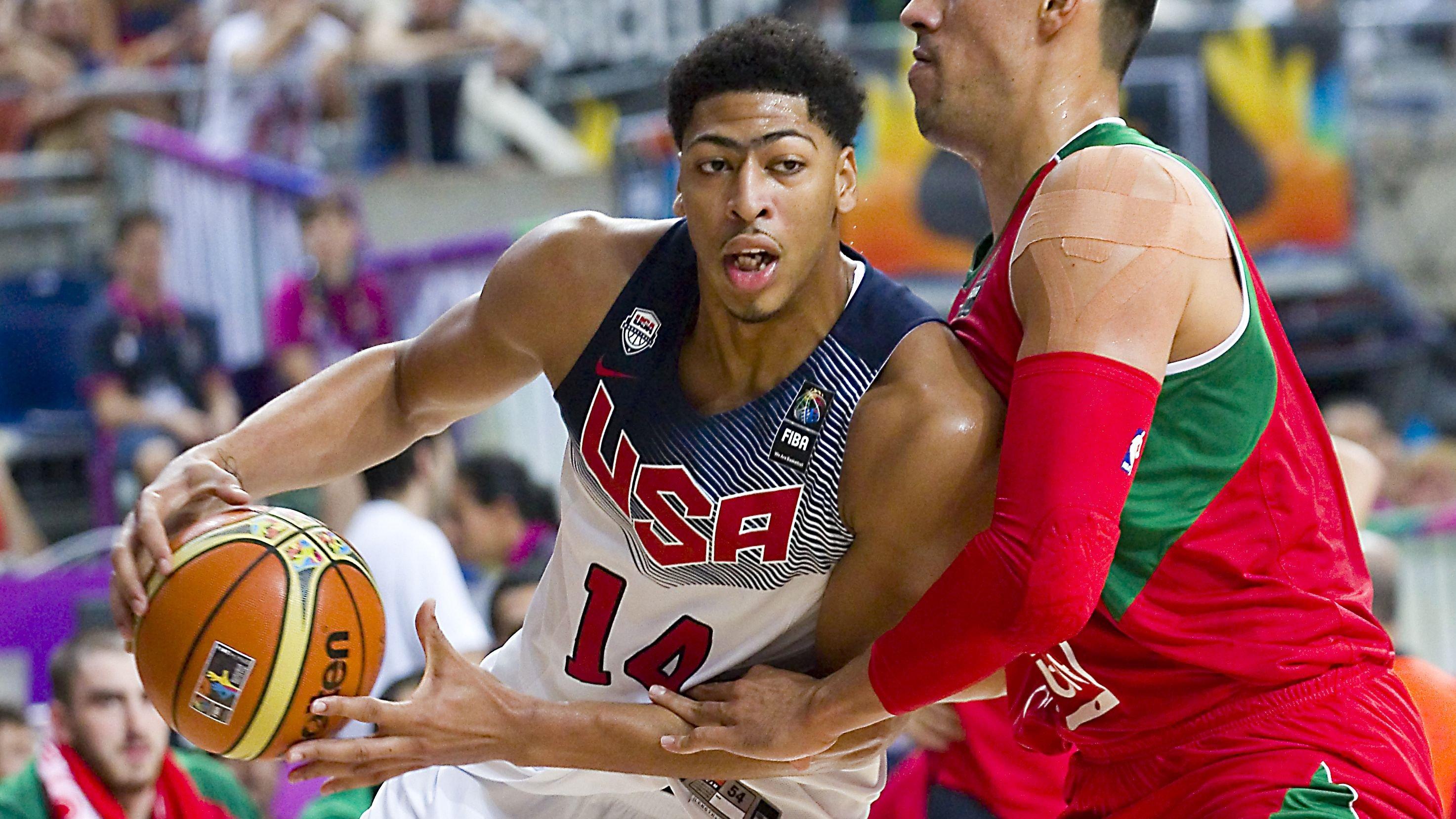 NBA Rumors: Anthony Davis To Mavs, Myles Turner & Buddy Hield To Lakers In Proposed Three-Team Blockbuster Involving Pacers
Los Angeles Lakers center Anthony Davis is one of the NBA superstars who are frequently mentioned in various trade speculations. The Lakers may not have shown a strong indication that they are planning to move Davis, but Brian Windhorst of ESPN revealed in early April that it's something that the team will discuss in the 2022 NBA offseason. Davis may have gone through plenty of ups and downs in the 2021-22 NBA season but once he becomes available on the trading block, several teams are expected to express a strong interest in acquiring him from the Lakers.
Article continues below advertisement
Anthony Davis To Dallas Mavericks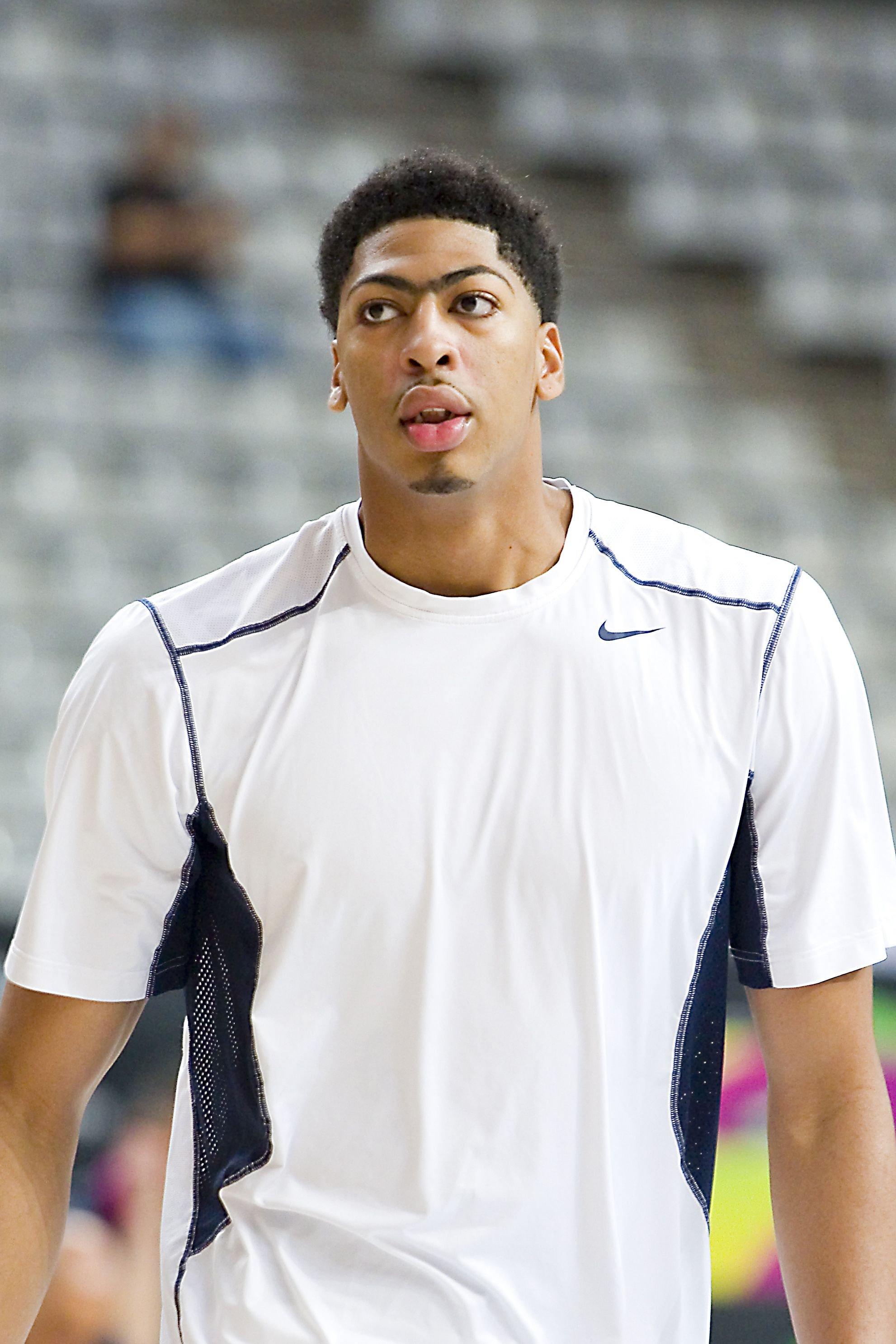 One of the dark-horse trade destinations for Davis this summer is the Dallas Mavericks. In a recent article, James Piercey of NBA Analysis Network came up with a hypothetical blockbuster trade idea that would enable the Mavericks to pair Luka Doncic with Davis in the 2022-23 NBA season. The suggested deal won't only be between the Lakers and the Mavericks, but it would also involve the Indiana Pacers.
In the proposed three-team trade, the Mavericks would get Davis, the Lakers would receive Myles Turner and Buddy Hield, and the Pacers would obtain Spencer Dinwiddie, Tim Hardaway Jr., a 2024 first-round pick, and the rights to swap first-round picks in 2025.
Mavericks Get Their No. 2 Guy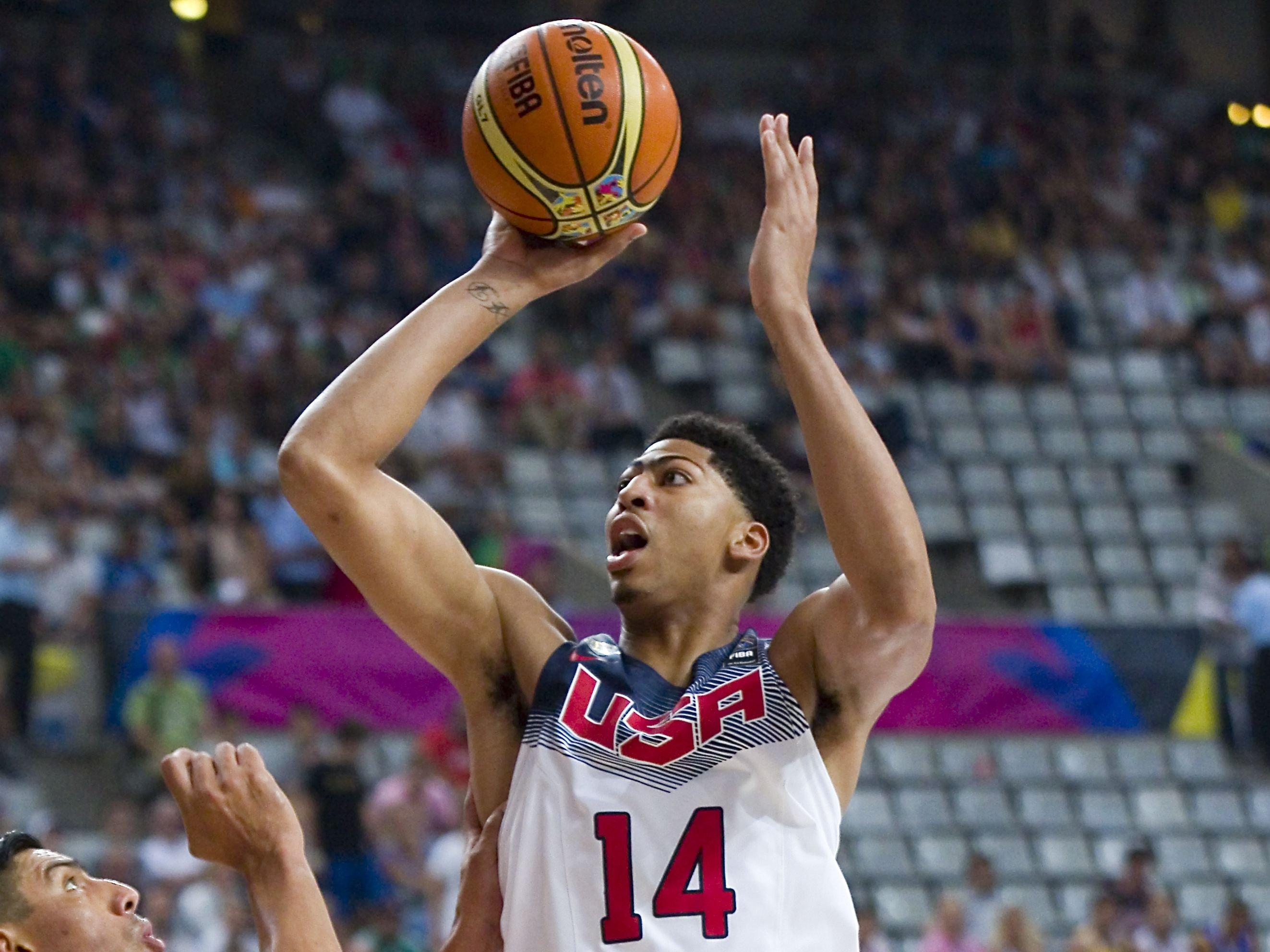 Trading Dinwiddie, Hardaway Jr., and future draft assets to acquire Davis should be a no-brainer for the Mavericks. Davis may have struggled in the past two seasons but when he's 100 percent healthy, he could efficiently play the role of the Mavericks' No. 2 guy in the 2022-23 NBA season. Davis would give the Mavericks a very reliable second-scoring option next to Doncic, as well as a great rebounder, on-court facilitator, defender, and floor spacer
This season, the 29-year-old superstar averaged 23.2 points, 9.9 rebounds, 3.1 assists, 2.3 blocks, and 1.2 steals while shooting 53.2 percent from the field. With his three years of experience playing with a ball-dominant player like James, Davis won't have a hard time building chemistry with Doncic in Dallas.
Article continues below advertisement
Lakers Improve Floor Spacing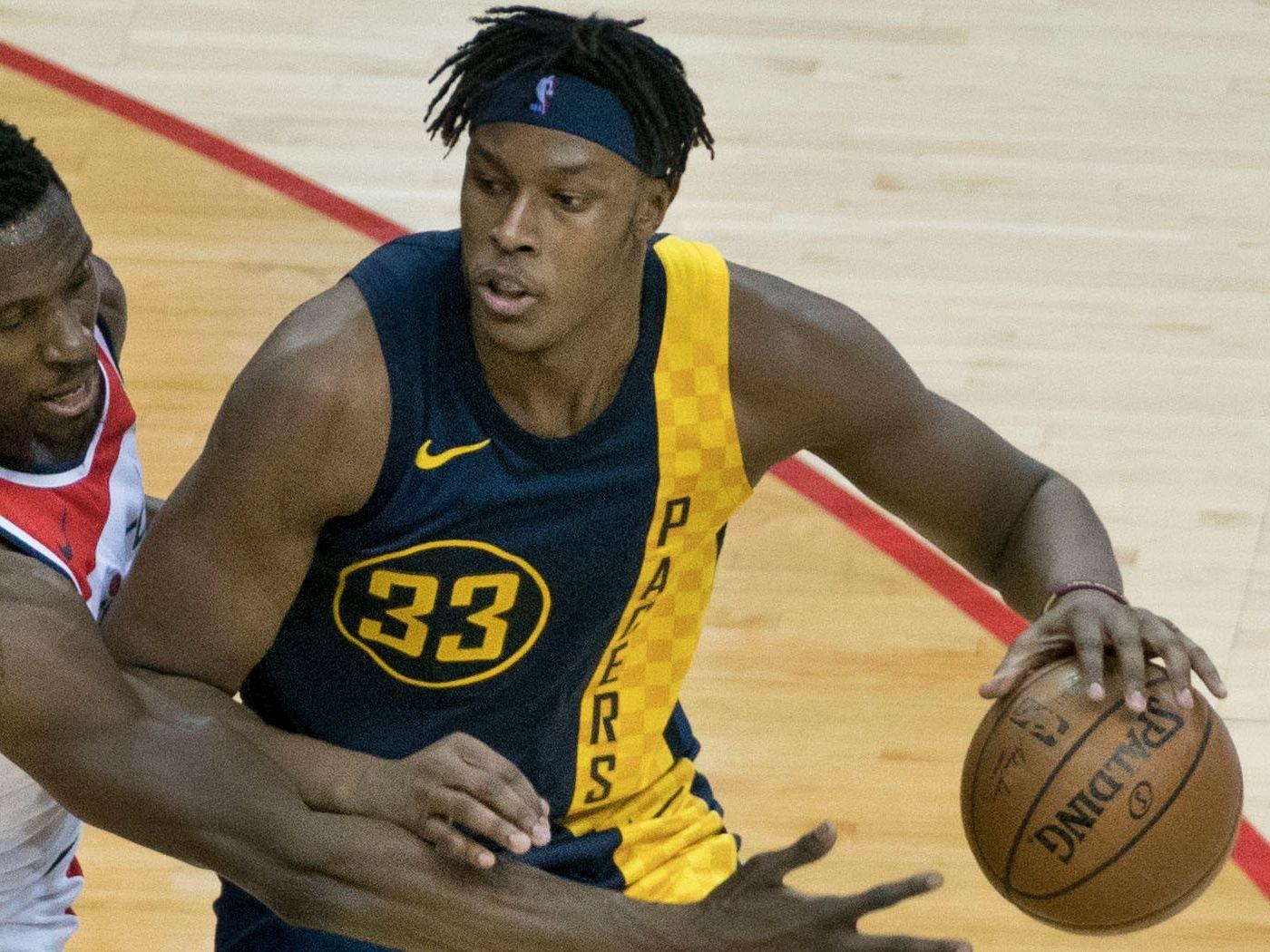 The proposed three-way deal would make a lot of sense for the Lakers if they intend to bring Russell Westbrook back next season. By sending the injury-prone Davis to Dallas, the Lakers would be acquiring two solid role players who would bring in the much-needed improvement in terms of floor spacing. Turner would give the Lakers a younger starting center who is a better three-point shooter than Davis, while in Hield, they would be getting a former three-point champion.
Sharing the floor with Turner and Hield would make it easier for Westbrook and James to penetrate the basket or kick the ball out when they are trapped by the opposing team's defense.
Why The Pacers Would Make The Trade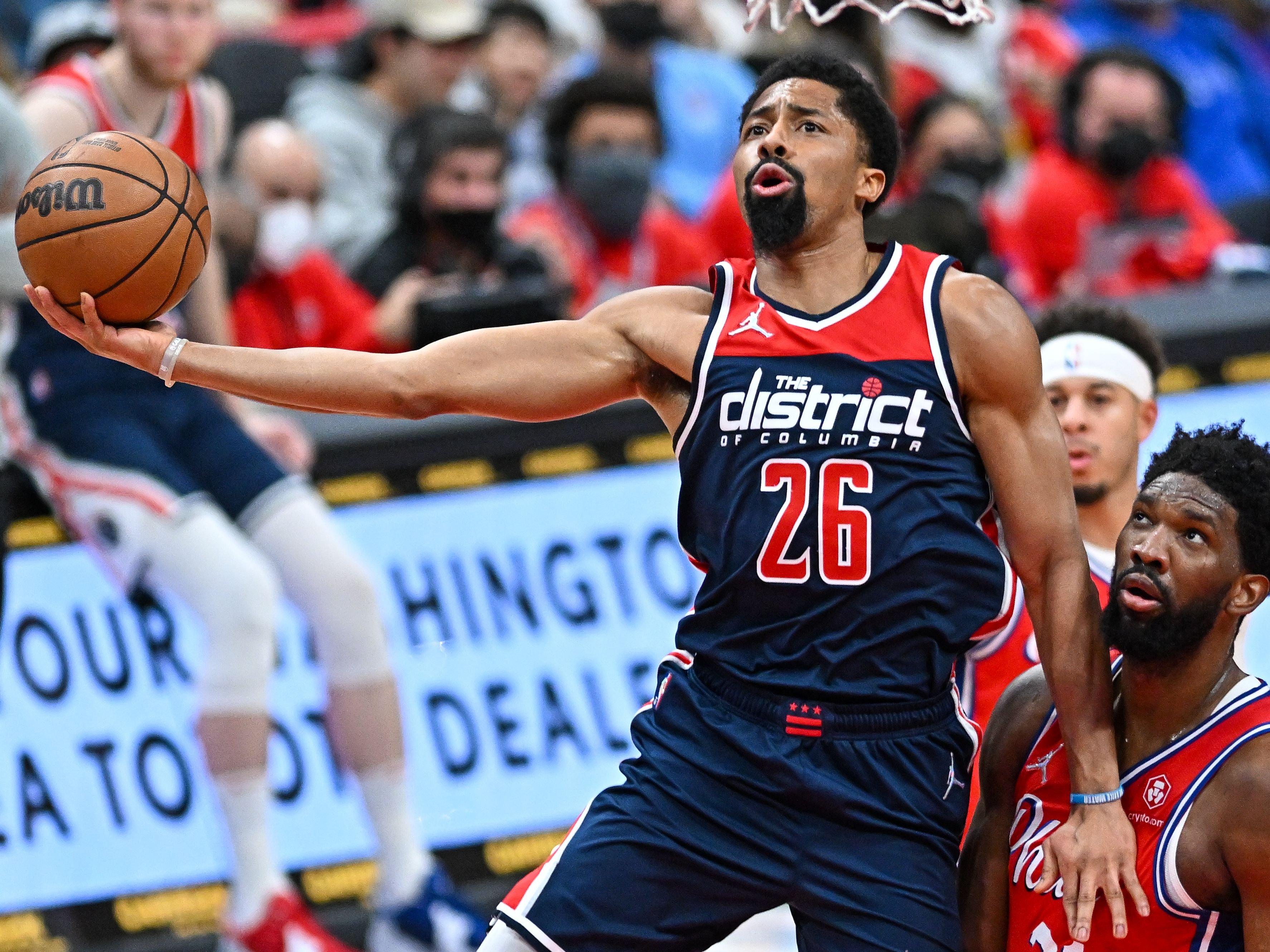 The hypothetical three-team deal would be worth exploring for the Pacers, especially now that they are still in the initial phase of the rebuilding process. By trading their two veterans, they would be receiving two future draft assets that could help them speed up their rebuilding plans. Dinwiddie and Hardaway Jr. may no longer fit the Pacers' timeline, but they are both valuable trade assets. The Pacers could offer Dinwiddie and Hardaway Jr. to teams that are in need of a backcourt and wing depth in exchange for young players and future draft picks.