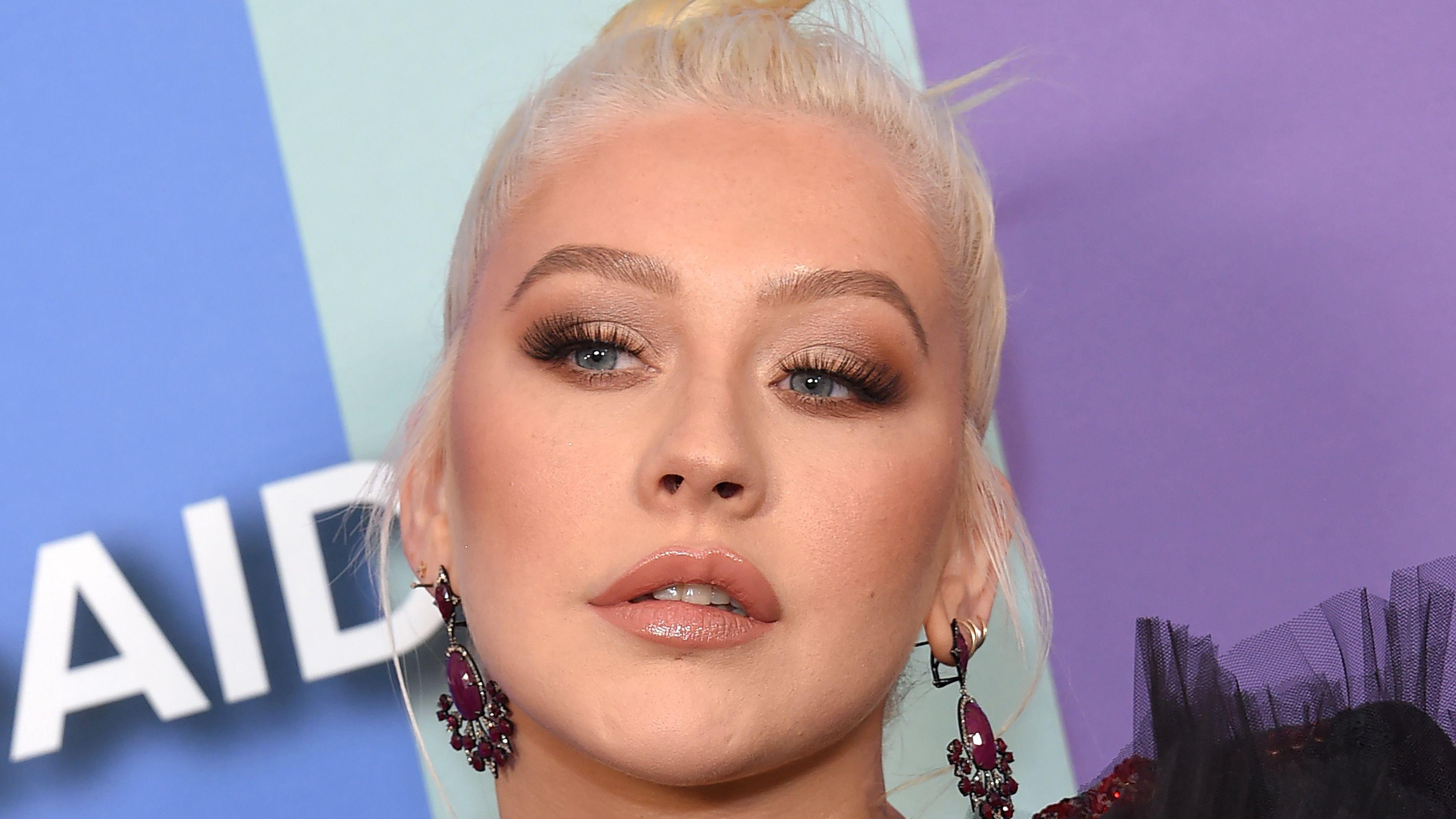 Christina Aguilera Stuns In Bedazzled Low-Cut Dress
Pop Icon Christina Aguilera gears up for the release of her first single from her proposed three-part Latin-language E.P. After years of success in Pop music, the 41-year-old decided she wanted to pay homage to her roots by singing in her native tongue.
So far, the audience reception to her new songs has been good, with her latest album, AGUILERA, being the number one popular project on her Spotify two weeks after its release. It contains her critically acclaimed single La Reina, a reply to the legendary Vincente Fernandez's El Rey.
Article continues below advertisement
Sueltame Is Coming Soon
The 41-year-old singer teased the video to her upcoming single Seultame featuring Tini, with a compilation of the b-t-s moments. She used a black and white filter to keep the fans guessing about the colors and maintain a little bit of mystery despite giving a lot away with the teaser. One thing we can say for sure is that she served looks. She wore her hair in a braided crown in one shot and a long curly wave in another while dripping in jewelry in every shot.
Easter Eggs For Curious Watchers
Before sharing the BTS video, Aguilera posted two pictures on her Instagram, including one with Tini. Based on the stills from the video, it's clear they came from the sueltame set leading us to two easter eggs.
Firstly, the singer is wearing a red long-sleeved dress with a low-cut neckline showing her cleavage, and her braided crown hairstyle is on a red hair. Secondly, she kept the ginger hair throughout the video, the same one she let down in a curl. She, however, changed into a nude dress with a red and gold body chain, adding a modern touch to the medieval-style dress.
Article continues below advertisement
What Is AGUILERA About?
Her self-titled album is the combination of her three-part E.P. celebrating her roots. She started with La Fuerza, which means Strength, then added La Tormenta (Storm), and later La Luz (Light), narrating three stages of her life. She's embodied every part of her new self in her performances, especially her outfits at the Pride Festival this past weekend.
Grateful To The Community
The pop icon performed at the Pride festival and thanked the LGBTQIA+ community for their support over the years saying,
"Pride is the biggest representation of freedom and self expression. It means living your best life out loud, unafraid, fearless. These are all things that truly mean the world to me and have always been a part of my message and my music."
-