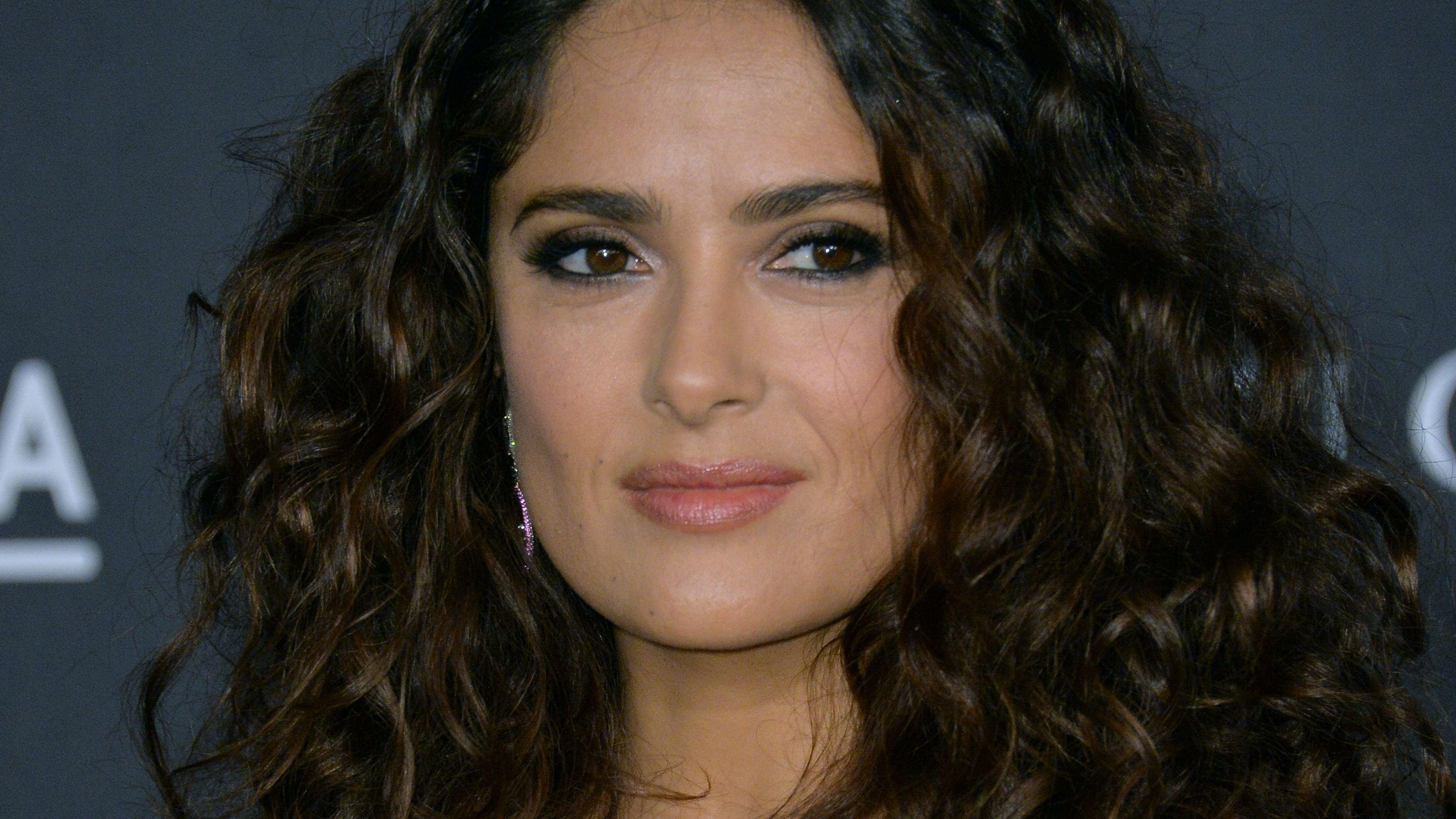 Salma Hayek In Bikini Dances On Tables
Salma Hayek briefly relived her From Dusk Till Dawn days in one of her latest Instagram posts, leaving her husband in awe. Sporting a hot pink bikini, the actress, 55, hopped on a table to do a little booty shaking while they were sailing on their yacht.
The steamy display heated her feed and proved that the Latina beauty still got it!
Article continues below advertisement
Dancing On Tables
How else can you make a warm day even hotter? By throwing in a little bit of booty shaking, according to Salma. The actress has been known to occasionally do a little hip-shaking action, on and off the screen.
Balancing on a small table, Salma waved both hands up in the air, curved her backside, and pointed her toes while enjoying the cruise. Husband François-Henri Pinault couldn't help but stare in awe of her gorgeous wife.
"She's dancing on tables again. Quick, someone photoshop a snake around her!" one fan commented on the pic.
On Playing A Stripper Vampire
The giddy fan was referring to Salma's iconic role as Santanico Pandemonium in the 1996 movie From Dusk Till Dawn.
In one of its most unforgettable scenes, a 29-year-old Salma danced as a seductive stripper vampire on top of a table with a python wrapped around her.
In an interview with E!, the actress admitted that she had to overcome her fear of snakes to get through the brutal scene. "I have a phobia," Hayek said. "It was not on the script. I agreed to the movie, and then Robert Rodriguez and Quentin Tarantino decided that the dance is with the snake on me."
Article continues below advertisement
The Role Almost Went To Madonna
Salma talked more about the film in a Yahoo interview, revealing that her role almost went to Madonna after she initially refused to dance with a snake.
"It was good because I had to overcome my greatest fear. I had to go on trance to do the dance and it was improvised. There was no choreography, nothing..." she explained.
Still Dancing!
While Hayek's bout with scary snakes is over and done with, her love affair with dancing is forever!
Salma recently shared a video clip of herself lost in a dance trance while attending the concert of friend Marc Anthony, who she referred to as the "King of Salsa." She moved her hips left and right, swinging her head from side to side, and passionately felt the music, as she always does.
"Still the best 🔥," fans couldn't help but be impressed.