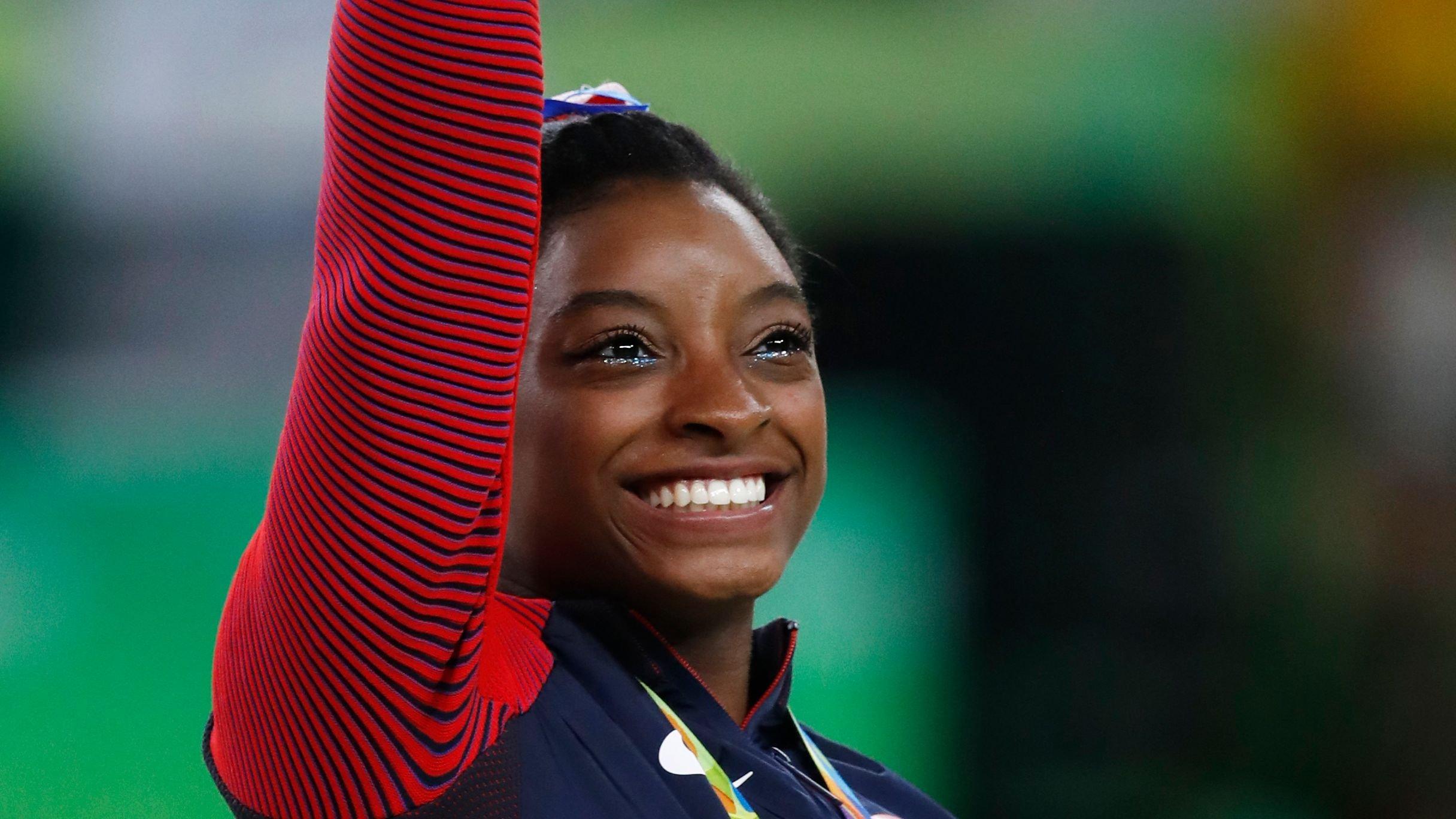 Simone Biles Stuns In Maxi Dress While Kissing Fiancé
one step closer to becoming Mrs. Owens • venue ✔️ • date ✔️
-
Article continues below advertisement
And so it begins; Olympic Gold medalist Simone Biles announced to her 6.8 million Instagram followers that her nuptials are closer than ever. The 25-year-old athlete and her 26-year-old boo, Jonathan Owens surprised fans when they announced their engagement on Valentine's Day. Immediately, Biles kickstarted plans for her big day, including picking the perfect dresses and curating her guest list, although she confessed that the latter was a much more difficult task.
Finding The Perfect Venue
The happy couple gave a sneak peek of what looks like their wedding venue (going by the caption) in a recent loved-up share. Biles wore a casual white maxi dress with off-shoulder long sleeves and styled her natural hair into a low bun.
She stood her 4 ft 9-inches frame on tippy toes to meet her lover's 5 ft 9-inches height in a kiss. The Texan NFL safety complimented her outfit in a white and brown print two-piece and left two crossed fingers underneath her post.
Article continues below advertisement
The Easiest Yes
Biles wrote that she said the "Easiest Yes" of her life when Owens got on one knee to propose on Valentine's day. The surprise engagement left her in happy shock as she wore a toothy grin. She wore a skintight leather black dress with drawstrings on the sides and YSL logo heeled stilettos. Biles also glammed up for the proposal (which she thought was a date), wearing her hair in a long curly black length.
Ready To Say 'I DO'
Soon after the engagement, the duo traveled to Turks and Caicos for a romantic getaway during Spring Break. They tantalized followers with chummy pictures of themselves on boat rides, playing on the beach, and snogging on the water bank. They're very vocal about their affections for one another and even more open about their eagerness to get married.
Choosing The Perfect Dress
Before going to the tropics for a romantic Spring vacation, Biles stopped at the famous Galia Lahav bridal store in L.A. to choose her wedding dress. The options were so many that she settled for two instead of the traditional one (but it's her big day, so it's allowed). She shared a sneak peek with her loyal followers, although Galia Lahav promised that it wasn't the exact choice she modeled. After all, they have to keep things fresh for the big day.