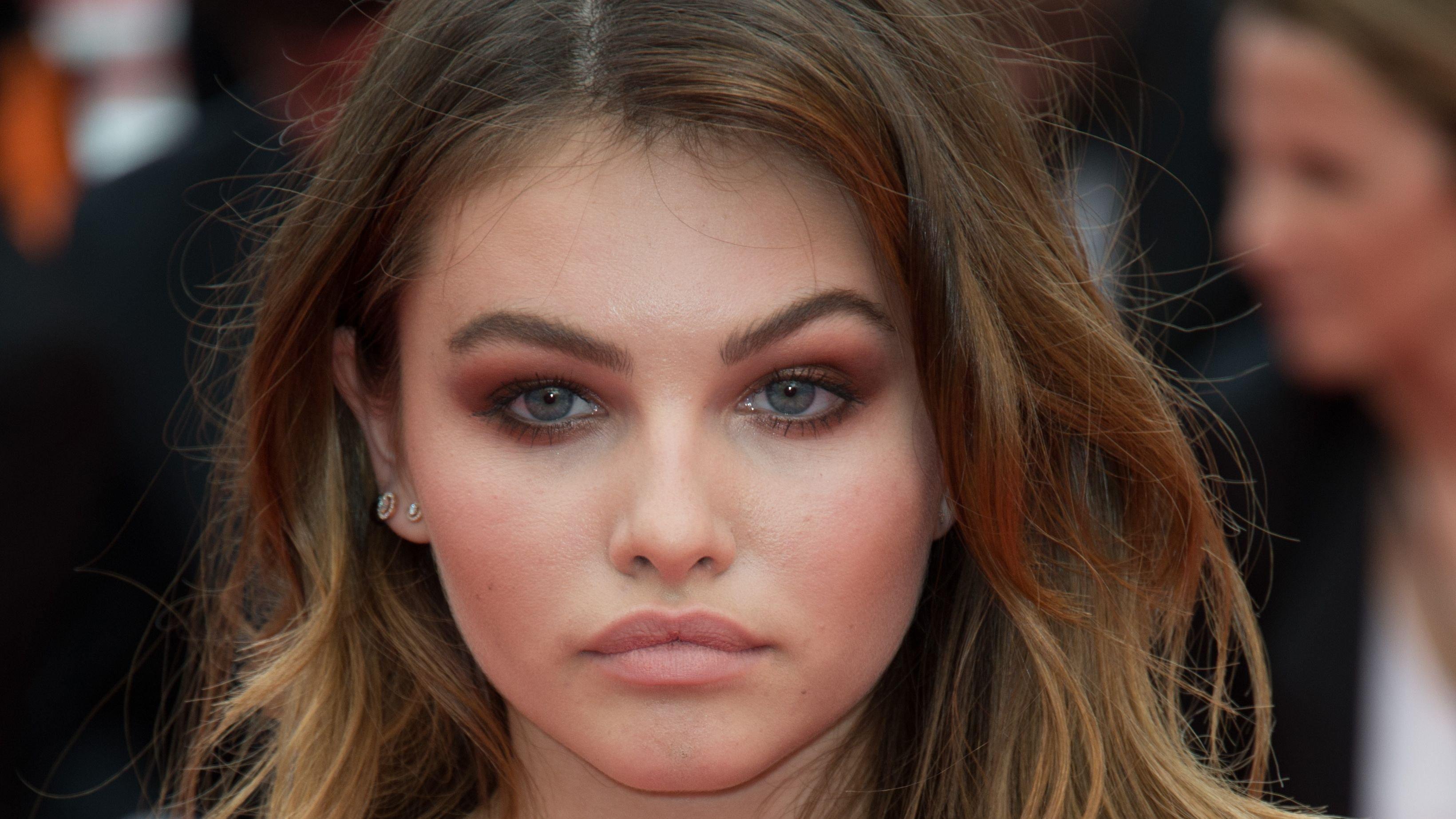 Thylane Blondeau Stuns In Tight Minidress
Thylane Blondeau is constantly living up to her title as the "Most Beautiful Girl in The World." Whether for a photoshoot, on the red carpet, or while having fun, the fashion model always looks absolutely stunning and glamorous. The 21-year-old stunned the internet once again as she spotted a glamorous look in a tight white minidress.
Article continues below advertisement
Stunning In White
Thylane spent time at a luxury hotel recently and shared a stunning photo of herself on Instagram in a white mini dress. The short dress hugged her lithe body and had a square neckline that gave a glimpse of her cleavage. She struck a pose on the terrace with one leg raised and a gorgeous view of the beach behind her.
She paired the dress with a pair of white sneakers and equally white ankle socks. Her hair was pulled away from her face in a ponytail leaving her light face makeup on full display. Her tan skin seemed to glow in the sun.
Behind The Scenes
Thylane took to her Instagram account to share some behind-the-scenes photos from a photo shoot in Geneva. The model, who cherishes bikini looks, was gorgeous in a flowing red dress with an off-shoulder neckline. She struck a gorgeous pose on the stairs with the dress spread around her. The dress exposed a pair of black leather boots that had a large square-shaped studded buckle in front.
She finished off the look with a gold necklace and gold bracelets. Other looks for the shoot included a sheer black dress which she wore over a black bodysuit and an all-black look with a blazer and thigh-high boots.
Article continues below advertisement
Surpassing Her Parents
Thylane is the daughter of an ex-Premier League star. She featured in French Vogue before her teens after she was spotted at a Jean Paul Gaultier show. The stunner seems to be on the path to surpassing the fame of her parents as she now has a massive Instagram following and fans of over 5.5 million, who are fondly referred to as Thylaners.
Her father is former Sheffield Wednesday and Watford defender Patrick Blondeau who won two caps for France. The model's mother, Patrick's ex-wife, is a French actress and television presenter, Veronika Loubry.
The Rise To Fame
Thylane gained much attention from the media at the age of six when her blue eyes and tousled hair won her the title "the most beautiful girl in the world." Thylane's shoot for a beauty section in Vogue in 2011 was what saw her hit the headlines for being one of the youngest models to ever feature in the magazine.
Since the Vogue shoot, the superstar model, who enjoys rocking high-end designers, has continued to soar in her modeling career. She has worked for the likes of Dolce & Gabbana and L'Oreal, creating her own brand back in 2018 named Heaven May. She was No. 1 in the Independent Critics List of the 100 Most Beautiful Faces of 2018.