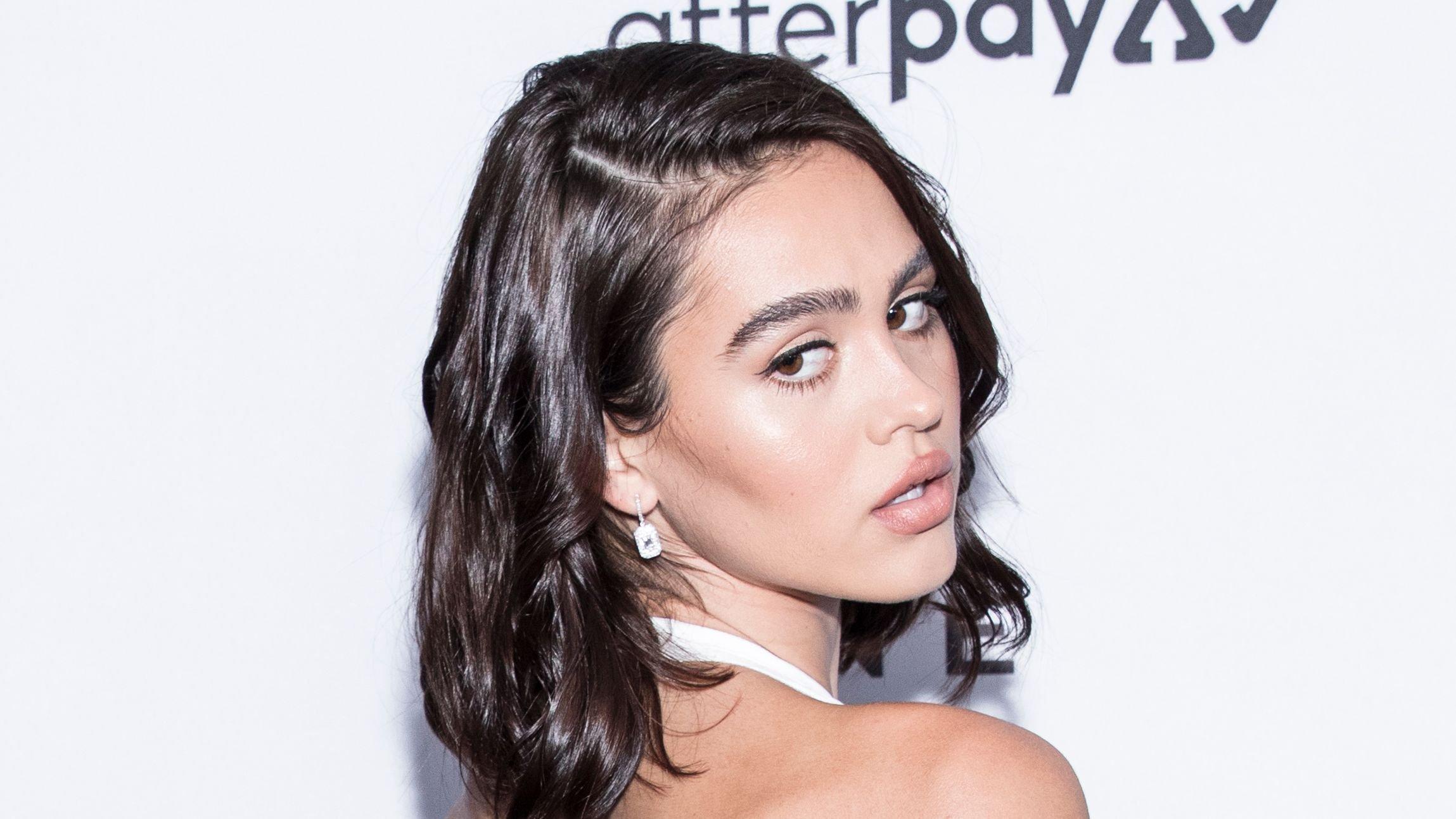 Amelia Gray Hamlin Stuns In Plunging Wedding Dress
Amelia Gray Hamlin surprised mom Lisa Rinna on Mother's Day by collaborating with photographer Amaury Nessaibia and PAPER Magazine to recreate some of The Real Housewives of Beverly Hills star's most iconic looks. Amelia dug through her mother's closet and vintage pieces in the garage to find four unforgettable ensembles: a red Herve Leger gown, a black Gucci number, a semi-sheer Alaa design, and the Vera Wang wedding gown Lisa wore when she married Harry Hamlin in 1997. The 57-year-old mom still has Vera's original sketches of the gown hanging on the wall in her hallway.
Article continues below advertisement
Mother's Day Surprise
If you don't believe Amelia Gray Hamlin is her mother's twin, take a look at these photos to be convinced. Amelia successfully channeled her mother's '90s look, from her hair in Rinna's classic brown shag style to wearing her mother's actual wedding gown, which fits her like a glove.
The model, who admitted to not writing her a card or gifting her for Mother's Day, decided to go all out for her mother, doing something so unique and cool that she'll forget about the time I forgot to write her a card. What a lovely surprise!
Bare In Sheer Dress
Amelia is the queen of daring fashion, as evidenced by her Instagram feed. She posed in a sheer black gown with only a thong beneath. Amelia, 20, concealed her nipples by placing black censor-like bars over the photo. The model completed her ensemble with a black leather coat and metallic sunglasses.
In the caption, Amelia tried to warn her famous mother, Lisa Rinna, saying, "Sorry, mom." However, Delilah Belle Hamlin suggested that Amelia should be concerned about their father, actor Harry Hamlin. "I don't think she cares," Delilah, 23, wrote in the post's comments section. "I think it's more of an I'm sorry, daddy," Delilah continued, adding a crying face emoji to her post.
Article continues below advertisement
Hot Pink In Versace
At Milan Fashion Week, Amelia Gray Hamlin looked stunning in an all-pink Versace ensemble. The Versace latex medusa top and matching mini skirt were worn by the 20-year-old daughter of Lisa Rinna and Harry Hamlin. Amelia finished her look with soft glam, and her hair slicked and wet to her back.
Never Let Them Know Your Next Move
When it comes to beauty transformations, Amelia Gray Hamlin keeps us guessing as she shares with her 1.2million followers her bleached brows inspired by the 2000s with a gallery of aesthetic mirror selfies and a close-up shot of the feathered brows.