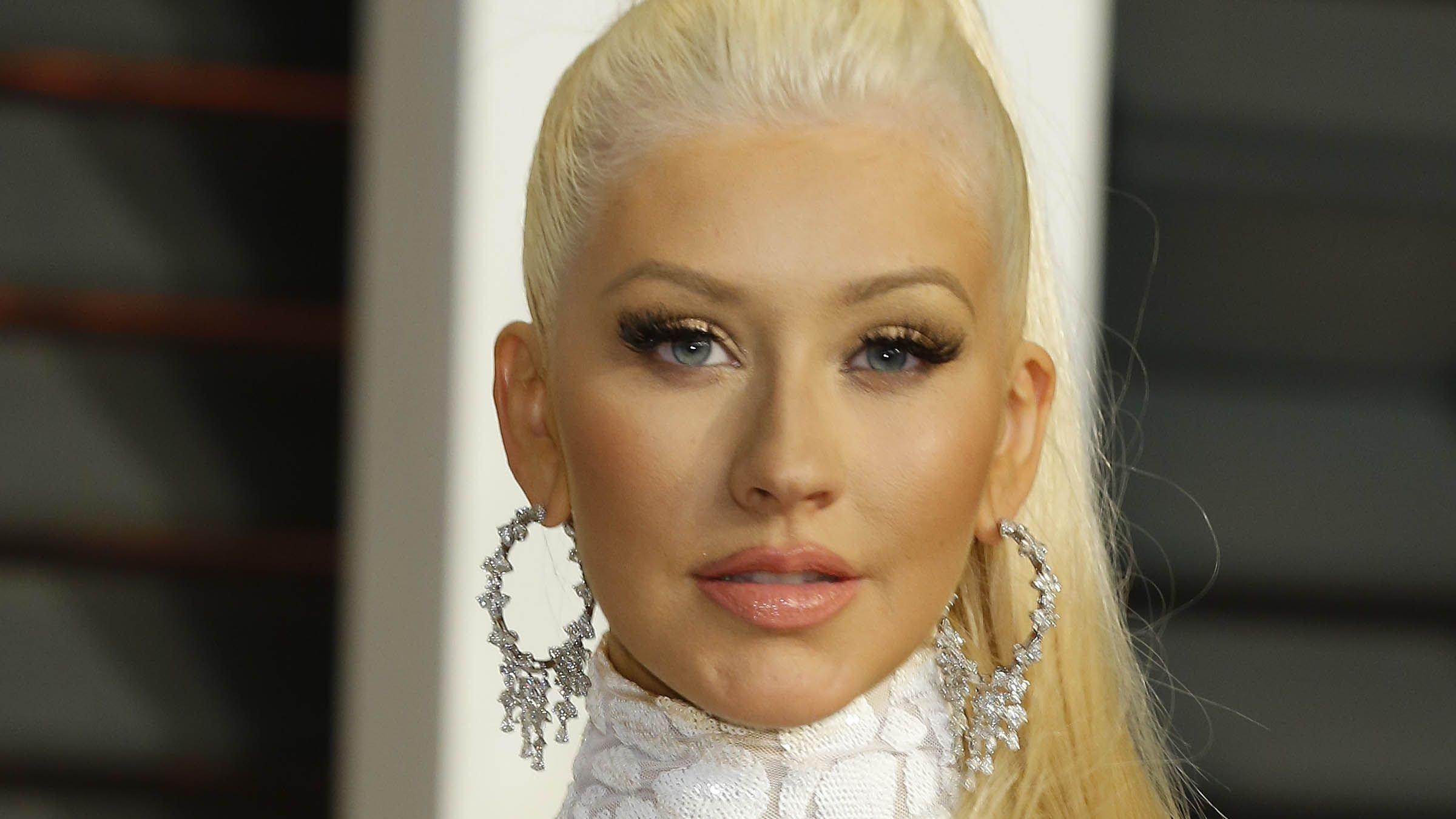 Christina Aguilera Performs In Bikini
Pop Icon Christina Aguilera finally announced the complete trilogy of her new Spanish E.P. a few days ago. She already released the first one, La Fuerza, to critical acclaim and the first single, Sueltame, from the second E.P., La Tormenta. She played at a series of Festivals last year and wowed fans as usual with her fashion sense.
Aguilera adopted a new style of wearing bikinis over skin tone bodysuits, making her look like a life-sized doll. While some fans loved the unique style, others didn't care much.
Article continues below advertisement
Performing At The Lady Land Festival
The 41-year-old hiked up her bright yellow sweatshirt showing off her red lace underwear worn over a bodysuit. The suit also had a navel impression making it look realistic, and her sweatshirt had boobs printed on it with pink heart pasties.
She paired the quirky outfit with thigh-high patent leather black boots, bright-colored shimmery eyeshadow, and a red lipstick makeup combo. Aguilera wore more extravagant bikini-fused outfits complimenting the Drag Queens she brought on stage in her subsequent performance.
More News About The Upcoming Trilogy
The singer shared a black and white promotional video for her three-part E.P. revealing the name of the mysterious yet anticipated third set - La Luz, meaning Light. Her Latin Extended Playlist trilogy is personal because it's the first time she's returning to her roots in two decades.
Also, each E.P. in the collection tells a story about her growth as a woman, starting with La Fuerza (Strength), to La Tormenta (Storm), and finally La Luz (Light). Aguilera said her fans mean the world to her for their support.
Article continues below advertisement
Still Stunning At 41
Before her performance at Lady Land Festival, Aguilera shared a topless photo of herself showing off her perky boobs underneath her long platinum blonde hair. She teased the upcoming E.P. with daring posts proving that age hasn't diminished her fire or sex appeal as fans went crazy with excitement in the comments.
good God man I wasn't ready, So Gorgeous, they all echoed.
-
Going Red For The New Era
Another constant in Aguilera's new Latin era is her fiery red hair replacing her signature platinum blonde shade. Since she embodies the strength of a woman, the pop singer decided to let it resonate through her clothing and hair, creating a new persona for the Latin-language ballads and potential club bangers.