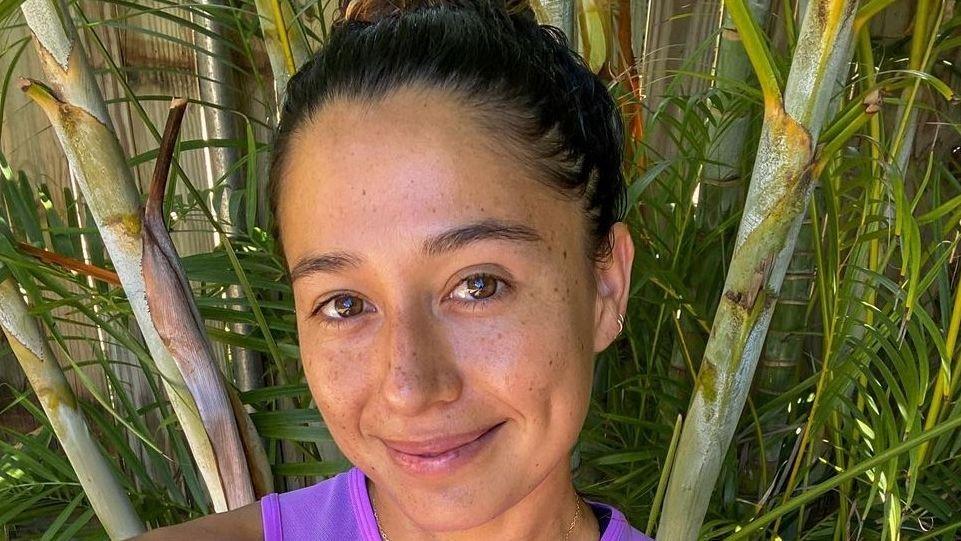 Malia Manuel Top Moments In Bikini
Pro surfer Malia Manuel - an ASP World Tour and U.S. Open champion, may look impressive on the waves, but she also knows how to serve up some pretty remarkable looks in a bikini. We've roundup five moments in time when this Hawaiian surfer slipped on sexy swimwear and knocked the socks off her admirers.
Article continues below advertisement
Malia's Sports Illustrated Debut
Malia, 28, made her SI Swimsuit debut in July 2020 on a photo shoot set in a beautiful oasis in Turks & Caicos. She modeled several designer swimsuit pieces, including this orange high-cut full bikini by Dipped In Blue. Standing in the middle of a lush garden, photographer James Macari captured this breathtaking shot of the pro athlete, making this one of her top swimsuit moments.
'Just Going With It'
"Just going with it," she wrote on this Instagram upload in the spring of 2020 at one of her favorite spots (the beach). Malia proves it doesn't take much to pull off a fantastic magazine-ready shot in this candid, all-natural look while wearing this Lulu Lemon brown two-piece bikini and crownless straw hat.
Article continues below advertisement
Surfer Babe
What's a roundup of Malia's best swimsuit moments without one posing with her board. Taken in her turf of Waikiki, Hawaii, Malia modeled this dark-hunter green tube top and bikini bottom by Lulu Lemon to show off her lean and toned physique in this photo.
Floating On the Waves
Oh, she's a pro surfer all right. Malia looks relaxed as ever in this magnificent shot by photographer Zak Noyle as she floats on the waves in the middle of the ocean on her surfboard on a rainy day.
"Can't escape the rain lately so might as well kick back & enjoy," she wrote on an IG post of the photo. She looked sensational, rocking another cute aqua blue and black print bikini by Lulu Lemon, which simply popped on her tanned sunkissed complexion.
In The Caribbean
Wrapping our list of top bikini moments with Malia Manuel is this photoshoot photo courtesy of an issue of Surfing Magazine. The crew took the pro surfer on a boat trip to the Caribbean for a day of fun in the sun, diving in the turquoise blue waters, and a bikini photoshoot.
Modeling this black halter bikini top with cutout detail and matching string bikini bottom by Oneill Women's swimwear, Malia gave several sizzling poses. Thanks to photographer Corey Wilson, we caught up with the beauty flaunting her flawless figure with the most picturesque setting in the backdrop.