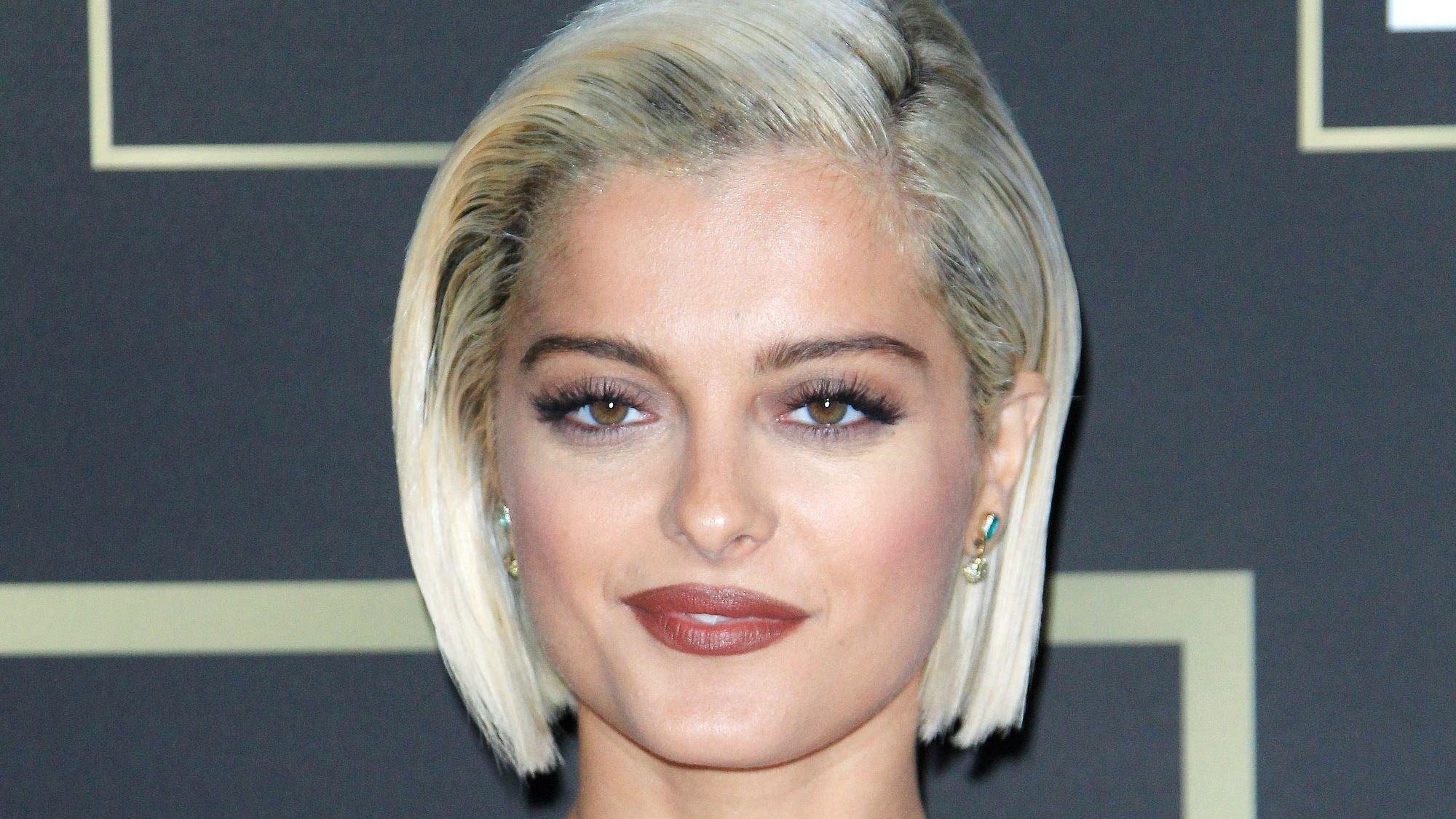 Bebe Rexha In Swimsuit Promises 'World Domination'
Pop singer Bebe Rexha left little to the imagination in her risque cutout swimsuit, leaving her 10.7 million followers speechless. The artist who's popular for advocating body positivity shared a profound message saying,
Article continues below advertisement
Together the world could be ours.
-
Then she added a cute message urging the followers to,
Article continues below advertisement
Swipe for a little gift.
-
Rexha recently steamed things up on her social media with her Easter Bunny post where she dressed like a playboy bunny and played in a giant cake. So, it's not the first time her racy outfit would spice up her Instagram.
Keep Scrolling to see the post.
Article continues below advertisement
Rexha Shares A Surprise With Fans
The singer-songwriter wore a black cutout monokini with a cross neckline and a plunging V bodice, causing the swimwear to cover sensitive bits of her boobs, leaving the rest exposed.
She paired the black number with a black knee-length skirt and sandal mules but took off the former in the subsequent slide to flaunt her thick thighs. Rexha wore her blonde hair into a curly bob and topped it with silver-lens sunglasses. She called the last slide a surprise.
Sunbathing In Bikini
Rexha wore a lemon triangle top with a strawberry checkered bucket hat over her breeze-blown blonde hair. The knitted hat had yellow hemming resting over her purple-framed blue-lens visor sunglasses. She accessorized her look with bold ring pieces and kept a face fee of makeup as she prepared to sunbathe on the beach. Fans in the comment section flattered her, saying,
Give me tips on being such a beautiful person,
-
Ms. Fancy Hats
-
Article continues below advertisement
Growing Out Her Roots?
Rexha celebrated the start of Summer with a "cheeky" post showing her butt cheeks in a mini skirt and skintight long-sleeved top combo in her latest share. She braided her blonde hair and left two tendrils to frame her purple-framed sunglasses.
One user told her Summer never looked so good, while another asked if she was letting her natural black hair grow out because of the undergrowth seen through the braids.
The World Through Rose-Tinted Glasses
The pop star noted that she's finally feeling human again while showing off her rose-colored eyewear. She wore glasses with a pink cropped top and low jean pants outfit combo with white flowers blooming in the background. Rexha showed off her tight abs and blue-painted nails while soaking in the sun's rays. She found a background with flowers matching her knitted sweater in another shot.