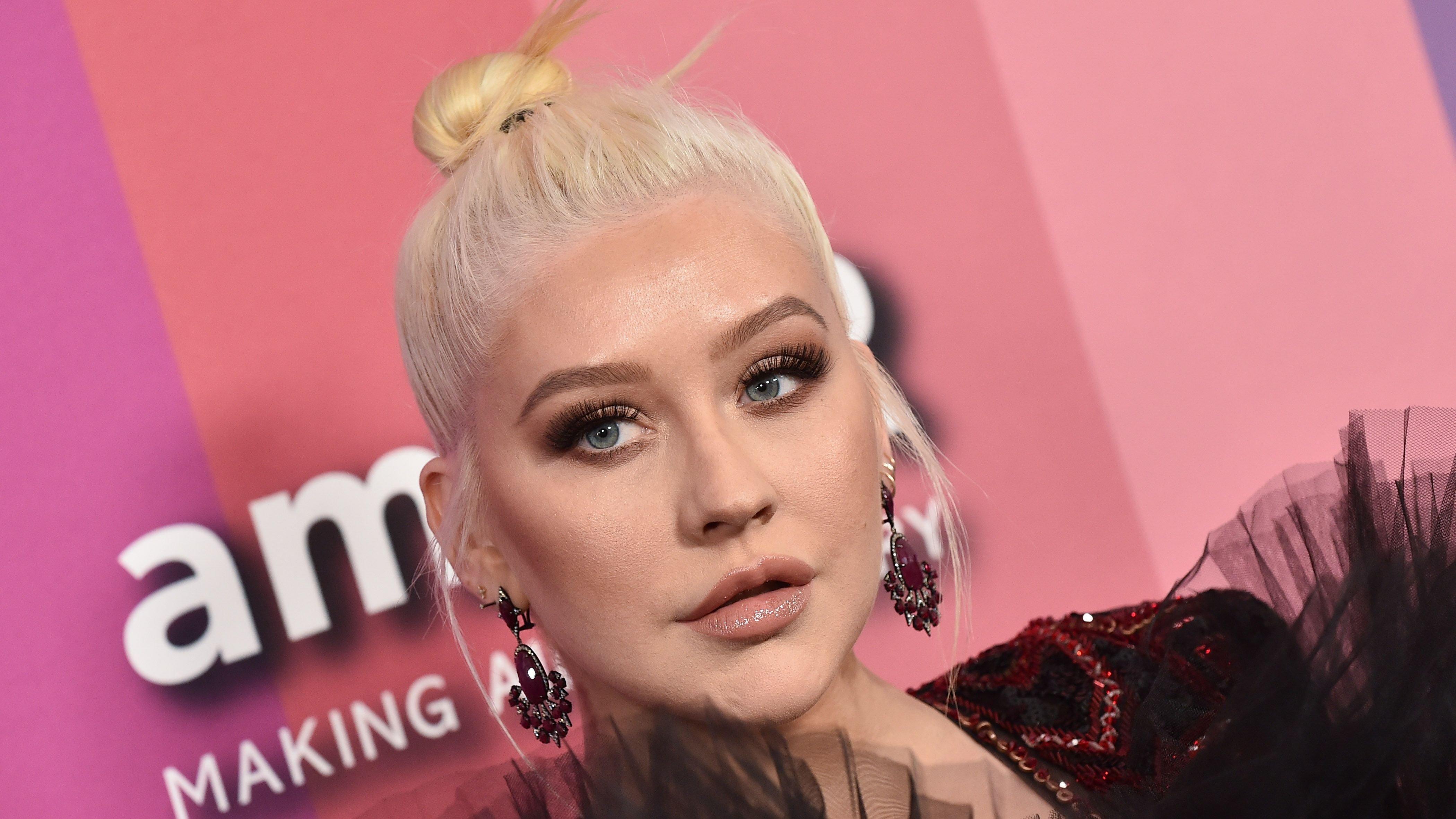 Christina Aguilera Stuns In Plunging Dress
Pop Icon Christina Aguilera lent her sonorous voice to the AmFar Cannes Gala in the fight for AIDs Cure. The singer performed one of her greatest hits in a figure-hugging bejeweled velvet dress with her hair back to its signature blonde color. Before the event, the 41-year-old switched up her look to a redhead for her new three-part Spanish EP, starting with La Fuerza (The Strength).
She shared a new picture letting her 8.3 million followers on Instagram know that the second part is ready. With these new songs, Aguilera returns to her mother tongue for the first time in 20 years since achieving mainstream success.
Article continues below advertisement
Dripping In Velvet And Swarovski Crystals
The singer-songwriter/actress wore a black velvet dress with a plunging sweetheart neckline, exposing her cleavage and part of her abs. The neckline cut had a silver and gold embroidery eliminating the need for a neckpiece, while its long sleeves had two serpentine arm cuffs on each hand. She wore her platinum blonde hair in a rolled-up curl and accessorized her look with a simple clip earring.
Switching It Up
Aguilera's velvet dress had a long train flowing from a mermaid-shape skirt, and she wore a gold shimmery eyeshadow to complement her creamy nude lipstick.
She changed into a similar cut jumpsuit with opera gloves and a bold fur cape for her performance. The uncanny similarities with the dress suggest that the outfit was a transformer piece (meaning more than one style). However, the lack of a dramatic transformation like Blake Lively's MET Gala outfit casts doubt and allows for a more practical option - two similar styles.
Article continues below advertisement
Performing 'Beautiful'
Aguilera performed a melodious rendition of her hit song Beautiful with a fur coat on and her diamond jewelry pieces shining in the dark. She wore opera gloves and two diamond bracelets on each hand, complementing the bejeweled neckline on her figure-hugging jumpsuit.
Part Two Of Her Spanish EP Is Coming
She announced the second part of her three-part EP La Tormenta in a new post saying she wanted to take a lucky fan to LA Pride. She previously explained that the Spanish-song Extended Playlists would explore her growth into the woman she's become over the years.
With the first release, La Fuerza, Aguilera spoke about her strength and how she overcame the challenges in her life. However, this second EP means the Storm would touch on the dilemmas in her life. It starts with the single Sueltame set to release soon.