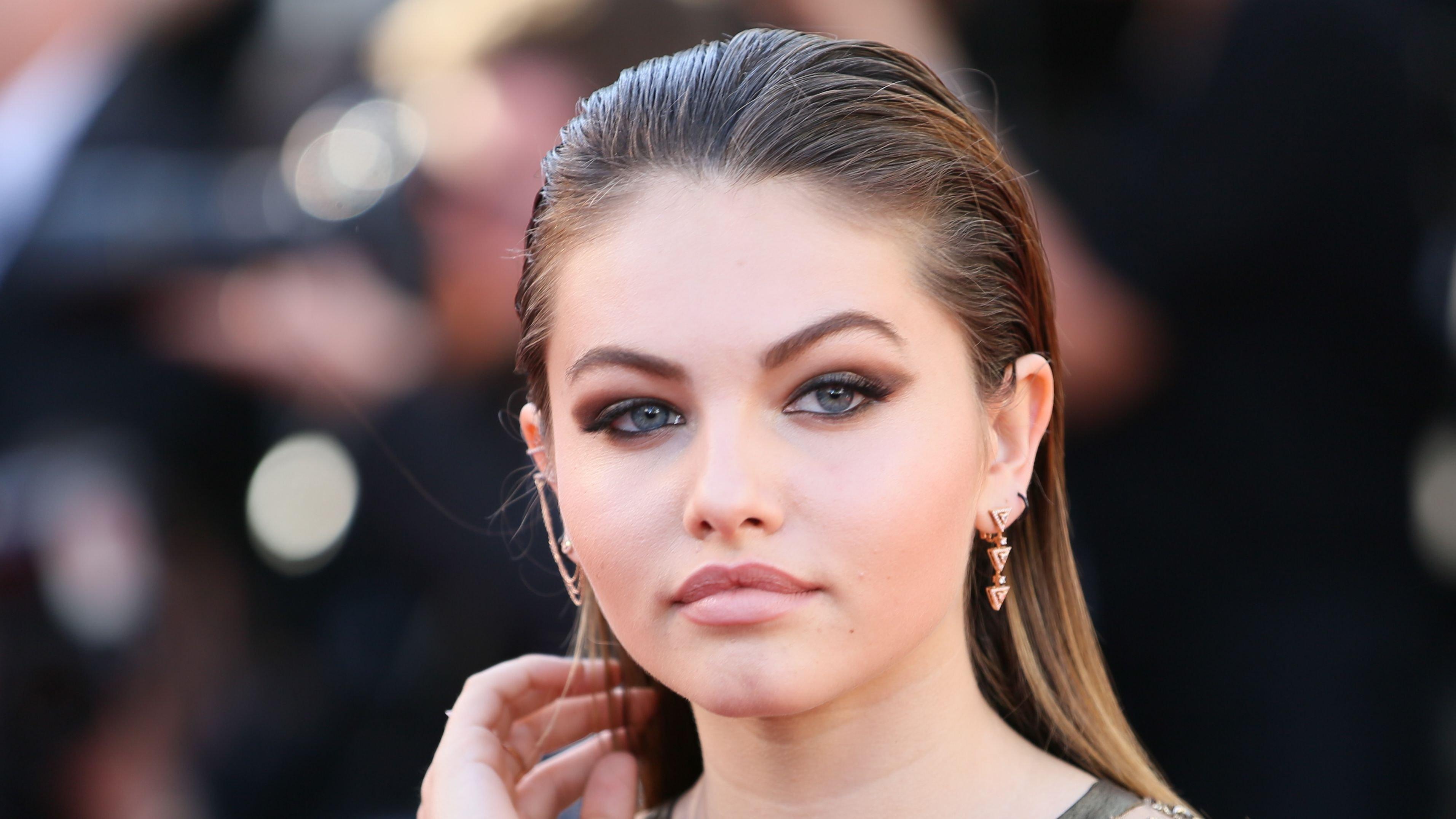 Thylane Blondeau Bares Rock Hard Abs In Bikini
Thylane Blondeau showed off her rock-hard abs at the Etam fashion show. The brand tried something different by having the models walk around the ocean and on the beach showing off its Summer swimwear.
The model teased the collection two weeks before the show with a picture of the location and the models' robes.
Keep scrolling for more pictures.
Article continues below advertisement
An Immersive Fashion Show
Etam chose the beach for its fashion show to give customers a complete and immersive experience of its collection. Since the pieces were swimwear, the audience watched a real-time depiction of how they'll fit in the Summer.
The pieces were made of pastel-colored fabrics with more beaded jewelry, including body chains and bold hoop earrings. Etam had one of the most inclusive models walking its water runway, from African-French women to plus-sized models, making it a real everyday piece.
Article continues below advertisement
Thylane Walks In An Ivory Two-Piece
Blondeau wore an Ivory bikini set consisting of a ruched bandeau top and high-waist bottoms accentuating her hips and thin waist. She also wore braids and cowry beads in her long breeze-blown black hair to add to the bohemian aesthetic.
Blondeau wore a fancy bum bag parched diagonally on her waist below a thin gold belly chain. She shared a smile with the audience on the beach as she walked past them, strutting her toned, long legs.
Pre-Show Photoshoot With The Ladies
Blondeau wore a sequined bandeau revealing the written tattoo underneath her left boob and a plain-colored green bottom with a beaded waist chain resting on the band. She paired her look with a green and white floral silk scarf and bold white beaded hoop earrings.
She joined her fellow models at the pre-show photoshoot where Etam showed off the mood board and more pieces.
Press Play to watch the video
Celebrating 40 Years Of APM Monaco
Last month, Blondeau joined the APM Monaco 40th anniversary campaign wearing beaded jewelry pieces from the brand with a black corset bustier and loose-fitted pants. While her outfit was rather plain, the focus remained on her APM jewelry and shiny brown hair, which framed her smoked eyes.
Blondeau wore a more beautiful black minidress at the main event and styled her shiny brown hair into a neat bun complimenting her subtle look. She mixed with fellow brand ambassadors and notable celebrities, including Gary Dourdan (CSI: Crime Scene Investigation) and Kika Prette (Creative Director at APM Monaco).