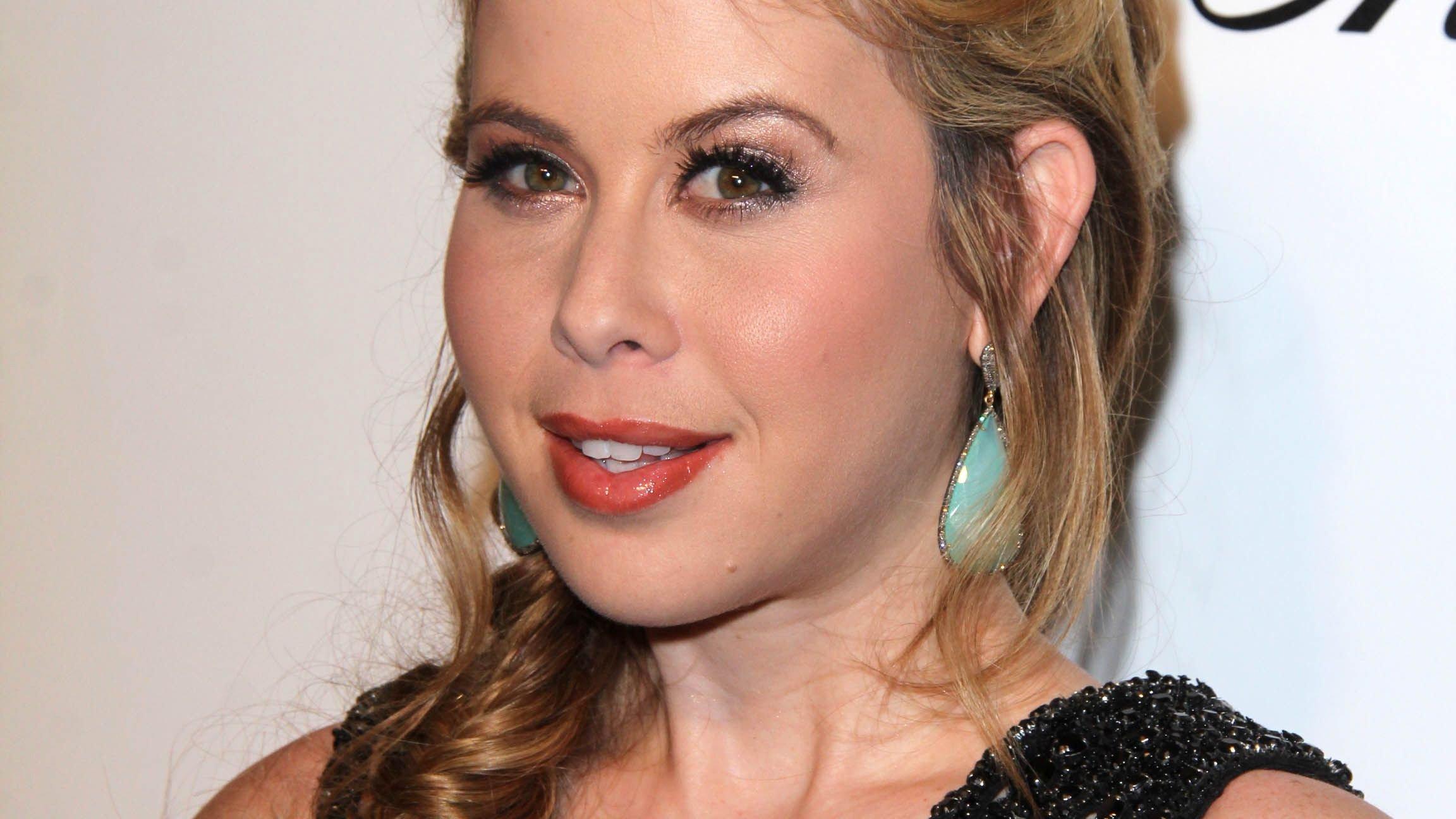 Olympian Tara Lipinski's Workout For A 'Skater Booty'
Tara Lipinski still has her "skater booty" 20 years after retiring from her sport.
The 39-year-old former figure skater, who won gold at the 1998 Winter Olympics in Nagano, Japan, may no longer be competing or performing professionally, but she's been able to maintain her slender physique through the years by living an active lifestyle and eating a healthy diet.
She even inspired a fitness class at Equinox gym called Goldbarre, which she credits for her "skater booty." Read the details below.
Article continues below advertisement
Goldbarre
The idea for Goldbarre, a class combining barre with figure skating moves, came about when Lipinski quit her sport but wanted an exercise routine that would help her maintain her athletic strength.
"I skated my whole life and had a training program laid out for me on a daily basis that kept me in shape," she toldElle. "When that ended, I was always just looking for a workout that could keep the line in my body as strong as it did on the ice."
Addicted To Fitness
The Olympian-turned-sports commentator explained that with Goldbarre, "You're working the exact same muscles a skater does. You'll definitely get a skater's booty from this."
It makes perfect sense for her to combine elements of her sport with barre, which she's obsessed with. "I love working out when I'm home," she said. "I try to do four to five days a week. I love the feeling of walking out of a class. That's just an addictive feeling for me. I'm pretty lucky that one of my best girlfriends is a barre teacher."
Article continues below advertisement
Running And Yoga
Aside from barre, the gold medalist keeps fit by taking her dog for a run. She added, "I also love this place in Santa Monica called YogaHop that I'm addicted to. I'll go on binges when I realize every single day I went to YogaHop. Of course, I go to the rink sometimes."
She explained, "I don't think there was really ever a day where I walked off the ice and was like meh. I was always excited, so I feel like I do bring that to my life now."
Healthy Snacks
Lipinski is just as mindful about what she eats. Her go-to snacks always include healthy smoothies and she also loves almond butter.
"Typically after a workout, I stop by Juice Press for a Harvey Wallbanger smoothie," she said. "Growing up skating, I also always went to the rink with a banana in hand, so when I'm working out I'll grab a banana. A lot of times I'll also just snack on granola."