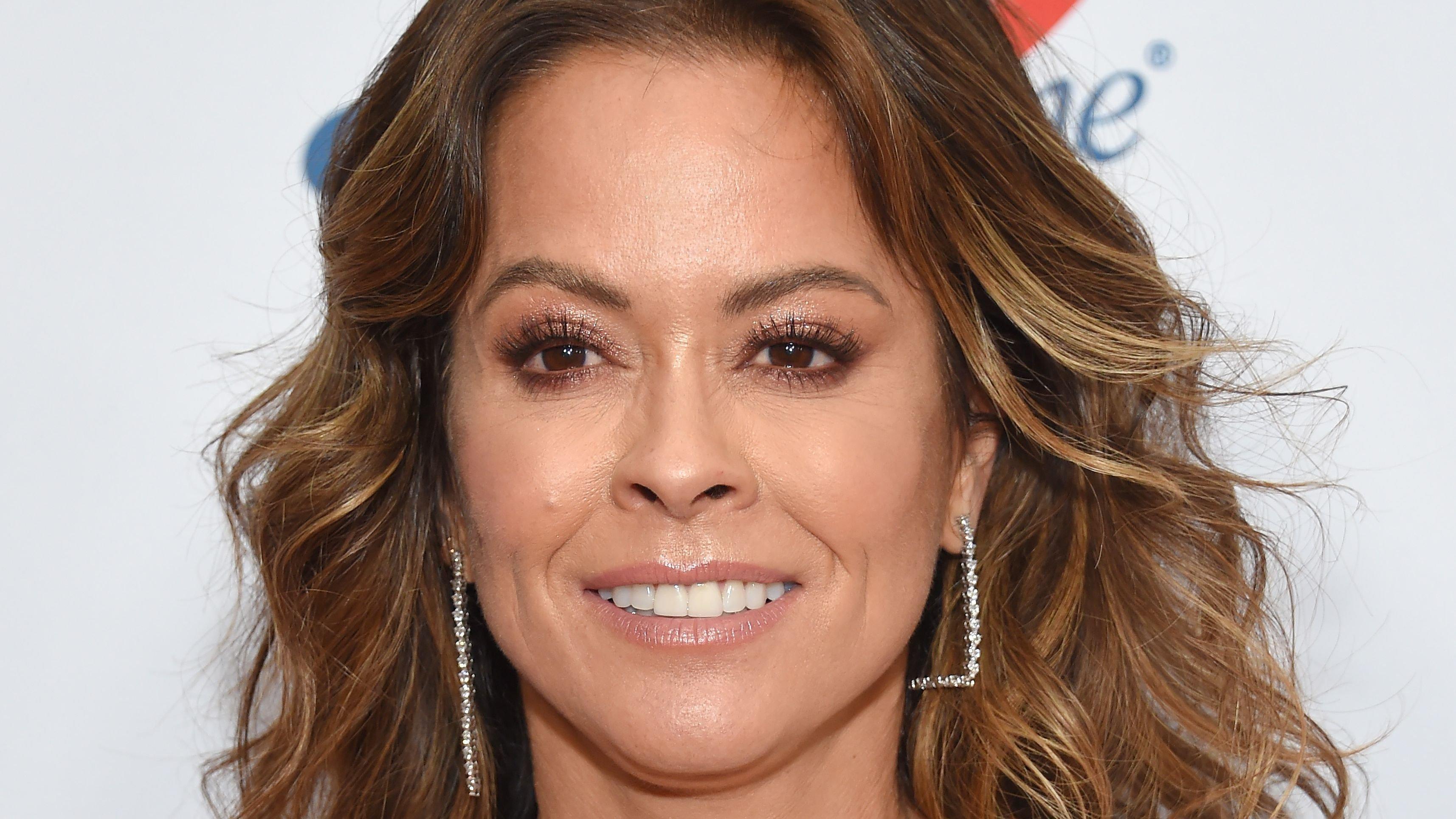 5 Times Brooke Burke Wowed In Bikinis
We've countdown 5 times Brooke Burke has wowed us in her bikini since the start of the year, and we're not even in summer yet.
Forget bikini season, this mom of 4 has been living her best life and taking to the outdoors in her teeny tiny swimsuits any chance she gets.
Article continues below advertisement
1. 'Summer Abs Are Made In The Spring'
According to this hot momma, "Summer ABS are made in the spring," and if you follow Miss Burke closely, you'll know exactly why. Brooke Burke Body (BBBody), is the TV personality's fitness and health brand – a digital gym as she calls it, focused on "target toning" while motivating, educating, and inspiring self-awareness through fitness. All year long, this fitness buff is working overtime to keep her body in top form.
Showing off her chiseled abs and toned physique in this photo taken in 95-degree sunny weather in April, Burke, 50, looked absolutely stunning wearing a tie and die string bikini with a button-up shirt and straw hat at her Malibu home.
Article continues below advertisement
2. Island Vibing In St. Barths
Vibing in St. Barths with fiancé Scott Rigsby in February, Burke flaunted yet another scorching bikini look, wearing this pink and white two-piece with a fashionable multicolored coverall by Emilio Pucci.
3. Peach Picking In Bikini
Who heads to their backyard to pick lemons and peaches in their bikini? Brooke Burke does! ... and we caught up with the bombshell to catch all the angles. Pairing a blue triangle top bikini and multicolor print bottom, the TV Actress slipped on her sun hat, yellow water boots, and pink garden gloves to fetch some peach, lemons, and herbs in her very own orchard.
Taking the time for a few snaps, she showed off her very lean bod and pert derriere, while flashing her signature smile.
Article continues below advertisement
4. Swinging Into May
Earlier this month, Brooke would wow us once again in these sizzling photoshoot pics thanks to a little help from LA-based photographer Sarah Orbanić and Emmy Award-winning makeup artist Marylin Lee Spiegel. The former Dancing With The Stars winner never looked better, rocking this cutout-style tube top and bikini bottom with flowy sheer coverall, while posing on a swing. "May mood…let's play," the beaut wrote on the post.
5. Cool Mom
Burke's 14 year-old-son Shaya may be the reason we got to see this hot momma rocking her killer abs in this bikini shot.
"Not quite sure what's cool about Scott's XL shorts and slippers, but I'll take the compliment from my son when he's dishing it out 🥰. I hope everyone had a fabulous Mother's Day.!," she wrote on an IG share with the photo and a Mother's Day message from her son.
"Happy Mother's Day to the coolest mom I know," Shaya wrote.