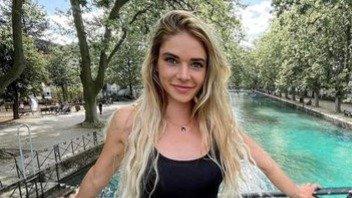 Lea Bouard In Bikini Is Ready For Summer
Olympic freestyle skierLea Bouard shared a new picture with her Instagram followers as the Winter season ended. She thanked them for their support through the skiing period and said it was time for her to engage in some fun activities.
The athlete isn't a stranger to water sports despite being a professional in snow running. Although the hectic competition season took its toll and prevented her from doing some of her favorite things, she's back home and ready for fun.
Article continues below advertisement
Back In Annecy
The German-French skier is back in Annecy, and she expressed her excitement via Instagram. She wrote a long message celebrating the close of a long winter and the beginning of the warm season. She wrote,
It feels good to be home and see all my friends again after a big winter! I'm delighted to have this time to rest and do some activities with them because I can't find the time in winter.
-
She declared her love for Annecy, saying it's where she studied at the University for four years, hence its sentimental importance.
Swimming With A Dolphin
About two years ago, Bouard swam with a Dolphin and shared the experience with her followers during her Dubai trip. She wore a scuba swimsuit, although it's not visible in her picture because she submerged her body up to her neck in the pool.
The Dolphin also cozied up to the Olympian equally submerged up to its neck, and it pecked her on the cheek in the second slide. Bouard was all smiles as the camera captured the genuine moment.
Article continues below advertisement
Surfing In Annecy
Another thing Bouard loves about the summer and the open sea is surfing. She's been very open about her love for leisure activities, and she's good at it too. She wore a white bikini with a black life jacket and rode a small wave on Lake Annecy. Later on, she covered up with an oversized teal t-shirt as she switched to a boat ride to relax her muscles after surfing.
Boat Rides On The Open Sea
Bouard enjoys boat rides on the sea during heat waves. The athlete makes the most of her location, and as an Island girl, the open sea is an extension of her being. She shared a picture of herself enjoying such a ride in an oversized t-shirt and white bikini bottoms. Her blonde hair fell in wet streaks around her face while she propped a sunglass on her head.