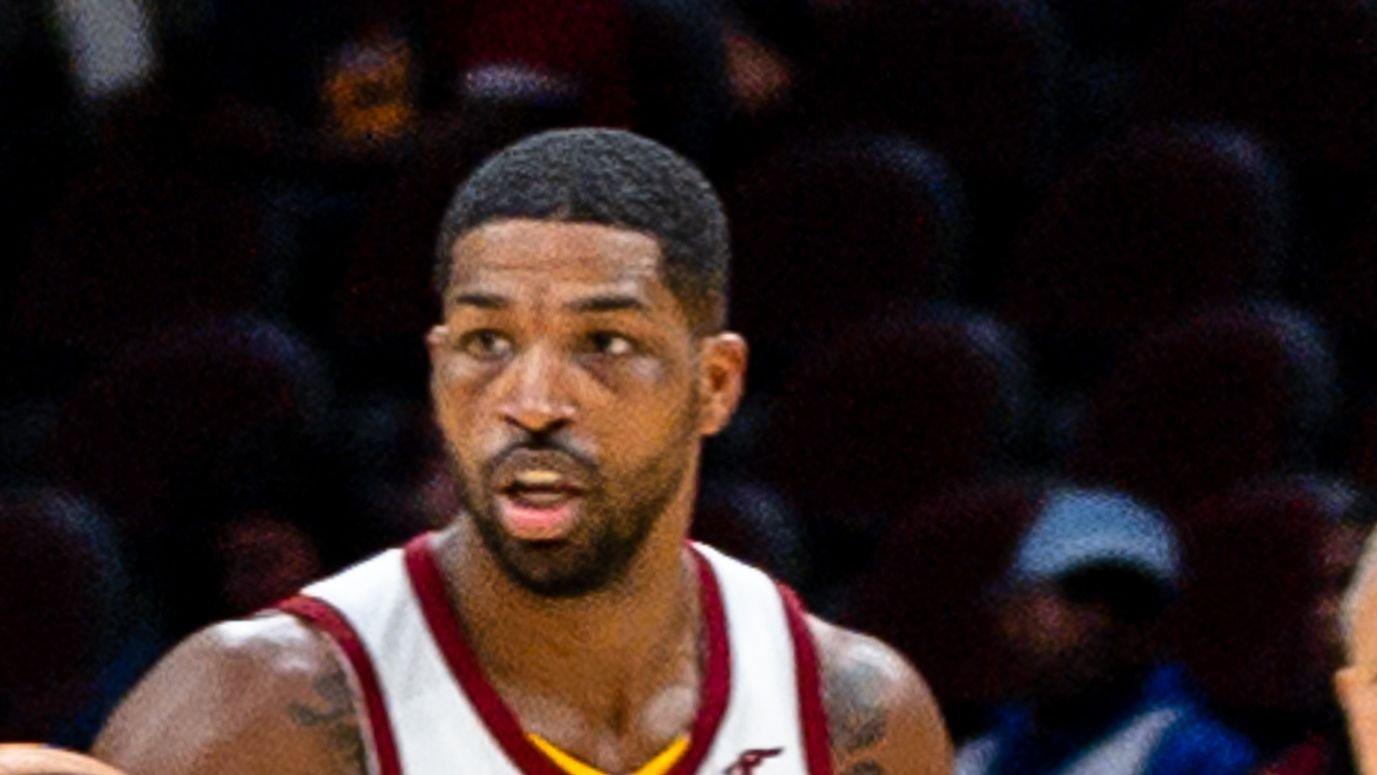 Tristan Thompson Sells Encino Home Listed For Two Years
Tristan Thompson finally sold his Los Angeles home. The Canadian professional basketball player's house took forever before it eventually got a buyer. Here are the details of how the deal went down.
Article continues below advertisement
Finally, A New Owner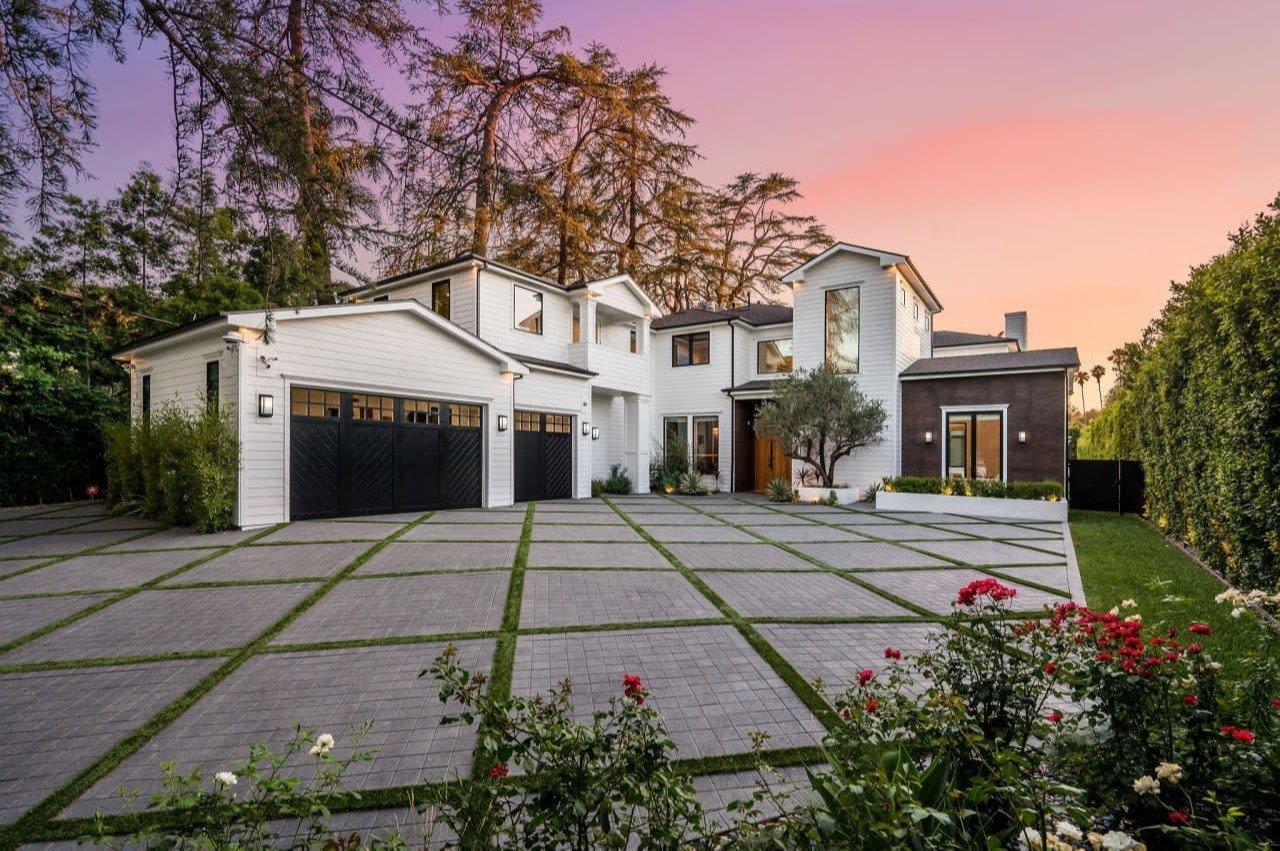 Now playing for the Chicago Bulls of the National Basketball Association, Thompson ditched his fancy Los Angeles home, but it took almost two years before he finally got a buyer.
Thompson, 31, Purchased the modern farmhouse-style residence for $6.5 million, but he put it back on sale just over a year later for an asking price of $8.5 million. As it took longer and still no owner, the athlete slashed his initial asking amount to $7.9 million in May 2021.
The residents remained unoccupied for almost a year until a buyer eventually plunked down $7.825 million, claiming the home. The sale was nothing over the top, but it was nicely profitable.
Inside Thompson's Los Angeles Mansion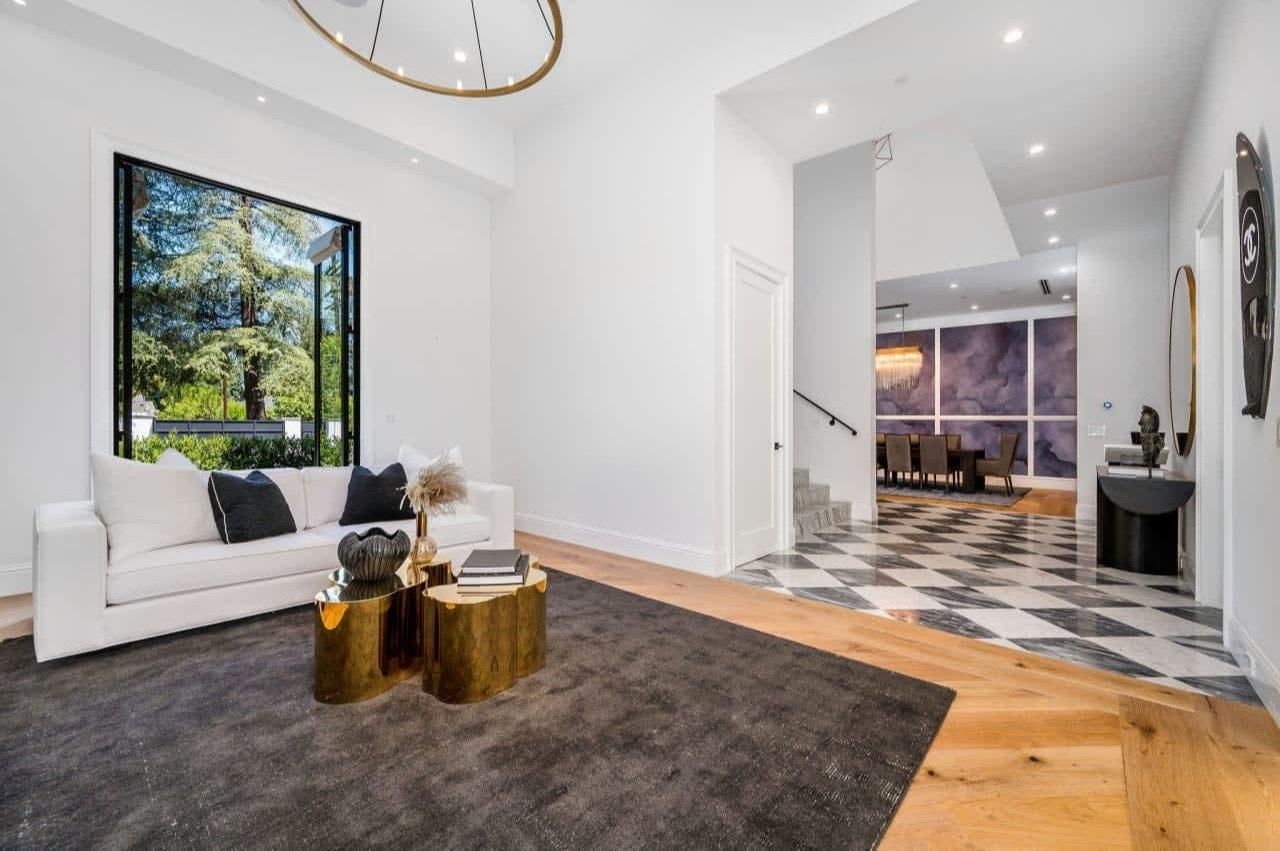 Located in the popular and exorbitant suburb of Encino, the five-bedroom and 6.5-bath house boasts a poolside guesthouse with additional two bedrooms and a bathroom. The glamorous interior, designed to Thompson's liking by Ryan Saghian, an LA-based interior designer, comprises formal living and dining areas on either side of a marble-floored foyer, marble-clad stairs, and a glass-enclosed bar cellar.
It also has a massive, double-island kitchen with a library-inspired breakfast room. It has minimal marble fireplaces that are just perfect, and the small study provides a cozy atmosphere. While Thompson resided in the lux building, he added a plush home theater with an oversized velvet couch and textured wallpaper to the already beautiful structure.
Article continues below advertisement
Large Expanse Of Home Space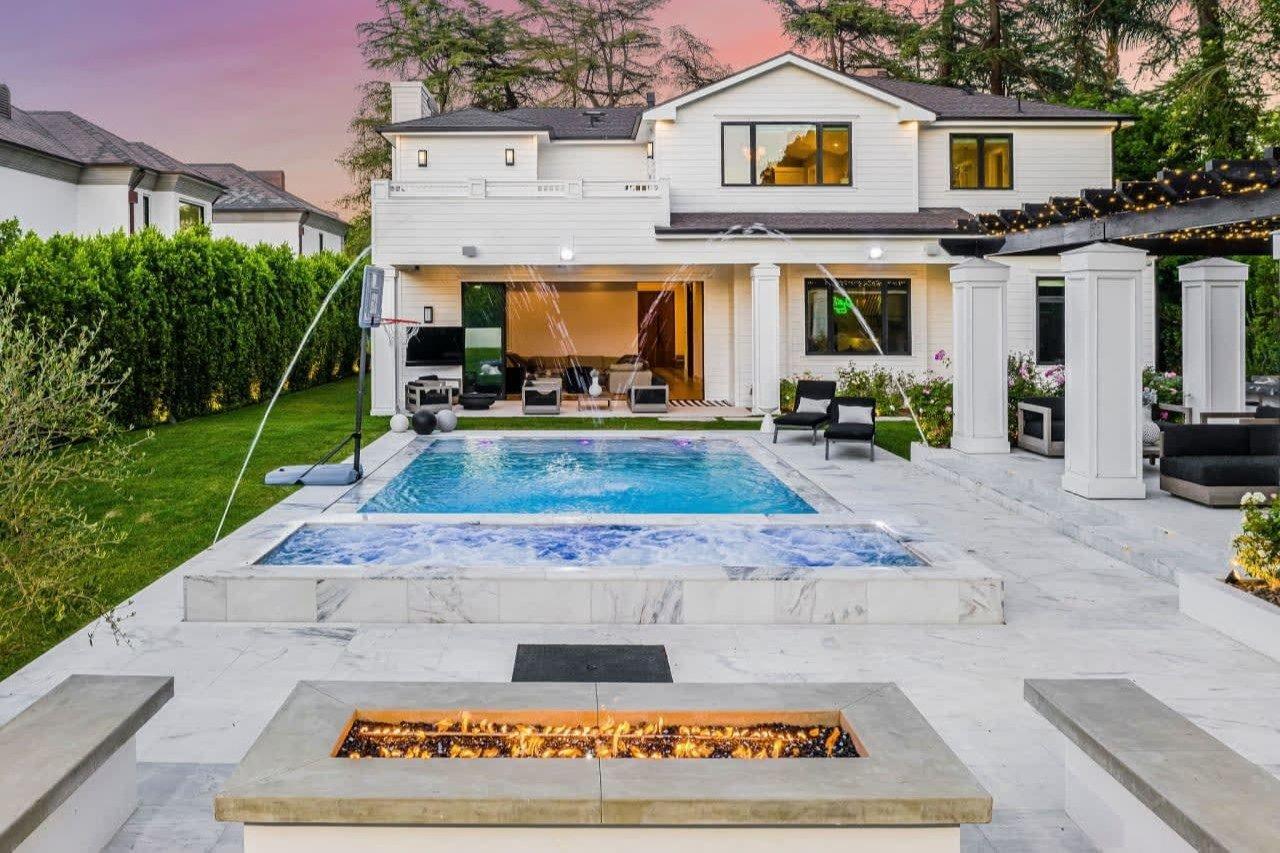 When it comes to Thompson's Los Angeles mansion, every part is designed to fit the classic and high-price lifestyle of celebrities. The nearly 10,000-square-foot contains a gated motor court and a three-car garage.
The hedge-privatized backyard is nothing short of magnificent with a sweep of sod, a trellis-covered entertaining patio with an outdoor kitchen. It also boasts a fire pit and an oversized spa that spills over into a simple rectangular swimming pool. The structure is surrounded by celebrity neighbors, and Tomer Fridman held the listing.
Updates On Thompson
The NBA star has notably had a hard time putting a stable foot on the ground lately. Before he got signed with the Chicago Bulls on a one-year, $1 million contract, the athlete has moved to four teams since leaving the Cleveland Cavaliers in 2020.
His current $1-million contract is a fraction of what he earned during his last years with the Cleveland Cavaliers. Amid his unstable work environment, Thompson also has many dramas going on in his private life. In 2019 he was ordered to pay his first baby mama $40,000 a month in child support, plus other costs.
He and reality TV star Khloé Kardashian, with whom he has a four-year-old daughter, True, ended their relationship last summer, not too long before he confirmed he had fathered another child with personal trainer Maralee Nichols.
Baby Mama Drama
Thompson has been in the middle of a dramatic, highly publicized legal battle since Nicholas filed a lawsuit claiming he was the father of her child. After initially denying Nicholas' claim, the athlete admitted to being the father of Nicholas's son when the paternity test result surfaced.
Since then, Nicholas has accused Thompson of not giving their child any attention. Meanwhile, Thompson's actions seemed to have fueled Nicholas' new petition. The model, 31, heated her legal battle against Thompson as she filed a new petition at a Los Angeles court, requesting a "guideline monthly child support of $47,424." She has also asked that the court order the NBA star to pay her legal fees, which have exceeded $1 million.