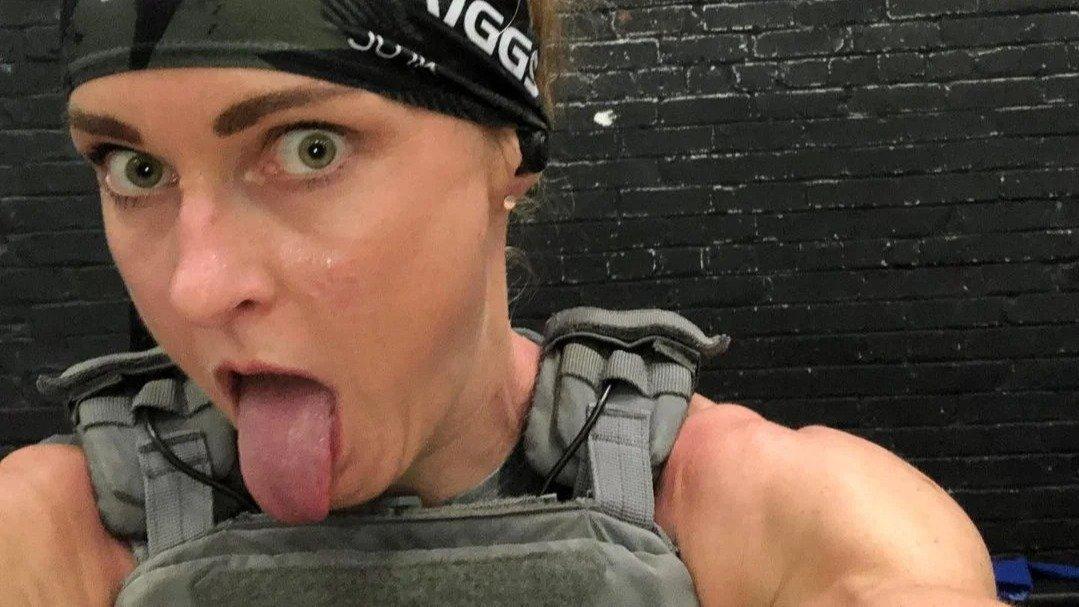 Crossfit Athlete Samantha Briggs In Swimsuit Enjoys Recovery Day
Samantha Briggs is the equivalent of female CrossFit royalty in the United Kingdom. While Samantha has worked hard to become a world champion in one of the most demanding sports, she has a unique method of unwinding and enjoying herself. The 40-year-old athlete makes time for some bikini moments and enjoys good times with her friends.
Keep scrolling for rare photos of Samantha in bikinis.
Article continues below advertisement
Recovery Day With Friends
While having an ice bath is of great importance to athletes because of its numerous benefits, Samantha particularly enjoys the therapy because she gets to have it in the company of her friends.
Recently, she uploaded a photo of her and her friends having an ice bath and looking so happy while sharing lovely moments. Samantha was clad in a grey swimsuit that displayed her toned arms while the rest of her body was in the pool.
Pondering On 2022 Goals
One word that describes Samantha is "goal driven." The Crossfit Athlete who is popularly regarded as the fittest woman on earth has built and maintained her body by staying committed to her goals.
Earlier this year, she took to her Instagram page to share a photo of her sitting beside the pool clad in a two-piece black bikini that put her insane abs on display.
She captioned the photo, "Pondering my 2022 goals🤔 I like to take the time to reflect on the year past, be grateful for all the things that went well and analyze where could I make improvements. My goal remains the Samanthae - to be the best I can be in any given moment. What are your goals for 2022?"
Article continues below advertisement
Response From Inspired Fans
Samantha, the author of "Start Your Engines: My Unstoppable CrossFit Journey," has always been a big inspiration to her fans, especially in the world of fitness and healthy living. As a result, her post got her fans talking about their goals for the year.
"Be more focused in the gym and meditate more," commented one fan.
"To heal this muscle injury that keeps lingering. And to lose fat," said another fan.
"Samanthae, just to be the best I can be in any given moment," commented another fan.
Happy Feet
Samantha works so hard, but that does not stop her from giving herself a good treat. "Just over here trying to get a tan and make my feet feel happy," she captioned a photo of her sitting at the poolside with her feet in the pool.
She was also clad in a black two-piece bikini that revealed her toned body.
Samantha has made it her life's mission to keep in shape. Her 662,000 Instagram followers have been following her journey and have been blown away by how compelling and motivating she is, especially in a bikini.