Inside Ben Simmons' Jersey Mansion Just Sold To Nick Castellanos
Former Philadelphia 76ers and current Brooklyn Nets player Ben Simmons has decided to embark on the next chapter of his life. According to reports, he has sold his Moorehead, New Jersey home this week to Philadelphia Phillies outfielder Nick Castellanos.
Nick, who inked a five-year, $100 million deal with the Phillies in March, is reportedly paid $4.55 million for the mansion. The three-story estate, which is nestled on a cul-de-sac, lacks some outdoor facilities, however, it has some catchy modern amenities.
Continue reading to see inside the magnificent mansion.
Article continues below advertisement
Black And White Themed Mansion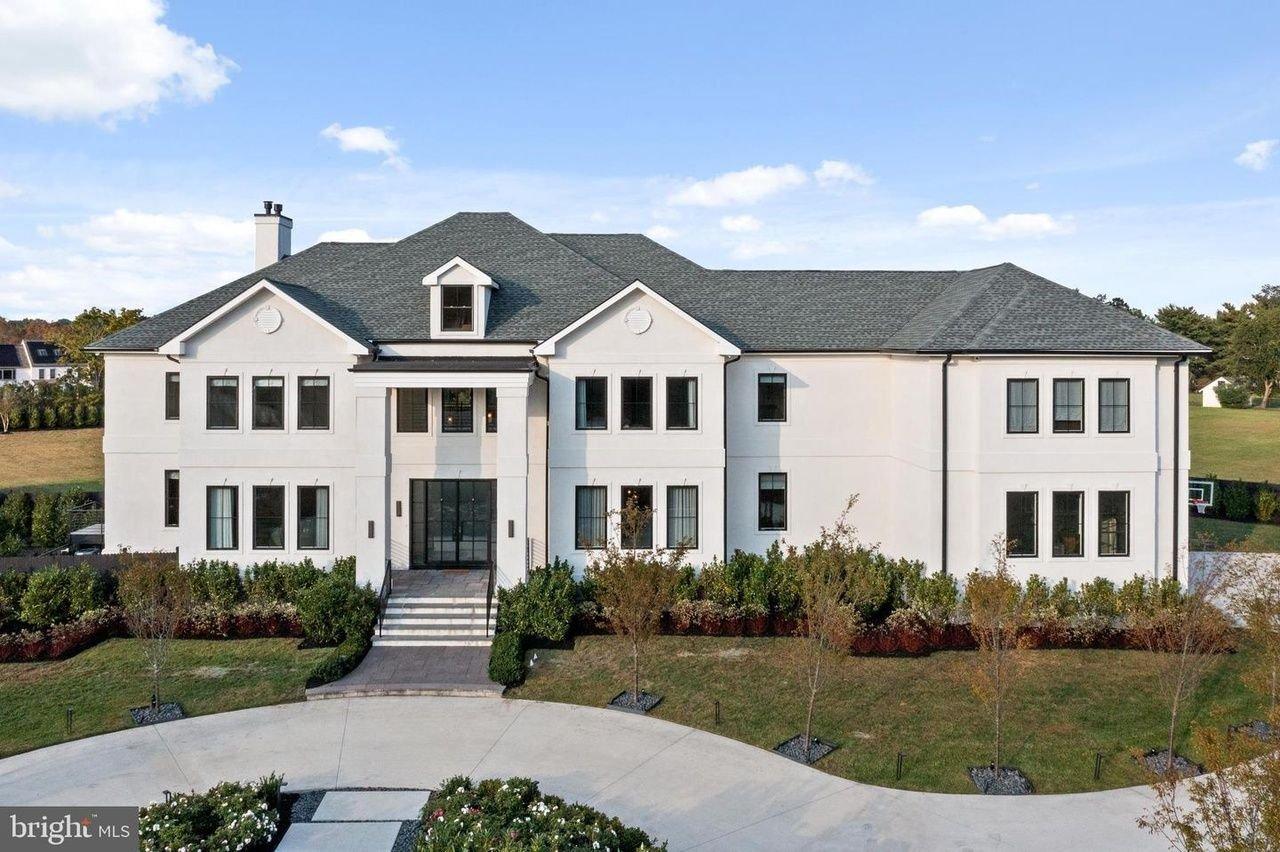 The mansion was renovated for Simmons in a predominantly black-and-white color scheme spearheaded by Philadelphia-based design company Widell and Boschetti.
The swoopy wrought-iron railings along the curved staircase in the double-height foyer were replaced with more contemporary linear railings, while the kitchen was remodeled with wacky zebra-like quartz counters.
More Highlights Of The Mansion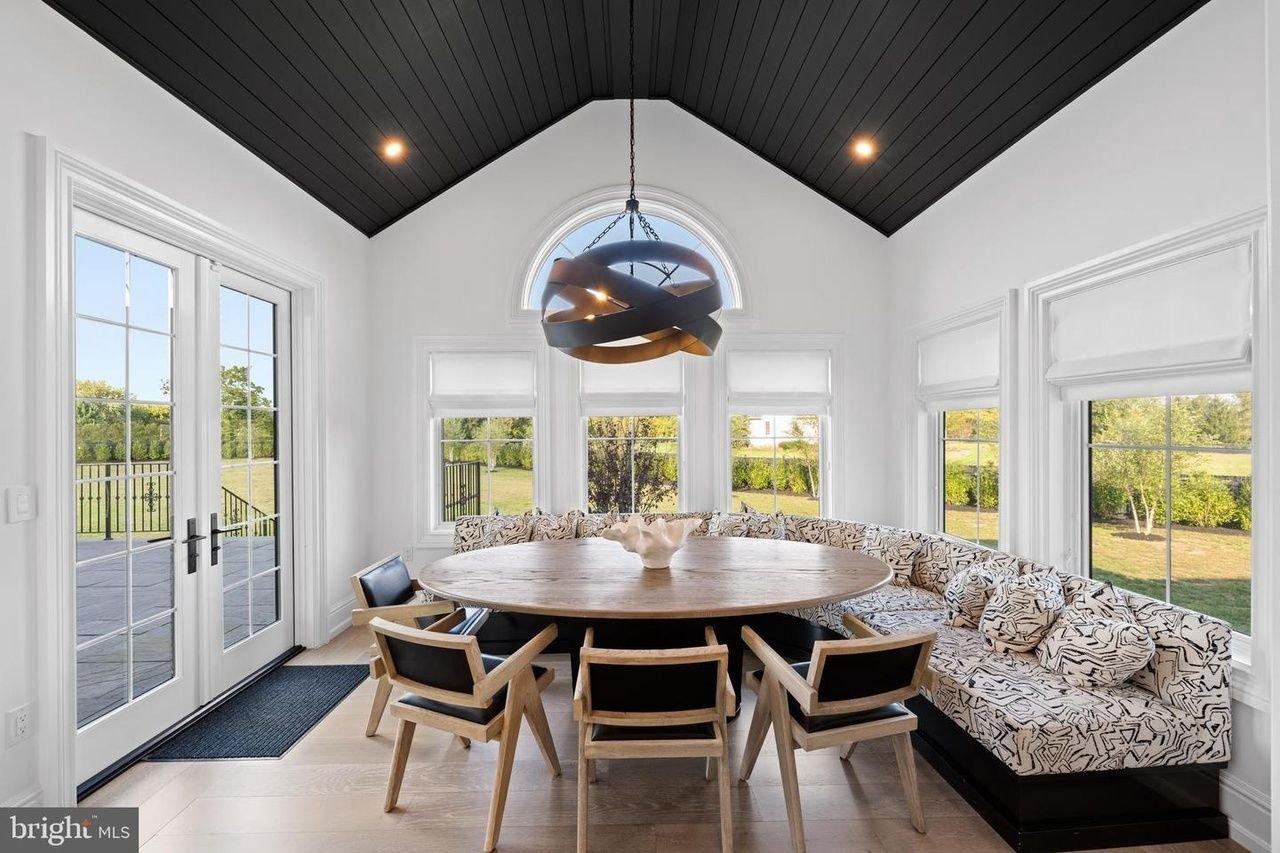 In the enormous dining room, the ceiling was lacquered, and a glass-enclosed wine-display cabinet was built, while the fireplace and wet bar in the second-floor primary bedroom were given minimalistic makeovers.
A restroom is zhushed up with graffiti-covered tiles while the Brooklyn Nets player's numerous jerseys are mounted and displayed in a lengthy corridor. The walk-out basement, which Simmons turned into an extensive leisure and recreation facility, received the most comprehensive and possibly most expensive upgrades.
A large kitchenette and candy room, a full-service bar, a private gaming room, and a ventilated cigar lounge are also available. High-tech audio-visual systems, a comprehensive security system, and an elevator are just a few of the home's many high-tech creature comforts.
Article continues below advertisement
A Private Abode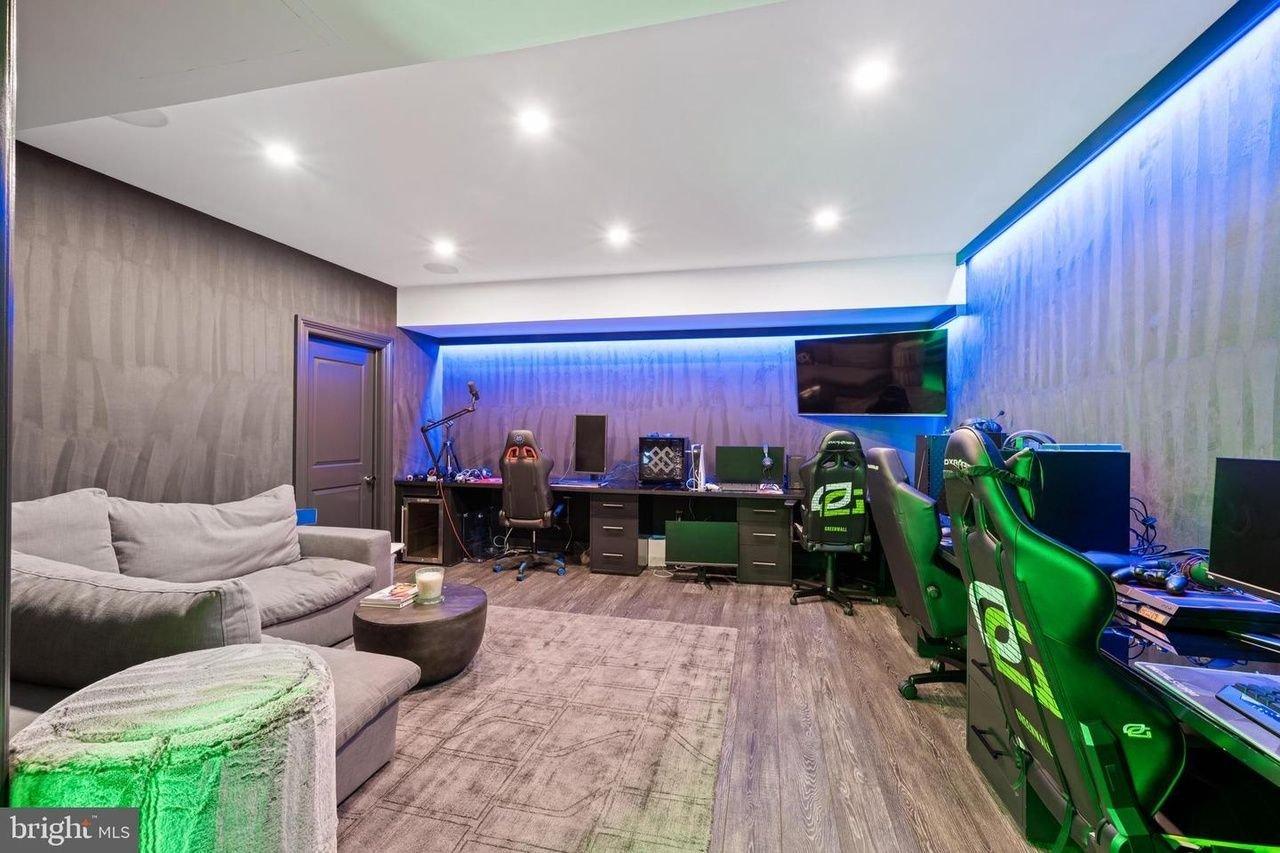 With a double-gated driveway that scoops around to a side-facing three-car garage, the property spans 1.78 fully irrigated and landscaped acres. Privacy is provided by six-foot fencing and smart plantings, although there is no pool, which is disappointing. However, according to the marketing materials, the grounds have a faux-turf dog park/play children's area.
Reorganizing His Real Estate Portfolio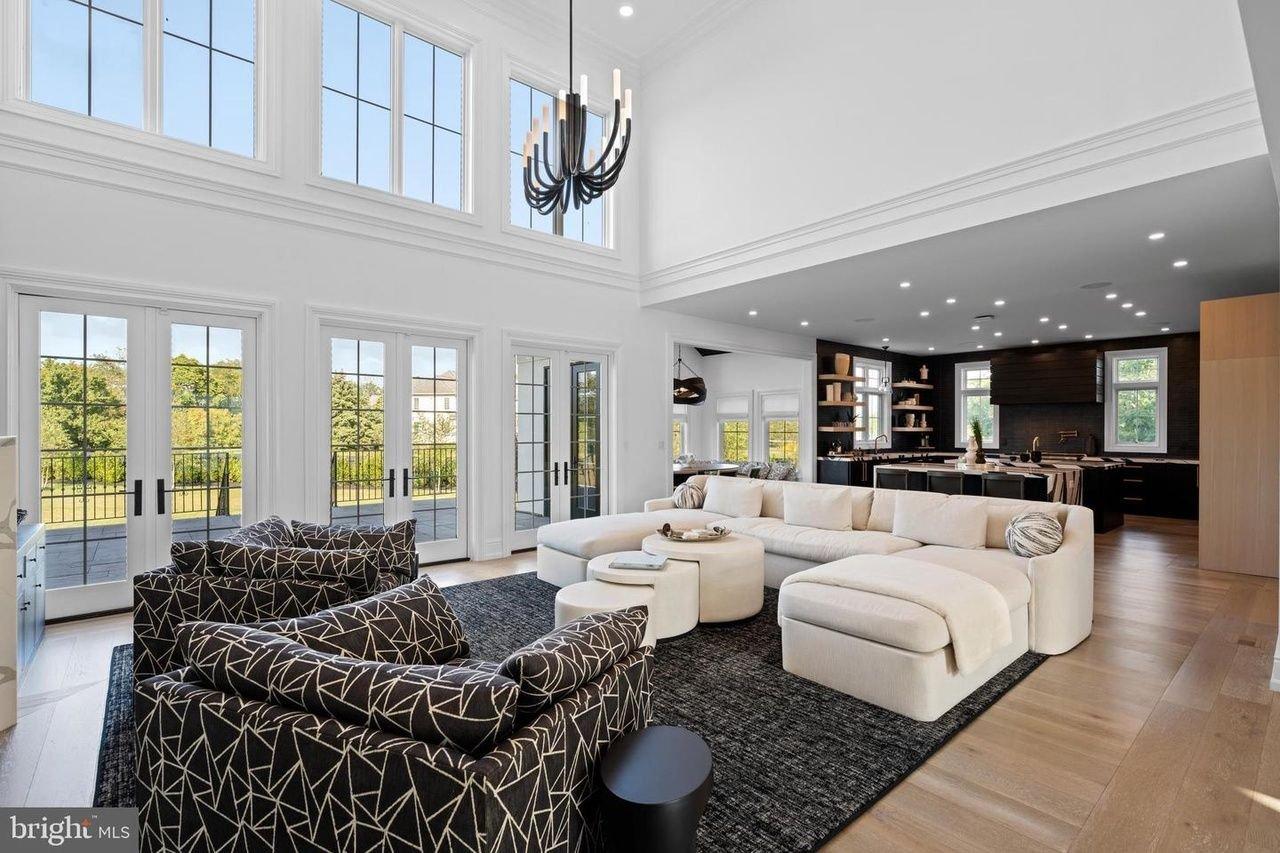 Simmons has been reorganizing his cross-country real estate portfolio. He spent $17.5 million last summer on a "modern farmhouse" in L.A.'s posh Hidden Hills neighborhood, where some family members of his ex-girlfriend Kendall Jenner famously own large estates.
Simmons also put his luxurious property at the Ritz Carlton Residences in downtown Philadelphia on the market for $3.1 million immediately after requesting the trade last fall; the asking price has now slipped to a little under $3 million.
Article continues below advertisement
Quite A Sum On Renovations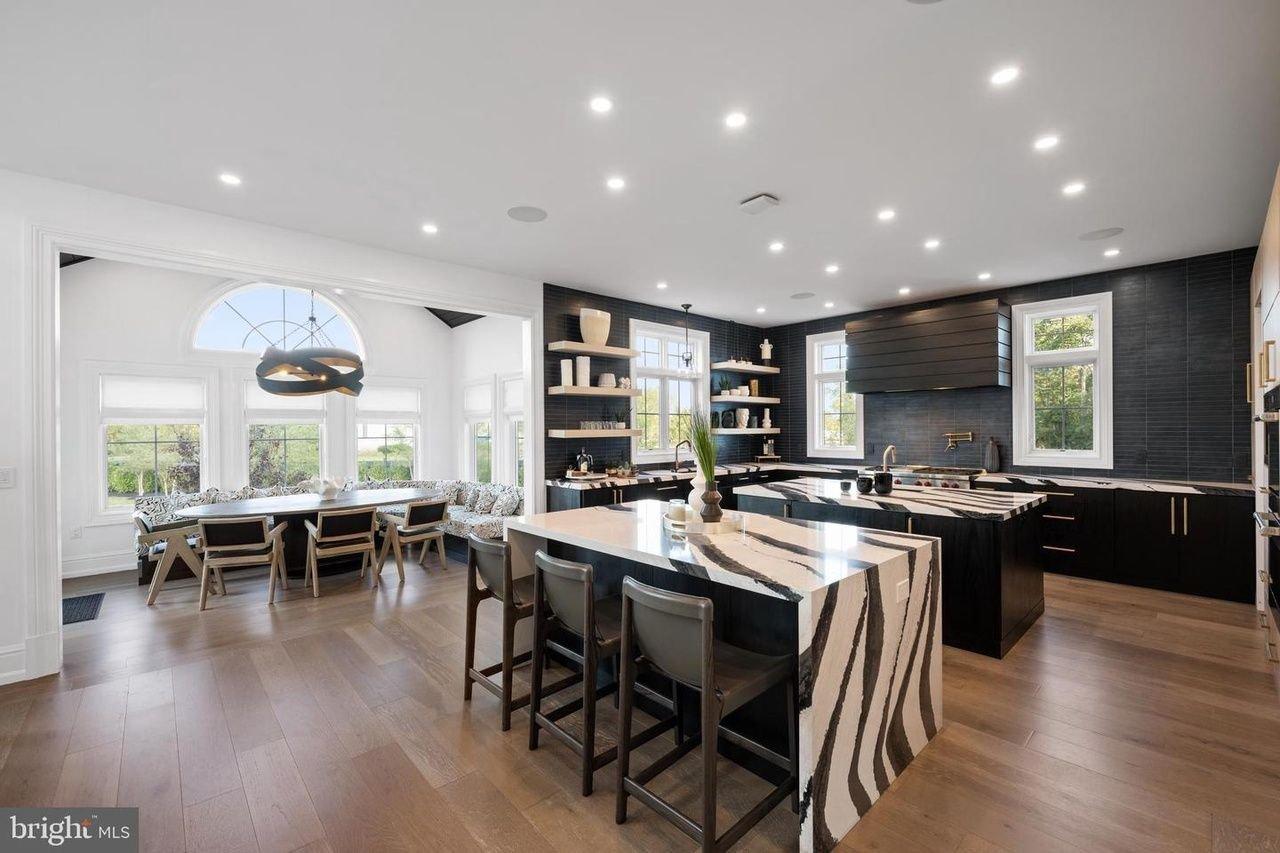 The mansion's sale price is nearly double the $2.375 million Simmons spent for the then-new property in 2019. Still, the $2.2 million profit was almost certainly eaten up, if not wholly wiped, by the numerous pricey improvements he made throughout the six-bedroom, six-and-a-half-bath estate.
Simmons' Current Season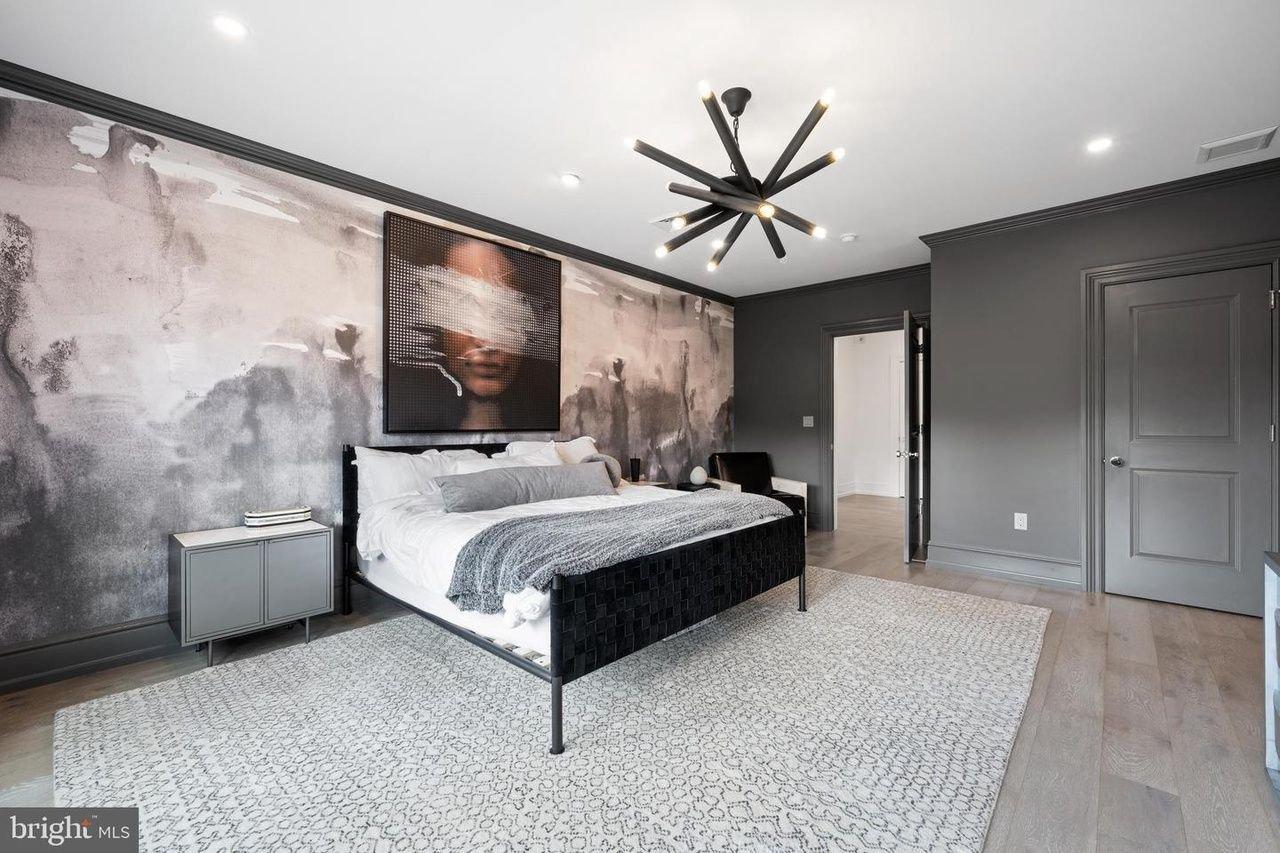 Simmons has endured a terrible season in the NBA. He had a torrid time with the 76ers and requested a trade from the Philadelphia team, citing his mental health. A blockbuster midseason trade saw him move to the Brooklyn Nets with James Harden moving in the opposite direction.
However, the move to Brooklyn hasn't been enjoyable for Simmons, who is yet to play a single game for his new team. In the playoffs, the nets suffered an embarrassing 4-0 series defeat to the Boston Celtics, ending their hopes for an NBA championship.
However, all hope is not lost, as Simmons, who has been struggling with injuries, will surely bounce back next season and contribute his quota to ensure the success of the Nets on the court. He might also get himself a new home in New York to ease into life in the city. Only time will tell.