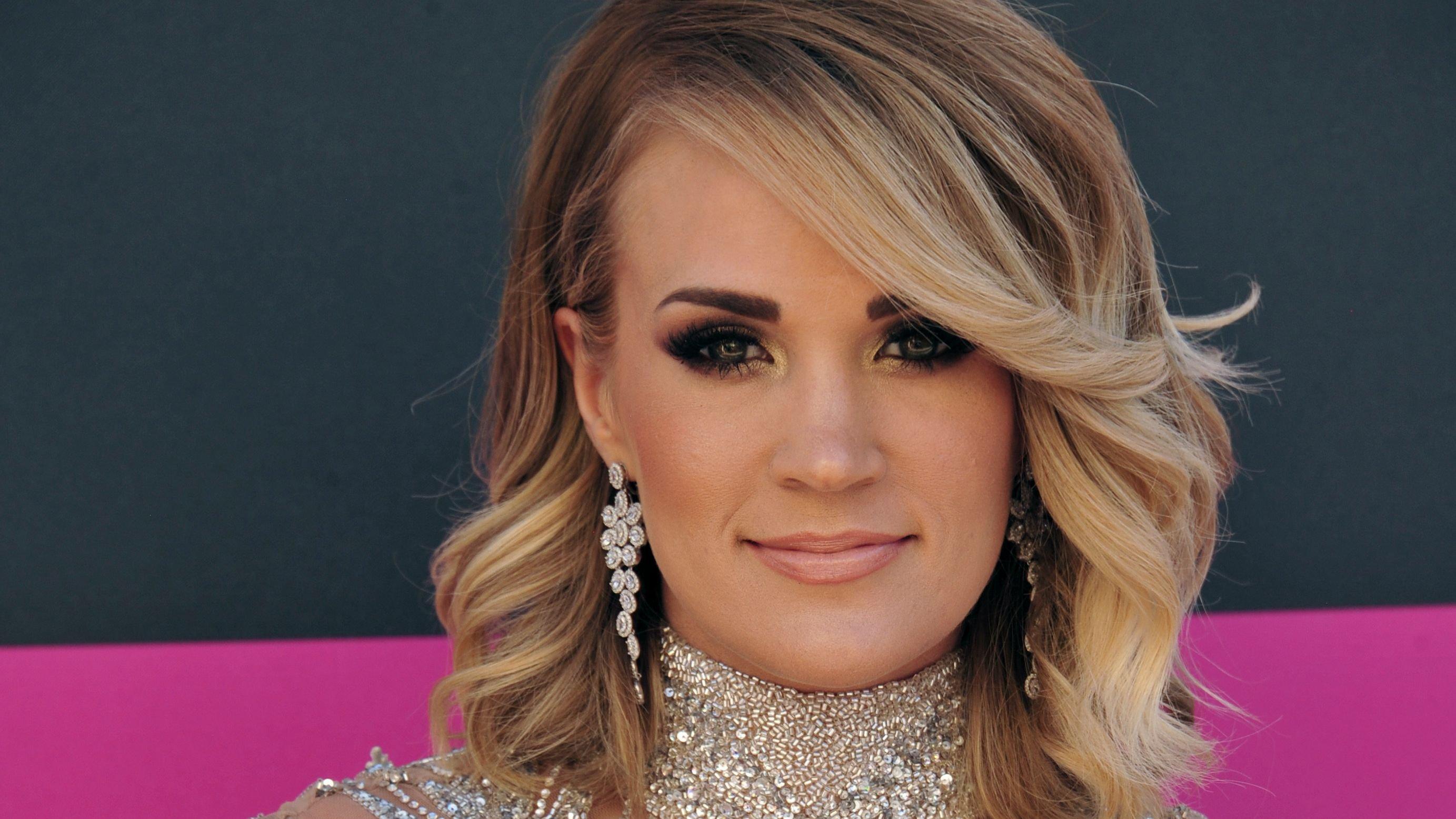 Carrie Underwood's Past Flings And Loves
Carrie Underwood has kissed a few (handsome) frogs in her lifetime before finally settling down with the love of her life, hubby Mike Fisher.
The famous singer, 39, who was named the winner of the fourth season of the reality TV music competition show, American Idol in 2005, quickly rose to celebrity with a consistent string of hit songs and chart-topping studio albums, such as My Savior, Carnival Ride, Blown Away, and Cry Pretty.
The Oklahoma native is now regarded as one of the most talented and highest-certified female country artists of all time, having won 15 American Music Awards, 11 Billboard Music Awards, and seven Grammy Awards. Not to mention ventures into acting, as well as a New York Times best-selling author and CEO of a fitness clothing line, 'CALIA by Carrie.'
Article continues below advertisement
It's no wonder she was one of the most sought-after celebs during her single days. We've taken a trip down memory lane to recall Carrie's past flings and loves starting with her college sweetheart.
Article continues below advertisement
Drake Clark
As a teenager, Carrie had her first 'real relationship' with college boyfriend Drake Clark from 2002 to 2005 when the two attended Northeastern State University. It was the first time experiencing heartbreak she revealed in an article in The Sydney Morning Herald magazine. "It was the first and last time I ever got dumped", she said.
"It taught me a lot about myself, that I didn't like getting my heart broken, and that sometimes people don't love you back. But that's okay, because my life would have worked out different if he had," she added.
-
Tony Romo
A year after winning American Idol, Carrie reportedly started dating former Dallas Cowboys American Football quarterback Tony Romo in 2006. The following year in May 2007, the two confirmed dating rumors when they walked the red carpet at the Academy of Country Music Awards in Las Vegas.
Carrie was later spotted at Romo's 27th birthday party the following month where she sang karaoke. The two became pretty close over the next few months; she even attended a Cowboys football game.
Carrie and Tony reportedly split in October 2007, the Blown Away singer admitted to Entertainment Weekly magazine that the quarterback was more into football than their relationship.
"I don't know if it's that I'm not quite his type or whatever, but I don't think he's at the point in his life where he would be willing to sacrifice football. He hated so much that people thought that he was paying more attention to me, and that was causing him to not do well," she said.
-
Underwood also told the magazine, "The Cowboys are still my favorite team — no matter what happens with us."
Article continues below advertisement
Chace Crawford
By the time 2008 rolled around, Carrie got hot and heavy with Gossip Girl actor Chace Crawford. Though they didn't date for too long, were spotted looking pretty inseparable while hanging out at various hot spots in New York, including the Manhattan's Marquee nightclub, and at the Gramercy Park Hotel's Rose Bar.
The couple however ended their romance in April 2008, where shortly after Carrie interviewed with Extra magazine, saying, "It was completely mutual. We broke up over text so … it's like 'peace out.'"
She also revealed the reason for parting ways, stating, "It just didn't work. We both knew it didn't work and had no hard feelings at all, whatsoever." Sources close to the couple claimed that Carrie was the one to call things off after Chace got tired of her downplaying their relationship in the media.
Travis Lane Stork
In the summer of 2008, the Somethin' Bad singer was romantically linked to Travis Stork, the handsome doctor on the syndicated daytime talk show The Doctors and former contestant on the reality show, The Bachelor: Paris. The two had a short fling spanning just about 4 months from August to September 2008 but not much is known about their romance.
Mike Fisher
Carrie's prince charming, NHL star Mike Fisher would officially sweep her off her feet when they met at one of her concerts in 2008.
During an appearance on The Tyler Oakley Show, the Church Bells singer said the ice hockey player was a fan who was introduced to her by a mutual friend and Carrie's bassist Mark Childers. After their meet, she texted Childers to say Mike was "hot, hot, hot."
They exchanged numbers but continued a long-distance relationship as she was living in Tennessee, while he was playing hockey in Canada. Three months later, they went on their first date, to then get engaged in December 2009, and eventually tie the knot on July 10, 2010, at the Ritz-Carlton in Georgia.
Mike, 41, and Carrie Underwood have been married for 11 years and had their first child, Isaiah, in 2015. At the 2018 CMA Awards, a pregnant Carrie revealed her second child's gender - a boy Jacob Bryan, who was born in 2019.