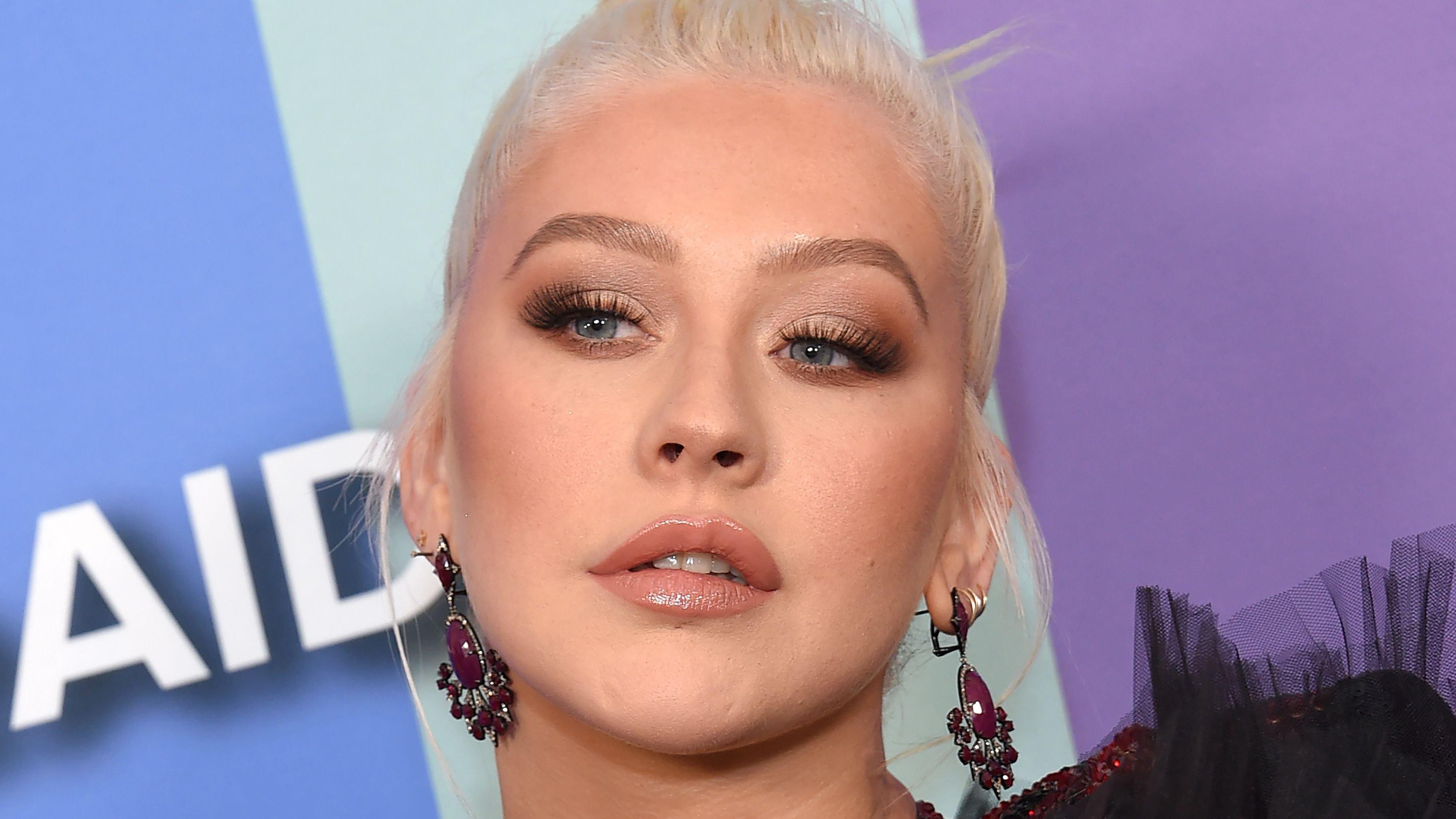 Christina Aguilera Rocks Leather Gloves, Goes Topless In Bikini
Stage presence and Christina Aguilera are 5 & 6, but nothing compares to her risque concert fashion that will leave the fans breathless!
Last year, the 41-year-old singer brought her A-Game in anticipation of her 41st birthday, proving that sexy has no age or limit. From the photoshoot to her concert outfit, Aguilera served undisputed fire content.
Article continues below advertisement
Xtina XLI Is Not Playing!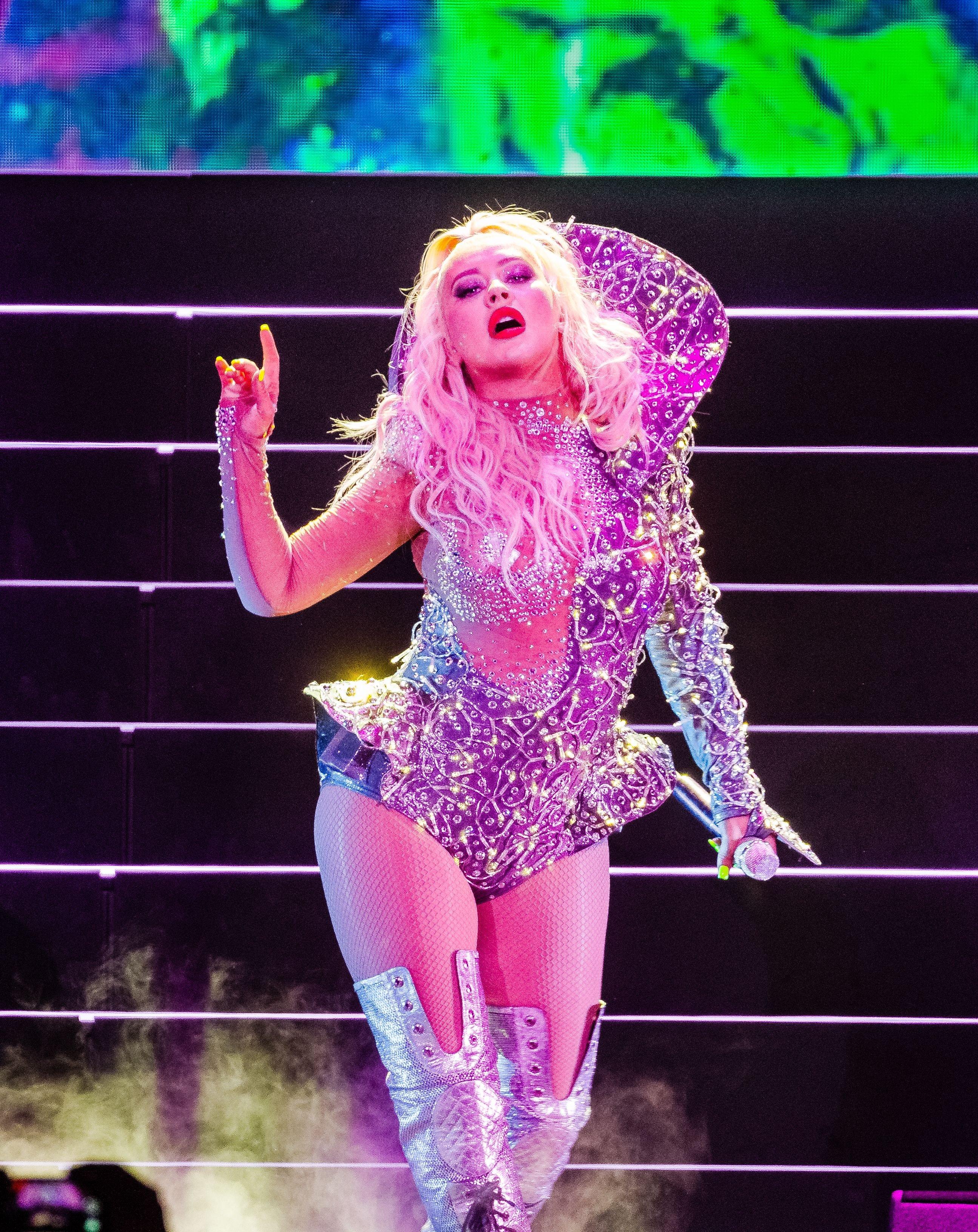 In anticipation of her 41st birthday, Aguilera posed topless, covering her boobs with a bone-straight silver-blonde weave and black-laced leather-gloved hands. The opera gloves were the only other clothing on the pop icon's body asides from her unseen underwear.
In the second slide, she added dark black sunshades to her look, complimenting her dark-lined lips and nude blush pink ombre lipstick. The popstar ushered in her new era with a bang, and it's been up since then.
Is It A Bodysuit Or Her Skin?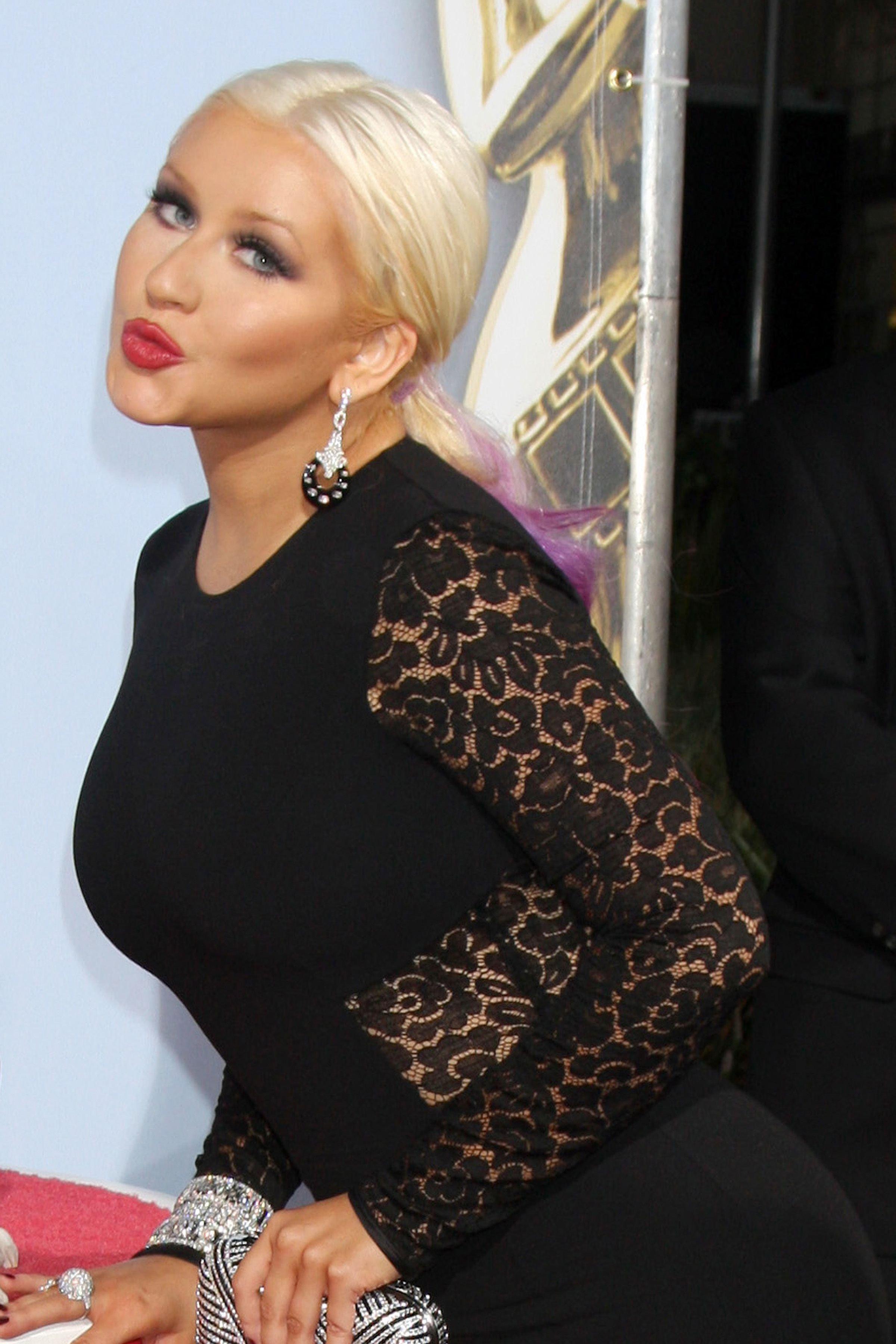 Last fall, she performed in a peculiar skintight bodysuit made in her skin tone at the Ladyland concert. Because she wore a sparkly bikini bottom and purple satin opera gloves, it was difficult to determine whether it was a bodysuit or her natural body. However, her lack of a navel button gave it away.
Aguilera completed her look with the seven-spiked crown in seafoam green and bat-shaped sunglasses making one user comment,
I love it A Sexy Statue of Liberty 🗽 costume only Xtina.
-
Article continues below advertisement
La Fuerza - Part One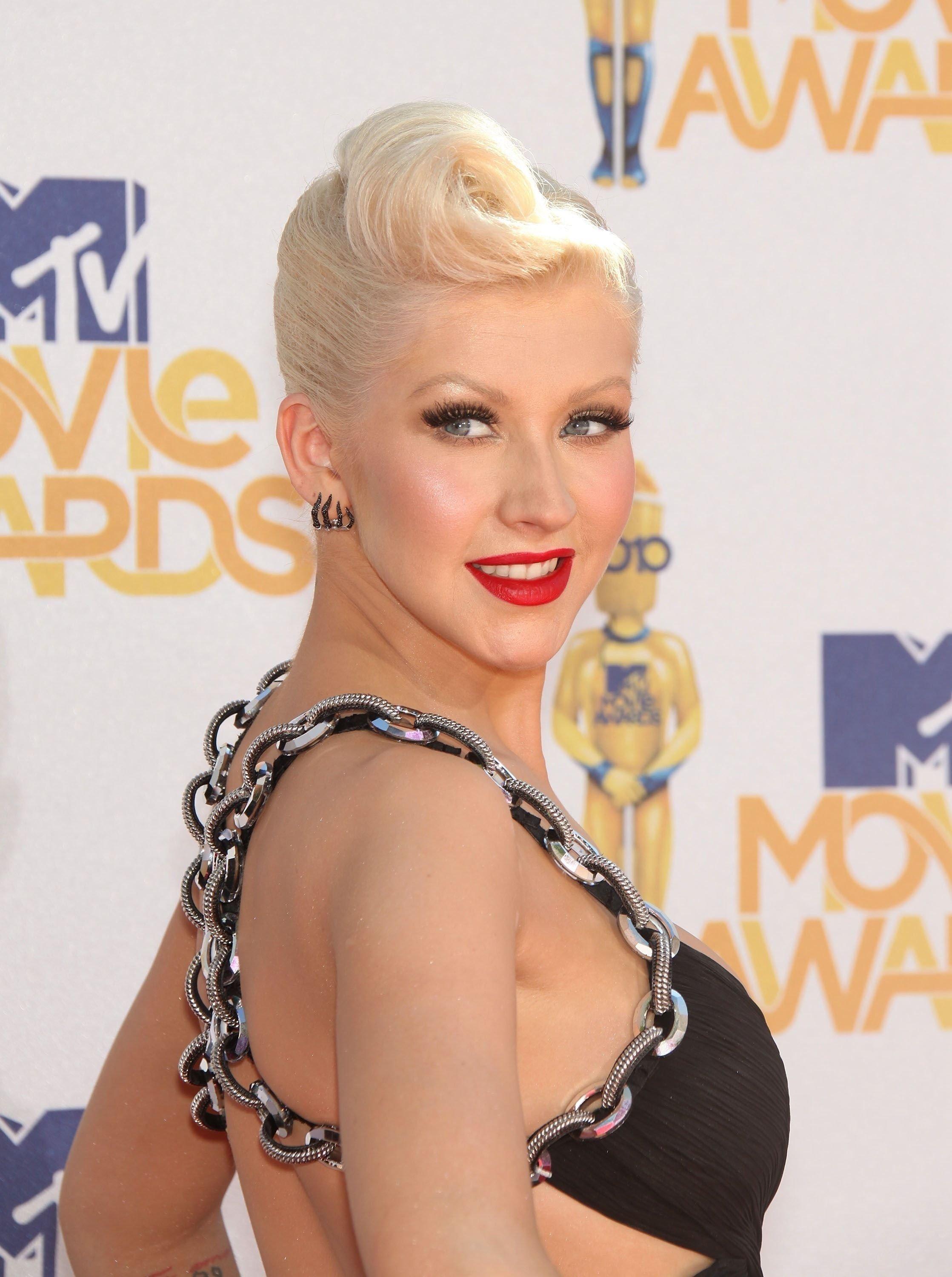 Xtina thanked her fans with another topless photo for their support of her latest album La Fuerza released earlier this year. The blurry image showed her in a long wet wavy red hair and G-string bikini bottoms.
La Fuerza, the first part of a Spanish language Extended released on January 1. According to Aguilera, it represents,
The different elements of what it means to be strong now, as I've unlocked new parts of myself as a woman, a fighter, a mother and creator.
-
Finding The Strength Within
We are all entitled to discovering ourselves, our truth and owning our own personal power in however that feels best for you... Keep discovering yourself. Always remember— even in your weakest moments, how strong you truly are!
-
Despite people thinking she didn't love her post-baby body hence the full bodysuit last year, Aguilera shut down the rumors with more bare body pictures and reminded her fans that even at their weakest moment, there's an inner strength they can always tap from and that summarizes the essence of La Fuerza.