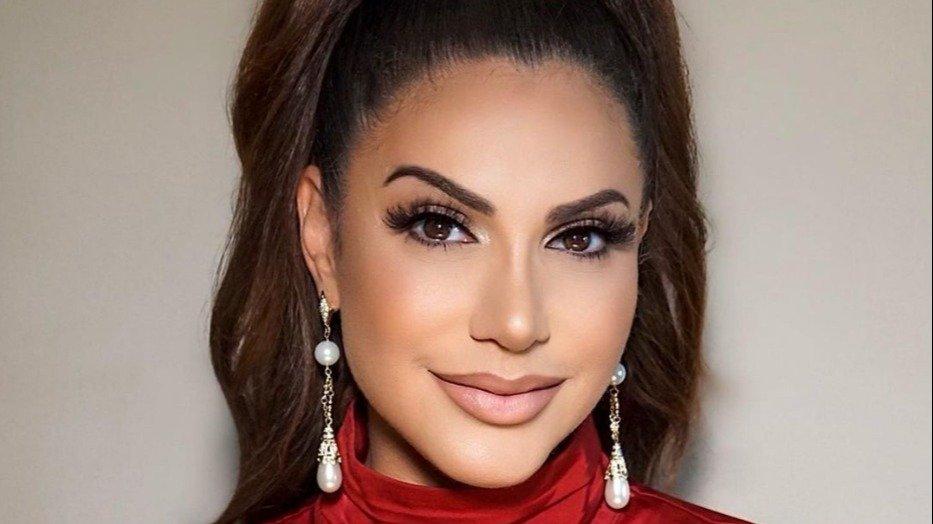 Jennifer Aydin Brought Her Receipts To 'RHONJ' Part 2 Reunion Show
While Jackie and Evan called out Teresa on her hypocrisy, Margaret and Jennifer continued to throw daggers. Still, nothing was more entertaining than Jennifer Aydin pulling out her receipts to once and for all hush up Melissa Gorga.
Article continues below advertisement
Jennifer Calls Melissa "Fake" With Her "Crooked Family"
"If we roll back to like the beginning, it was you who kinda started this sh-t between us, is that fair to say?" Melissa said, pointing to Jennifer regarding a series of shady exchanges between the two from last year's reunion show. Host Andy Cowan clarified, "you called her a crooked b…"
Prepared for the drama, Aydin came ready to tackle what she predicted would have been Gorga's accusations. "Can we talk about the crooked? Do we have a few minutes," she asked, much to Andy's concern, before pulling out chart-sized screenshots of several pieces of evidence taken from previous Instagram posts and comments.
The Receipts
"I talk fast, Andy, I talk really fast! … I just really want to come up to the Instagram post that started this whole crooked thing," Jennifer said while displaying a shot of Melissa's social media rant from last year, calling her "fake" and "phony."
"On May 19, I woke up to this (Melissa's rant) looking like this," she said, holding up a photo of herself post-rhinoplasty surgery. "This is the second day after my nose job when I was waking up to their responses," the New Jersey housewife stated while highlighting a comment from Joe Gorga supporting his wife, "You tell them, baby! Haters are going to hate."
Melissa counteracted, "Jennifer, honey, that's the name of the game. You wanted on the Real Housewives of New Jersey. That's just how it goes," she said.
Article continues below advertisement
"I Was Attacked, Andy!"
Aydin insisted that she would have never called the Gorga family "crooked" if Melissa hadn't thrown the first jab.
"To retaliate on her response, ready, was my response to her response, and the very, very last sentence – yes, we all saw it a hundred million times – [was] 'crooked family got nothing else!'"… "Okay, so this 'crooked' would have never been said if this (Melissa's rant) wasn't said okay, I was attacked, Andy!" she said. Watch the clip here.
The Ratings Went Through The Roof!
The ladies of the RHONJ continued on their winning streak this week. The ratings for part 2 of the reunion show skyrocketed after airing on Monday night when a whopping 1.132 million viewers tuned in for the epic showdown. Last week's viewership raked in 1.21 million viewers, so expectations are high for the third and final installment, which airs on Tuesday (May 17) at 8/7c on Bravo TV.