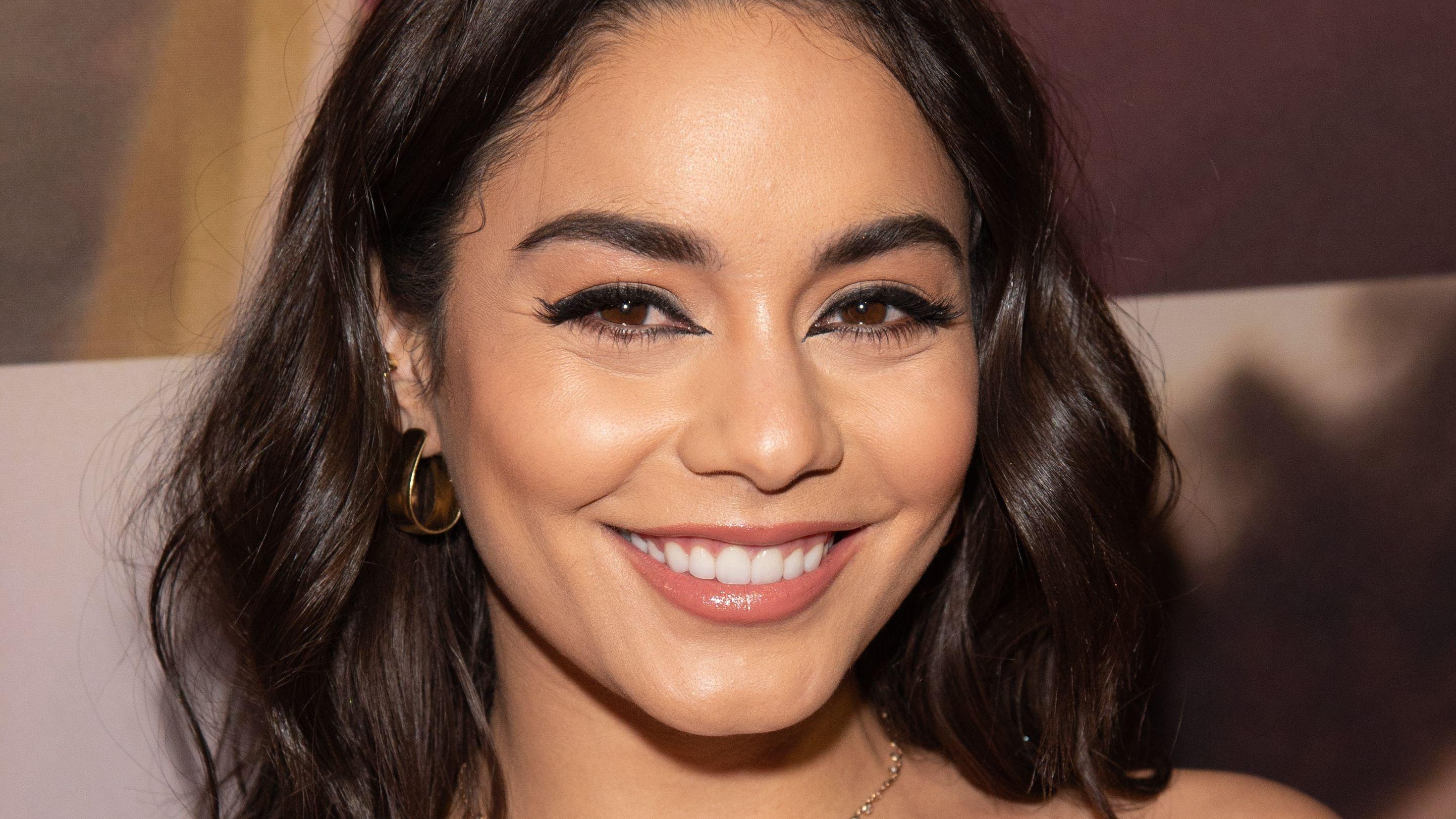 Vanessa Hudgens Dances In Fringe Top
It's been over a week since the MET Gala and its after-party was held in New York, but Vogue's red carpet hostess Vanessa Hudgens isn't over the moment. The actress shared a video of her pre-gala outfit fitting with her 45 million-plus followers. Hudgens shows off her goofy side in the clip with a cute shimmy dance and a bright smile.
The 33-year-old does an excellent job of entertaining her followers on the gram, and they share her enthusiasm by showering her with likes and compliments.
Article continues below advertisement
Shimmy, Shimmy In A Bling Top
Hudgens wore a silver-beaded fringe cropped top over a mini black skirt and shimmed back and forth to see the fringe beads in motion. The actress had a pair of silver, red bottom stiletto sandals on the floor and a complimentary bedazzled hand purse sitting on the mirror's ledge opposite her.
The High School Musical alum piled her unruly curls atop her head in a messy bun and looked pleased with the design.
Check Out The Final Look Below
The final look was even more beautiful than the fitting because she wore sparkly eyeshadow with a glossy nude lip on her face and styled her hair into a sleek braided ponytail. Hudgens paired her disco fringe top with a black skirt suit with Moschino written boldly across the back of her blazer.
Fans in the comment section wrote,
A Moschino baddie. We love to see it 🔥🔥, and cheekbones on point!!! ✨, and more sweet compliments.
-
Article continues below advertisement
Pre-MET Gala Shenanigans
In another pre-MET Gala video post, Hudgens showed herself running across the hallway in a fiery red pantsuit and white booties. She carried a black clutch purse and wore clear-lens sunglasses perched on the front of her ponytail. The actress danced to Harry Styles' chart-topping hit As it Was saying,
The Met Gala mood. After a big coffee and Before the madness🥰✨♥️.
-
One of her friends commented that she's so cute while another asked her to keep dancing.
Date Night Recommendations
Following the success of hosting the red carpet, Hudgens attended Broadway's latest musical Company and gave a certified fresh verdict saying she recommends it 100 percent. Not only do we trust her judgment as a Broadway star, but the show earned a whopping nine nominations for this year's TONY Award. The nominations include Best Actress in a featured role and Best Performances for both the actress and actor categories.