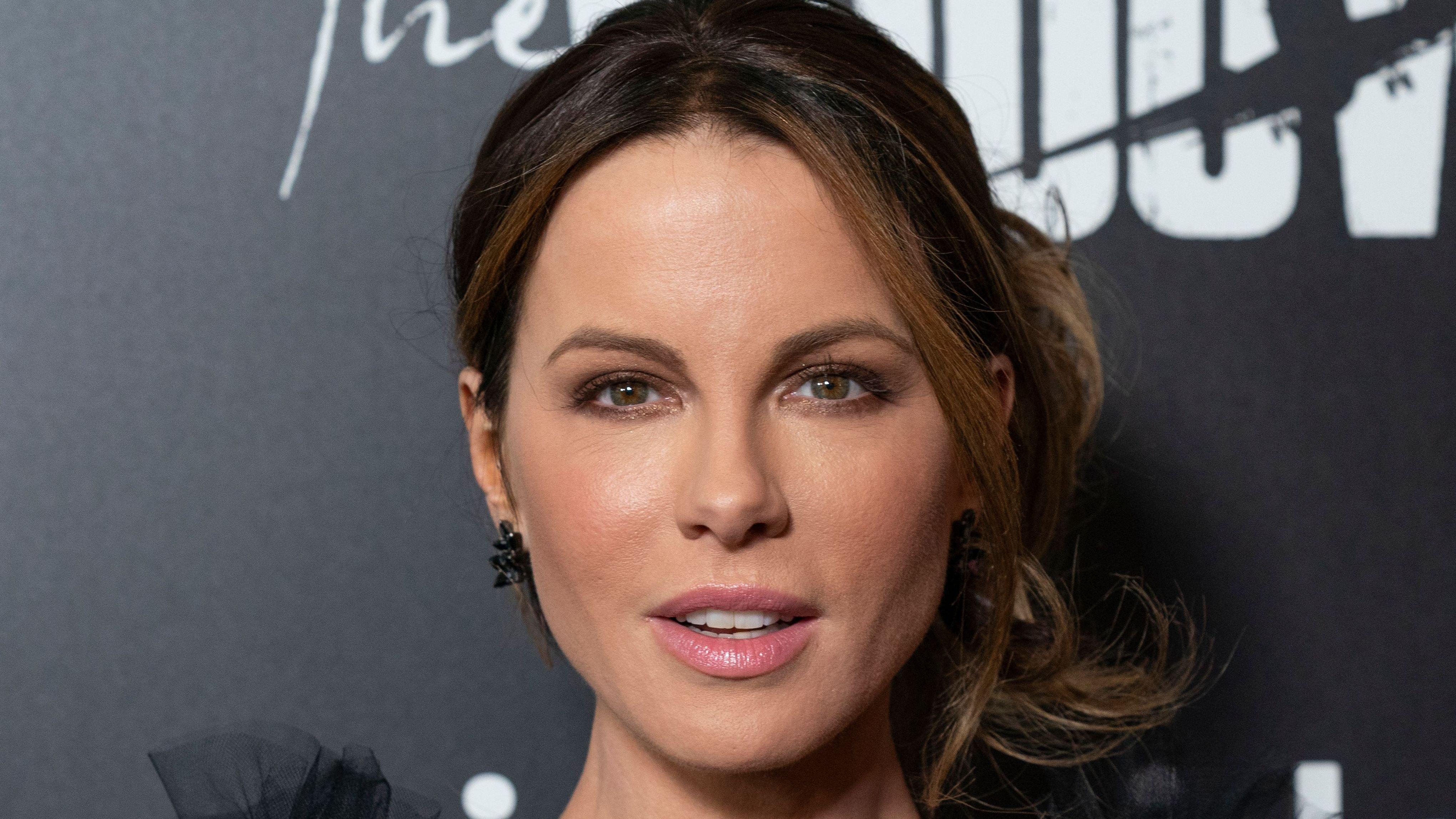 Kate Beckinsale In Bikini Reminisces On Pre-Covid Life
With an Instagram following of more than 5 million fans, Kate Beckinsale is not only celebrated for her roles as an amazing vampiress with an ax to grind or her romantic comedies where she is searching for love. She has banter and wit that many fail to see because of her sex appeal, but at heart, Kate is just a simple woman with simple tastes – when she is not hitting up red carpets and scorching seasides in magnificent swimsuits, that is!
Article continues below advertisement
Kate Enters The Gold Rush!
In a photo that is reminiscent of Princess Leia from the classic Star Wars films, Kate strikes a glittery gold pose in a two-piece metallic number that takes the Carrie Fisher gold bikini and turns things up a notch or two. The shot, snapped by celebrated photographer Ellen von Umwerth, is a throwback that fans still love to see to this day and Kate knows this! This is why she was nice enough to bless her Instagram fans with one of her favorite celebrity photoshoots!
Kate Will Hit You With The Throwback!
There are many men that would kill for this enviable position, but only one man can make claim to it! In one Instagram post that fans could not help but giggle over, Kate shows her funny side yet again while posing in a classic throwback black and white two-piece swimsuit. Grasping at her oversized sunhat with a man perched underneath her, Beckinsale shows everyone who's boss and it's just another reason to love her cheeky side!
Article continues below advertisement
Kate Takes The Rorscach Test?
In another cheeky caption on her Instagram account that may have her fans scratching their heads, Kate takes a selfie in a skimpy two-piece black swimsuit with tassels that showcase just how lean and trim her body is. With a pair of shades on, the actress includes in the photo a very abstract painting that could mean just about anything! Or nothing at all!
How Does Kate Keep Such Magnificent Skin?
Not only is Kate working in front of and behind the scenes as an actress and a producer, but she is also a brand ambassador too! Her skin stays healthy and glowing in this Turks and Caicos shoot in a black bandeau bikini top thanks in part to a fabulous skincare line and her fans can now look out for the line since it debuted last fall. Shine on, Kate! Shine on!