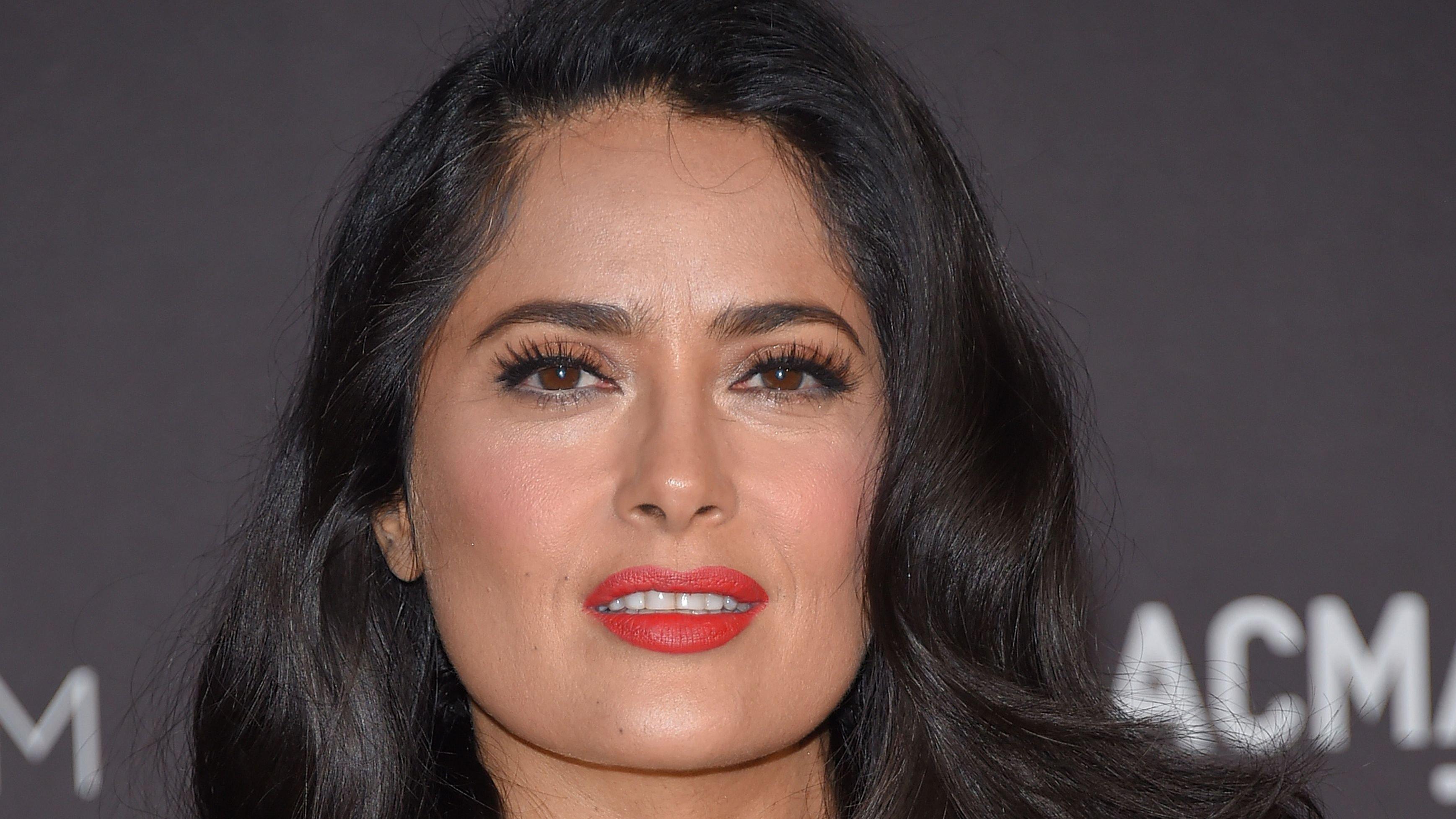 3 Times Salma Hayek Impressed In Swimsuit
Hayek is engaging, articulate, confident, and sexy in swimsuit captions!
Article continues below advertisement
Welcome To Salma's World!
With more than 21 million followers on her Instagram account, Salma Hayek is an acclaimed actress, but she is also a producer, proud mother, and bombshell of a woman who has continued to wow audiences on both sides of the Atlantic for generations now.
And even as she ages so gracefully, she occasionally shows up with her younger friends in gorgeous swimsuits that remind everyone that she is still that girl with the Fuego!
Despite working all around the world for the last 30+ years, what Salma has always been known for doing is getting her well-deserved rest.
In one Instagram photo, she lounges in a hammock over a pool in a red one-piece swimsuit and shades. Her fans understand what this post is all about: Salma enjoys her downtime as she deserves!
For Salma, 55 Is The New 35!
Well, when Salma celebrated her 55th birthday on the beach, wishes were in order. Clad in a simple yet beautiful one-piece swimsuit, the actress and producer looks great without makeup and shows that she has a lot to be thankful for.
Most women at ANY age would die for a face and body this fit and fantastic, but if anyone deserves such genetic treasures, it is her! Fans adore that she is unapologetic about her age and gives women her age and younger inspiration to grow older gracefully.
Article continues below advertisement
Her Purple Majesty!
In a sultry swimsuit photo with the sun and sea as the backdrop, Salma again sizzles in a purple one-piece bathing suit showing her curves and toned legs. With shades on and curly hair blowing in the wind, Salma makes it all look so easy.
No wonder why her fans can't get enough of her social media posts. She delivers every time for her fans, and they appreciate her efforts!
Salma Dazzles In Not So Basic Black Bikini
When not hitting the red carpets with famous friends like Lady Gaga, Jada Pinkett Smith, and Will Smith, Salma keeps it simple and cash when relaxing at home. In one of her posts shows how well she has come to understand the importance of rest and taking care of herself.
She smolders in a two-piece black bikini while sitting in the lotus position on the beach. Meditation is one thing that Salma loves to do for her peace of mind, and after 35 years in the business, it is clearly working!