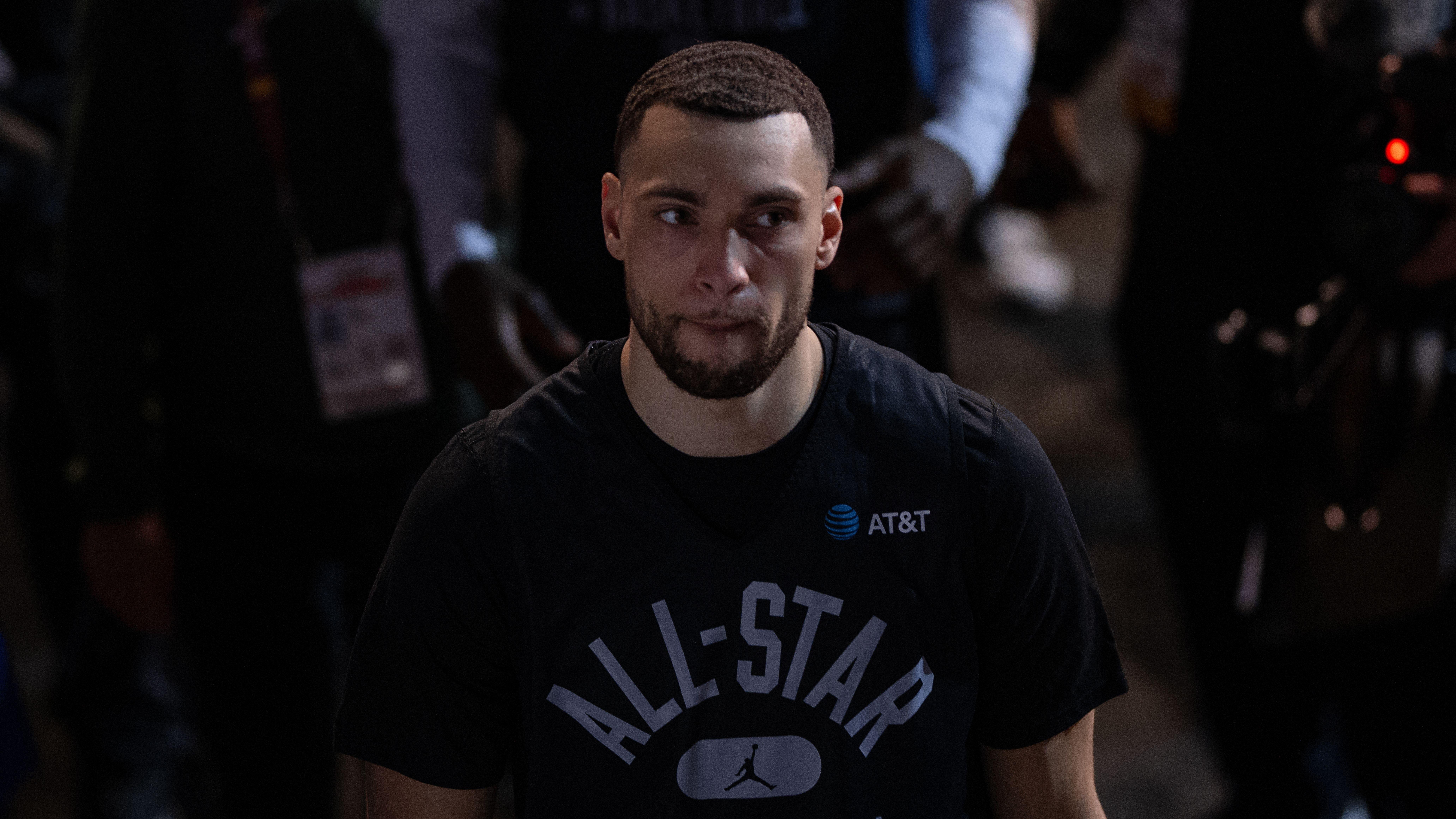 NBA Rumors: Heat Could Acquire Zach LaVine For Package Centered On Tyler Herro In Proposed Sign-And-Trade Deal
Chicago Bulls shooting guard Zach LaVine is expected to be one of the most coveted free agents in the 2022 NBA offseason. The Bulls may be expected to do everything they can to bring LaVine back but as of now, he's yet to give them an assurance whether he's planning to sign a new contract in the 2022 NBA free agency or not. Though he hasn't ruled out the possibility of re-signing with the Bulls, LaVine said that he wants to keep all his options open this summer.
Article continues below advertisement
Heat Could Steal Zach LaVine From Bulls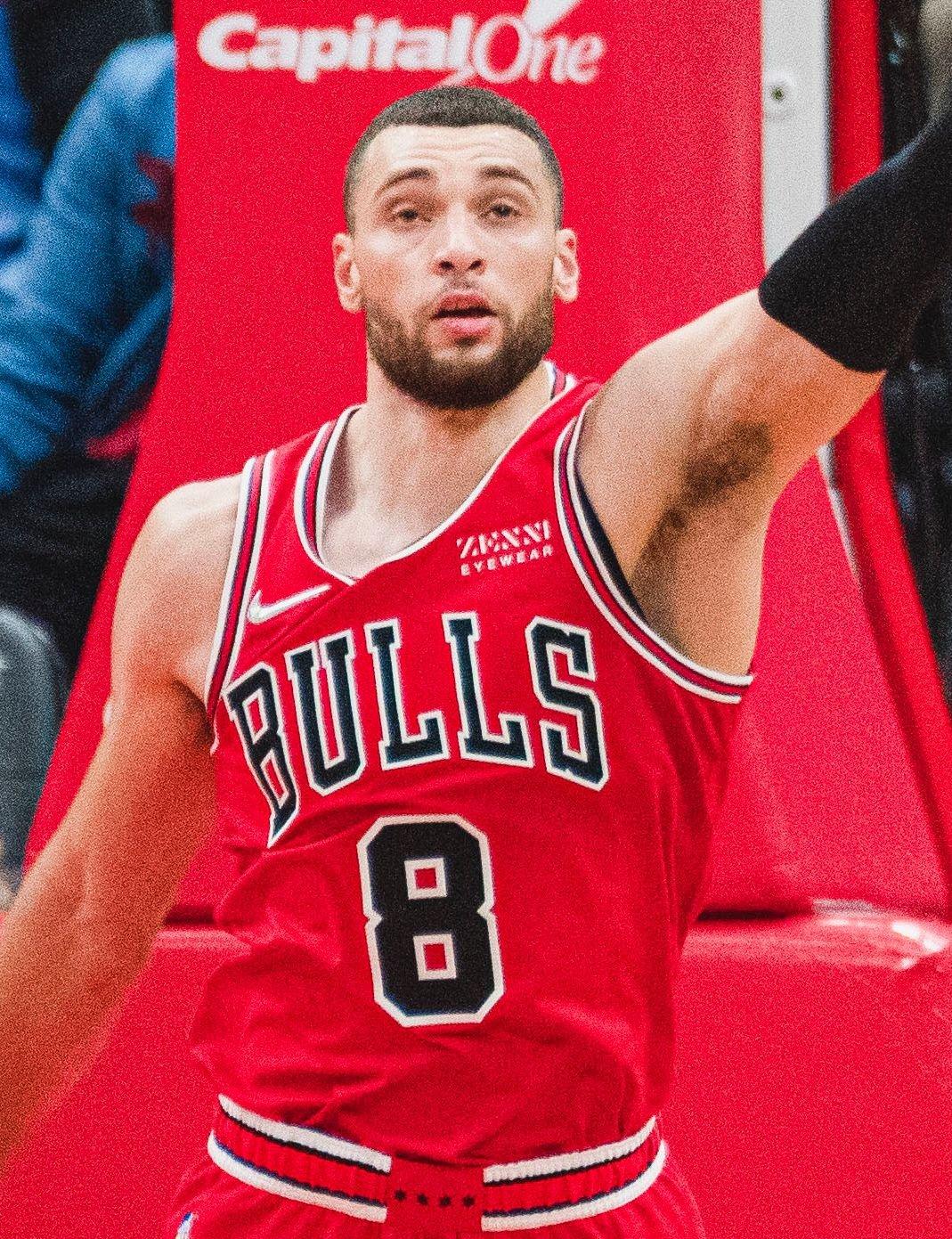 LaVine may look happy with the Bulls, but there remains a possibility for him to leave them for a team that could give him a better chance of winning his first NBA championship title next season. One of the most intriguing free agency destinations for LaVine is the Miami Heat. In a recent article, James Piercey of NBA Analysis Network created a list of potential sign-and-trade scenarios involving LaVine.
These include a hypothetical blockbuster deal that would send LaVine To South Beach. In the proposed trade scenario, the Heat would be offering a trade package that includes Tyler Herro, Duncan Robinson, and Omer Yurtseven to the Bulls in exchange for LaVine.
Does Targeting Zach LaVine Make Sense For Heat?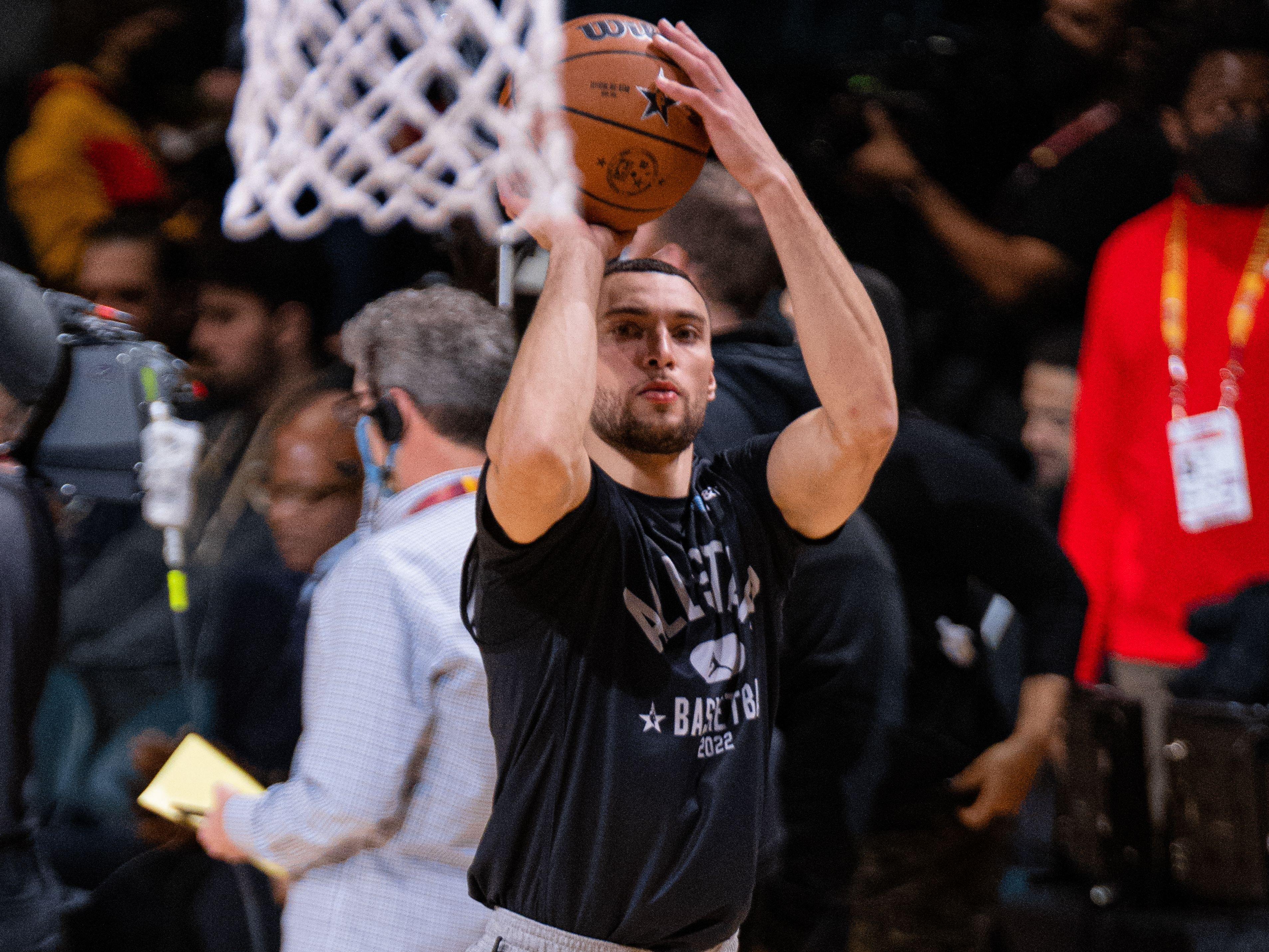 As of now, there's no official report that can confirm that the Heat are planning to go after LaVine in the 2022 NBA free agency. So far, the Heat continue to establish an impressive performance in the 2022 NBA Playoffs where they are currently up 2-0 against the Philadelphia 76ers in the Eastern Conference Semifinals. The Heat's plan in the upcoming offseason will likely depend on the outcome of the 2021-22 NBA season. If they once again fall short of achieving their main goal, Heat president Pat Riley is expected to find a way to improve their roster around Jimmy Butler and Bam Adebayo.
Article continues below advertisement
Zach LaVine An Upgrade Over Tyler Herro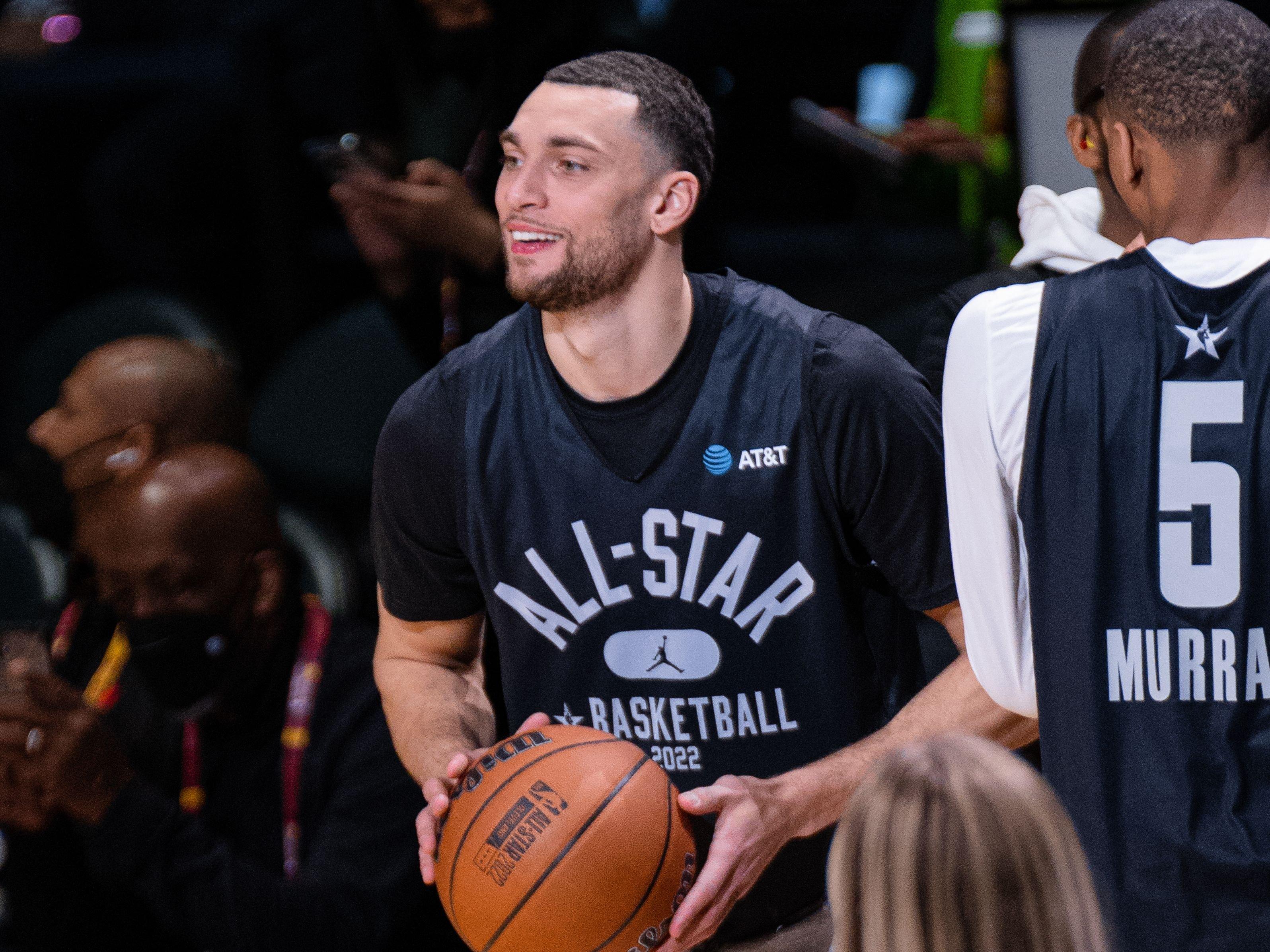 Giving up Herro would undeniably be a tough decision for the Heat, especially now that he just won the Sixth Man of the Year award. However, it's something that they should strongly consider if they want to have a better chance of capturing the Larry O'Brien Trophy next year. Though they offer the same skill set, Piercey believes that LaVine would be an upgrade over Herro in the Heat's backcourt.
LaVine ought to be a short-term upgrade over Herro. He's a vastly superior athlete in addition to being an at least equally skilled guard. If this trade were to happen, the Miami Heat would have a great shot at going the distance next season.
-
Bulls Get Two Young Sharpshooters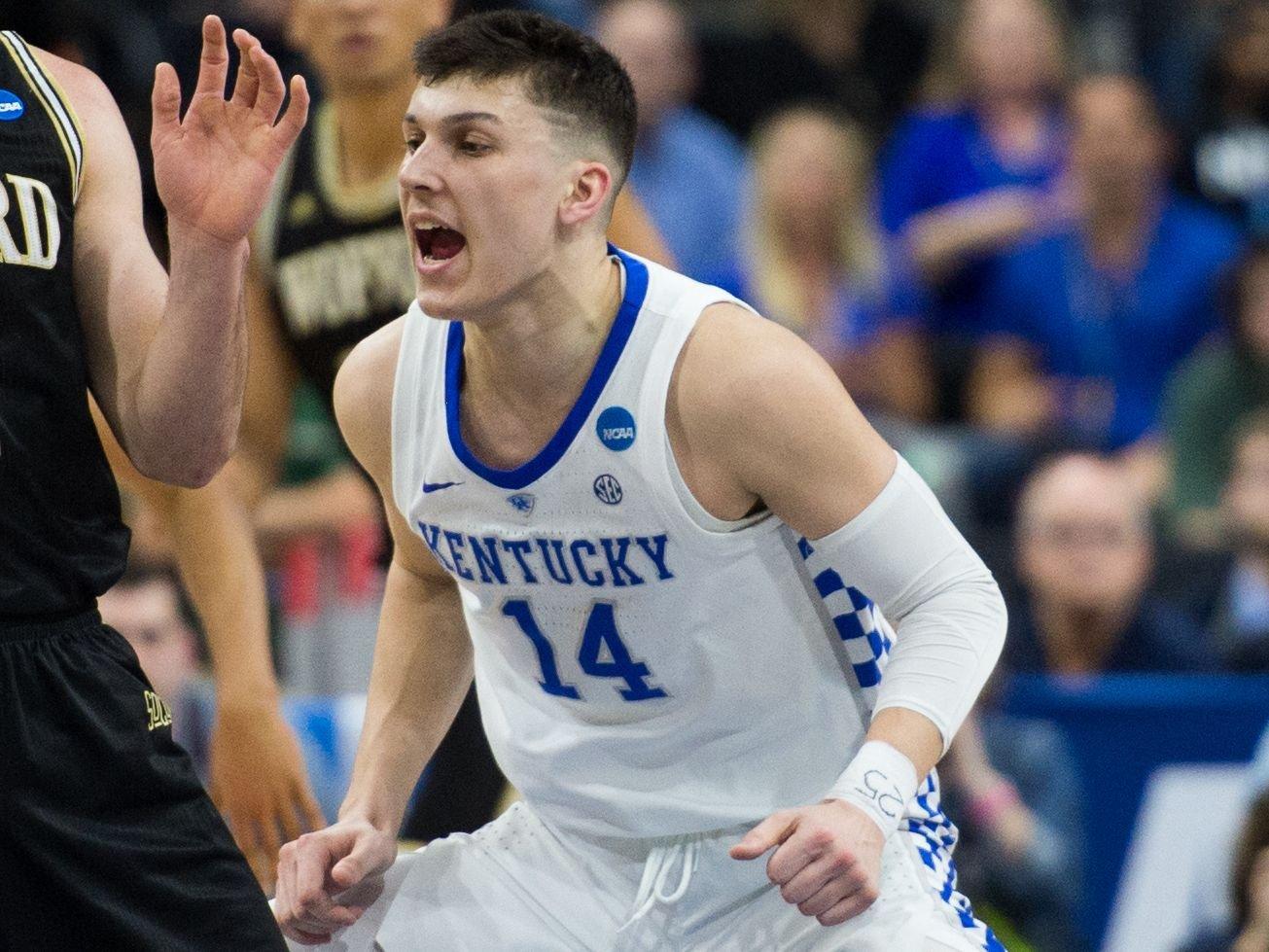 The proposed sign-and-trade deal would be a no-brainer for the Bulls, especially if LaVine is determined to leave Windy City in the 2022 NBA free agency. Instead of simply letting him walk away as a free agent without getting anything in return, the suggested trade would enable them to swap LaVine for two young and promising players who would immediately fill the hole that he would be leaving in their backcourt.
Herro and Robinson may still be young, but they could help Lonzo Ball, DeMar DeRozan, Nikola Vucevic, and Alex Caruso keep the Bulls competitive in the Eastern Conference next season.