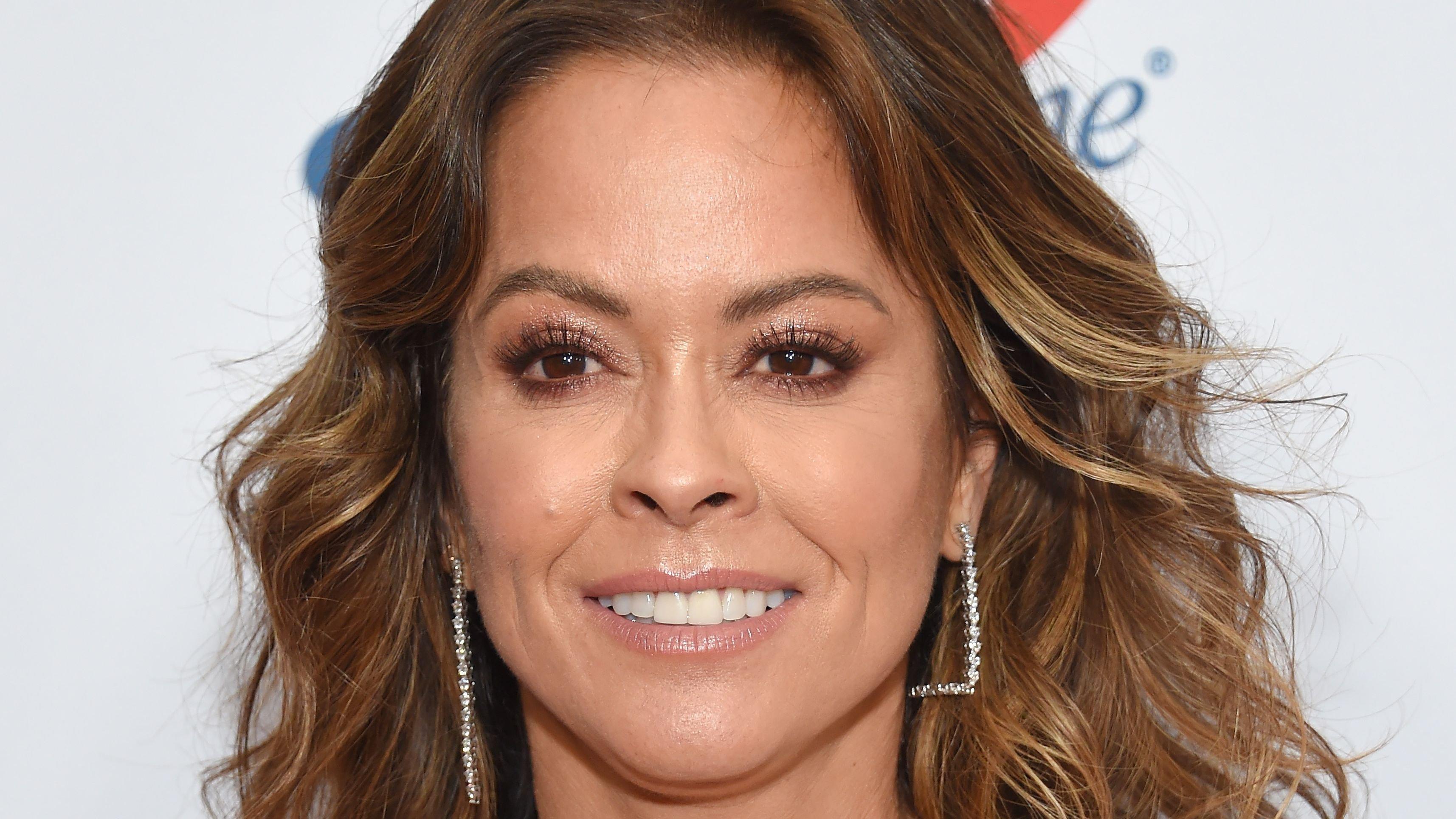 Brooke Burke Runs Across Garden In Bikini
Fitness trainer Brooke Burke teased fans that her nuptials are pending alongside a sexy picture of her toned body. The 50-year-old, who has a fitness business, constantly shares her body changes with over half a million Instagram followers to encourage them in their fitness journeys. While the world celebrated Earth Day on April 22, Burke joined in the festivities, albeit untraditional. Rather than plant a tree or do something related to that, Burke shared a scenic video of herself running across a garden.
Article continues below advertisement
Something Like A Movie
Burke ran across her garden wearing a light yellow bikini top with striped bottoms and a pink blush cover-up flowing wrap skirt. The skirt and shiny brown hair billowed in the breeze as she played around, appreciating nature and flaunting her toned assets. It looked like a scene out of a romantic movie. The fitness guru said it was her way of celebrating the Earth as she thanked mother nature.
Just Celebrating #earthday. ✨☀️🌱 thank you Mother Nature 🙏🏼, she wrote.
-
Yellow Was Made For Brooke Burke!
Can we say Yellow is Burke's color because she always looks absolutely stunning in the hue. The fitness instructor showed off her toned abs and slim waist in a basic sunshine two-piece with a U-cut top and a ruched drawstring bottom. She posed with the greenery of her garden in the background, making a perfect backdrop, and completed her bright look with an even brighter smile.
Article continues below advertisement
Hello, Legs!
At 50, Burke boasts of the fittest bodies of older women celebrities, and she's not shy to flaunt it. The businesswoman showed off her toned legs under the shiny sun while protecting her eyes with a wide-brimmed hat and sunshades on a Sunny day. Burke posed with a mug in one hand and held an open book covering her upper body with the Wedding Magazine. She accompanied the post with a cryptic caption using a single bell and pair of eyes emoji. We deciphered it to mean her nuptials are closer than we think!
Brief Timeline Of The Relationship
Last year Burke engaged her fiancé Scott Rigsby after a year-plus of dating, and she opened up about the situation to Tamron hall. The TV personality admitted she had no plans to say I DO or walk down the aisle again after two ended unions, but love had other plans.
The couple started dating in August 2019 and went public three months after that. Burke also revealed that both families are excited to blend into one.