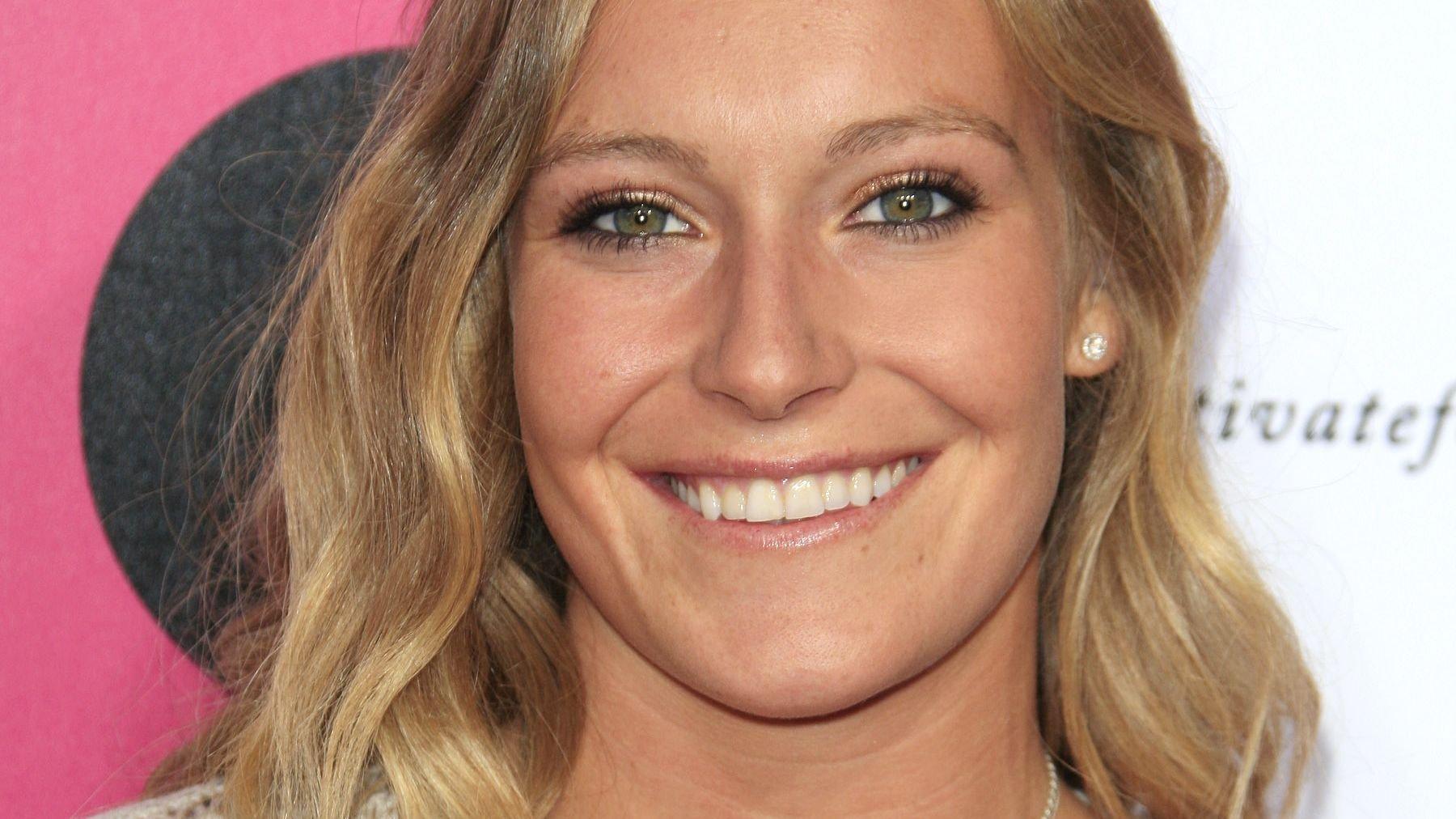 Olympian Jamie Anderson Flaunts Flexibility Doing Splits
She is already a striking athlete on the slopes but during the offseason, she has been making a name for herself on social media as well, promoting a free-spirited lifestyle that features a healthy approach to fitness. In one of her posts, Anderson flaunted her flexibility while making sure to give her followers sound advice.
Read more to learn how this athlete keeps her body limber and her mind healthy.
Article continues below advertisement
Front Split On A Table
Every surface can be turned into a yoga platform, according to Jamie, who used a dining table to perform a front split. Per her caption, the athlete was just recovering from a shoulder injury and had to take a breather for a few weeks but soon found herself stretching again.
"This past year I learned a lot about going to the flow of my own energy rhythm, not stressing things that are out of my control, essentially just trying to find more peace in all situations," she shared.
"Have fun, go with the flow, don't future trip, and enjoy every precious moment!" she continued on the post.
Morning Routine
Anderson lives an active lifestyle even when she is off the slopes but when she needs to slow down, she does yoga to help keep herself grounded.
In a previous post, Jamie shared that her usual routine on slow mornings includes yoga, tea, music, incense, and gratitude.
Practicing yoga regularly has helped Anderson's muscles become more limber. The ancient practice has so many benefits including increased flexibility, improved vitality, increased muscle strength, and more.
Article continues below advertisement
How Meditation Helps Her
Yoga has been Jamie's cross-training of choice because it helps her become a more well-rounded athlete. Apart from increased flexibility, yoga also improves core strength - an essential component of a pro snowboarder.
Another thing Jamie has incorporated into her regular routine is meditation. She has learned to do a breathing technique that allows her to have better control of her heart rate, which comes in handy when she is feeling pressure during big competitions.
Mental Health Matters
As they are always under pressure to perform, mental health is a top priority for Olympic athletes.
Jamie admits to sometimes feeling burned out because of busy seasons that have left her physically and mentally drained. "It can be hard on your relationships and friendships. Not seeing your family as much is certainly a big sacrifice," she said in an interview.
Over the years, Jamie has learned to listen to her body more and to slow down when she needs to, ensuring that she isn't risking her mental health to please others. Yoga and meditation have been invaluable to her self-care routine and her amazing poses have also kept her followers entertained!